Winter's Best Fireside
Dining Spots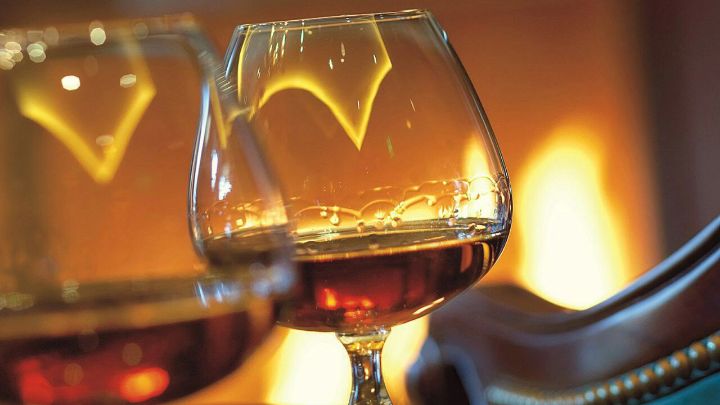 Warm up this winter in Lebanon's top cozy restaurants. With roaring fires, mulled wine and comfy armchairs to sink into, the rain and cold give you the perfect excuse to wine and dine by the fire. Try our list of dining recommendations in the sure knowledge there'll be an open fire of sorts somewhere on the premises, to keep you warm and cozy while you dine.
The Bar & Lounge at Four Seasons Hotel Beirut
Indulge in good taste and worldly sophistication at The Bar & Lounge, a cozy and refined spot with its high ceiling, wood-paneled bar, theatre-draped curtains and well-upholstered armchairs by the fire. Our staff will help you choose the right cocktail or dish from the creative menu, but you'll definitely want to order the "Spicy Tiger Prawns" or the "Gai Pad Med" with a glass of Armaniac to help keep the cold out.
Lola
Far away from the city and tucked in the beautiful Lebanese mountains is Lola restaurant. It's especially popular in the summer season for its huge garden, which offers incredible views, but in the winter you just want to sit in the beautifully restored wood and stone interiors and indulge in their exquisite "Raclette" by the fireplace.

Locanda Corcini
This family-run Italian restaurant in the Lebanese countryside is a perfect refuge during the winter season. Add to this genuine, rustic, home-made Italian cuisine, an international wine list and an open roaring fire, and you're bound to enjoy a toasty evening. Try their "Homemade Pasta" and the "Gnocch.i"
Fadel
If you find yourself in the mountains and are looking for somewhere to warm up fast, head for Fadel for some authentic Lebanese food and a chance to huddle by the fire. This longstanding Lebanese restaurant with stunning views is known for its graceful setting and generous hosting. Don't miss their "Fawarigh" and "Fattit Hommos."
Le Telegraphe de Bellevue
Intimate, warm and relaxed, Le Telegraphe De Bellevue, in the heart of Bhamdoun, feels like coming home rather than a restaurant. Settle down by the fireplace with a glass of beautiful Sauvignon Blanc and indulge in a variety of freshly prepared, home-made specialties using local ingredients and seasonal produce. Our recommended dishes are the "Souris d'Agneau" and "Wild Mushroom Risotto" with truffle oil.
La Gargote and Le Gargotier
Regularly referred to as Broumana's must-visit restaurants for French cuisine, you can blame your blushing cheeks on the roaring open fires at La Gargote and Le Gargotier. Both restaurants offer French cuisine and are managed by a friendly couple. The wife manages "La Gargote" and the husband runs "Le Gargotier." The same menu is served in both restaurants and is mostly popular for its "Gratinee Aux Oignons" and "Escargots."
La Maison de La Forêt
Offering a cozy retreat from the weather and the crowds, La Maison de la Forêt, or "Beit El Ghabeh," as it is referred to in Arabic, makes the perfect place to spend an evening in Jezzine and discover the hospitality of the South. With authentic Lebanese cuisine prepared by local cooks and an open fire, you are sure to spend many warm memorable moments with loved ones. Their "Hommos Al Ghabe" dish is not to be missed.
Chez Michel
Conveniently located a few minutes away from the Faraya Mzaar ski slopes and Faqra's Roman ruins is Chez Michel, a welcoming winter refuge in a picturesque stone house serving authentic Lebanese cuisine for over 30 years and famous for its trusted "Raw Meat" and delicious "Mezza." You can also visit "Les Caves" on the second floor, open only on Saturdays and offering a menu of "Grillades" and "Fondue".

The Fireplace
If you are visiting Kfardebian during winter, what's better than a warm fire, a big glass of wine and a delicious meal? The Fireplace at Massaya offers all of that, so settle down and enjoy the exquisite dishes from their diverse menu, of course paired with a glass of their famous house wine.
Aand Chaker
Grab a seat by the open fire and tuck into traditional Lebanese cuisine and the one-of-a-kind "Arak" drink at Aand Chaker. With its traditional Lebanese home-like interior and roaring fire, you might get too comfortable on cold winter days and not want to leave.