Graced with a pleasant Mediterranean climate and a diverse landscape – a sun-drenched seafront, looming hilltops and dry valleys – Lebanon has long been fertile ground for vineyards. Five thousand years ago, the Phoenicians (ancient denizens of present-day Lebanon) were making wine here and trading their products throughout the Mediterranean and Europe. Today, there are nearly 40 wineries in the region for oenophiles to explore – many within day-tripping distance of Beirut, and many growing popular French grapes like Syrah, Cabernet Sauvignon and Petit Verdot, as well as local varietals such as Merweh and Obeideh.
Photography Itanistock / Alamy Stock Photo
On the way to Massaya, our Concierge recommends a stop in Chtaura at "Badiaa Massabny" for a special "Mankouche" morning treat. Taste delicious "Labneh" and organic food.
Start your wine tour in the picturesque Bekaa Valley, the epicentre of the Lebanese wine industry. A tour of this distillery and winery concludes in the tasting room, where you'll sip what Massaya calls its "black-tie wine," the full-bodied and slightly spicy Gold Reserve. In the summer, a glass of the Massaya Blanc (made from indigenous Obeideh grapes) is the perfect accompaniment to an afternoon spent relaxing in the gardens of the vineyard's restaurant.
This award-winning winery uses the region's diverse terrain to its full advantage, growing varieties of red and white grapes in three distinct vineyards amid Bekaa's low plains and hills. Visit the underground tasting cellar to sample from Domaine Wardy's 12 blended and unblended wines, as well as arak, the potent anise liquor that accompanies traditional meze.
Before returning the Hotel, we recommend a visit to "Lake Taanayel", nestled in the small village of Taanayel. Walk down the beautiful tree alleys to the mesmerizing lake or buy fresh dairy products to bring back with you.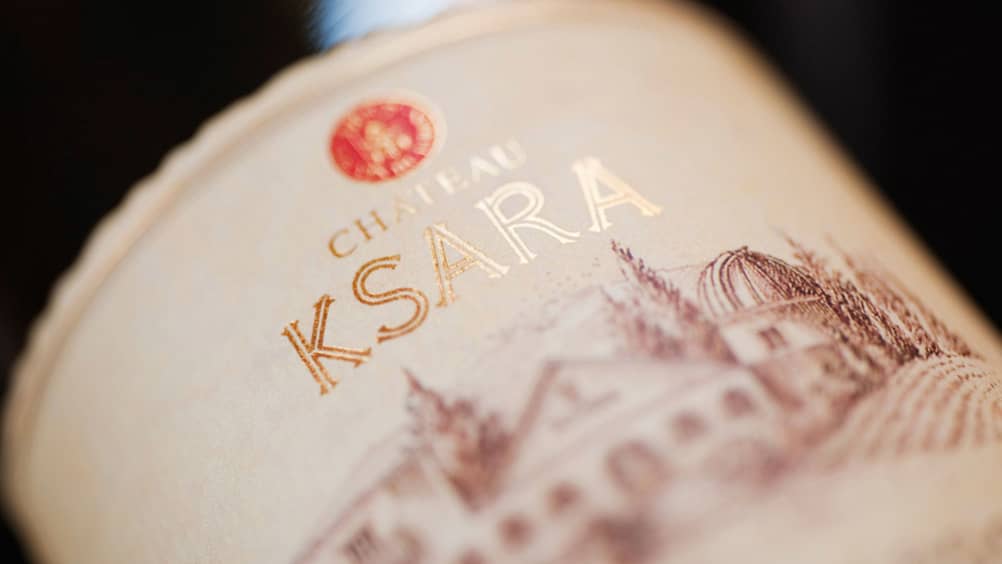 Photography Malcolm Park Wine and Vineyards / Alamy Stock Photo
One of the country's oldest wineries (it was here that Jesuit monks first planted vines in 1857), Ksara is also one of the most inviting. Before sampling some of the vineyard's award-winning wines, explore the ancient Roman caves that were unearthed here in 1898 and today form part of Ksara's cellar system. If you're looking for a more exclusive tasting experience, a Four Seasons Concierge can arrange a private tour for groups.
When the Saadé family set out to produce wine in Lebanon and Syria, they recruited the expertise of French vigneron Stéphane Derenoncourt. This partnership – combined with the Bekaa Valley's natural limestone, which distinguishes Lebanon's terroir – has led to a collection of distinctive wines, each with its own special character. Ask the Concierge to help arrange a tour of the vineyard, or enjoy a glass at one of the winery's tasting events, held frequently throughout Beirut.
A trip to the Bekaa Valley would be incomplete without a taste of an authentic labneh sandwich at Jaber & Jaber, also offering a wide variety of local organic products.
A private tour of this winery reveals a collection of winemaking machinery that dates back to when the venue's stone walls were erected in 1868. Take a seat in the garden for a taste of the wines, or sample the arak and spirits also created here. If you're craving another taste of Domaine des Tourelles once you return to Beirut, you're in luck – the winery operates a boutique cellar, called La Boutique, in the city centre.
While still in the region, our Concierge recommends lunch at the well acclaimed restaurant "Mehanna" on the popular "Berdawneh" river – offering mouthwatering Lebanese mezze.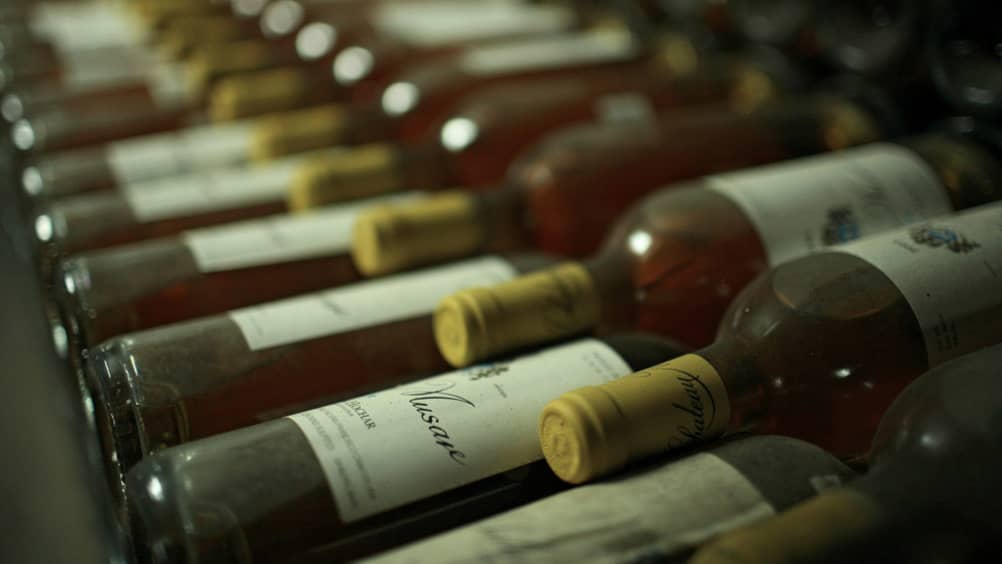 Photography ROUX Olivier / Sagaphoto.com / Alamy Stock Photo
Overlooking the Mediterranean from a beautiful 18th-century castle (where tastings are organized today), Château Musar produces exceptional vintages that reign as some of the world's most talked-about wines. The winery's signature red and white "Grand Vins" are aged in cellars for seven years before their release; the cellars, which were built into a nearby mountainside in order to store wine in optimal conditions, were also used by villagers as air raid shelters during Lebanon's Civil War.
Enjoy a traditional food celebration at Tawlet Ammiq, Souk el Tayeb's second farmers' kitchen.
If your visit to the vines happens to coincide with the September harvest, don't miss the opportunity to participate in Château Belle-Vue's Friends and Family Harvest Days. Spend the morning and early afternoon gathering grapes from the winery's 24 hectares (60 acres) of terraced vineyards, etched into the mountainside below Bhamdoun village, before enjoying a family-style meal overlooking the valley. Tastings are available year round in the heart of Bhamdoun, at the Château's stone SaihaQ'abu cellar. If you pick up a bottle to take home, one U.S. dollar of your purchase goes to fund scholarships for children at the village school. Our concierge can arrange a visit to the nearby Donna Maria Sursock's residence built by her husband Alfred in 1909.
Located in the West Bekaa Valley, the estate of Château Kefraya has been the Bustros family's property for generations, with a vineyard spreading over 300 hectares of terraced slopes. Château Kefraya uses a wide range of grape varieties in its blends, including Cabernet Sauvignon, Syrah, Chardonnay and Viognier.
A visit to Château Kefraya includes a tour of the estate's vineyards, museum, cellar and Treasure room along with the exceptional site of Dahr-el-Moghr and its underground tomb. Our Concierge can organize a guided tour to Château Kefraya and recommends a visit to Al Shouf Cedar Nature Reserve and the 19th century Beit-Eddine Palace on your way there.
Ixsir is one of north Lebanon's most exciting new wineries. Presented with the Green Good Design Award in 2011 by The European Centre for Architecture, Art, Design and Urban Studies, the winery combines a traditional 17th-century house with sustainable, state-of-the-art cellar spaces. Its name, which means "elixir" in Arabic, is a nod to the fact that its wines are produced from grapes cultivated in several different zones of Lebanon. Ixsir offers guided tours of the vineyards and the winery, after which you'll be treated to a complimentary tasting session. Add on to your excursion and visit the "Mseilha Fort" along the highway, built by Emir Fakhreddine II in the 17th century to guard the route from Tripoli to Beirut.
Four Seasons Hotel Beirut