Enjoy a personal winery experience in Beirut and beyond. Independent wineries around Lebanon are opening their properties to boutique wine tours where owners and winemakers share their passion and wine in a small and personal setting. Four Seasons Hotel Beirut invites you on a two-day discovery tour, arranged by our Concierge team, to the best boutique wineries in the main wine producing regions in Lebanon: Batroun, Bhamdoun and the Bekaa Valley. Each region is known for its amazing quality of red, white and sparkling wines.
View our two-day tour itinerary, complete with transportation, gastronomy and local tips.
Day 1
Start your day with a leisurely breakfast buffet at The Grill restaurant and set yourself for an exciting journey to the Bekaa, about an hour drive from Beirut. Take in the beautiful green landscapes and charming villages that will lead you to the vineyards of the Bekaa Valley.
This winery began as a hobby for owner George Naim, and eventually turned into a family-run operation with the help of his son, producing today around 50,000 bottles.
Château Qanafar sources its grapes from the vineyards in the Mount Barouq region at a 1200 metres high; ensuring wines are full-bodied and intense with ripe fruit flavors.
A visit to Château Qanafar is a luxurious experience, with a fascinating tour of the whole winery by Naim himself, who meticulously leads you through their operations of the vineyard, from grape picking to bottling the wine.
Recommendations include the flagship Château Qanafar 2012 for wine drinkers who enjoy deep and complex wines or Blanc de Qanafar – served as an aperitif or paired with a delicious meal.
Château Khoury is a small family wine estate founded in 2004, located on the eastern foothills of Mount Lebanon. The vineyards overlooking the entire Bekaa Valley have a wide variety of organically grown grapes such as Riesling, Gewürztraminers and Pinot Gris ensuring quality and character when you taste from any bottle. Experience the warm hospitality of this boutique winery with a family-run tour of the vineyard and winery.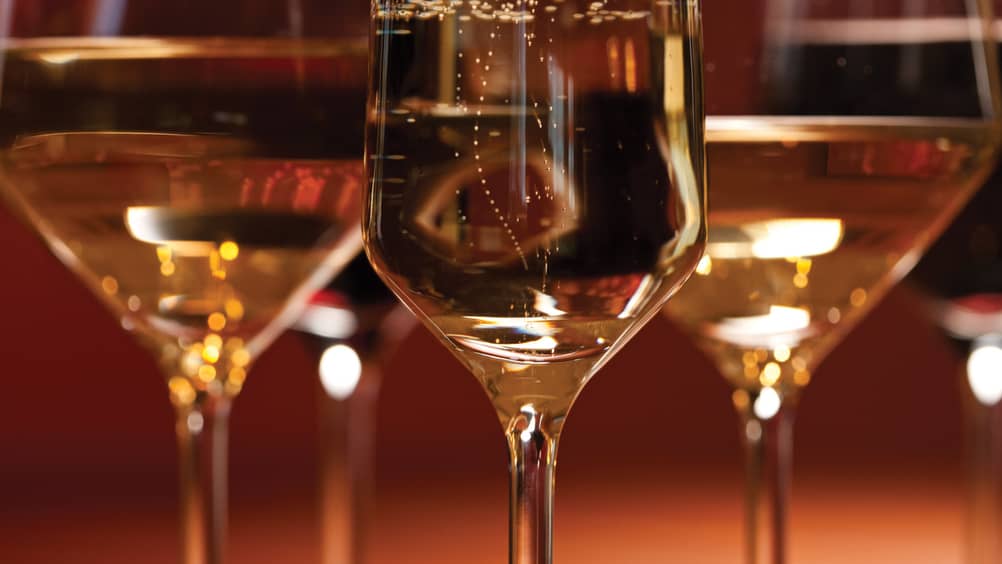 At 1200 metres high and located between Mount-Lebanon and the magnificent Bekaa Valley, Domaine de Baal has been prospering since 1994. In 2006, the owner and winemaker Sebastien Khoury came back to Lebanon and produced the first vintage of the estate, comprising of 6,000 bottles. As one of the first certified organic vineyards, the natural approach of wine making sets Domaine De Baal apart. Domaine De Baal now produces 20,000 bottles annually, mainly of red wine.
On your way back to the Hotel, visit Bhamdoun, a village rich in wine history and get acquainted with two of its exceptional selected boutique wineries, Chateau Belle-Vue and Iris Domaine.
The Chateau Belle-Vue was born when Jill and Naji Boutros moved to Lebanon in 1999. and decided to replant neglected vineyards in Bhamdoun using low-yield, organic farming practices. The vineyards that include land owned by each major family in the village have driven a renaissance in the community from the inside out. Today Chateau Belle-Vue produces around 20,000 bottles of exclusive wine annually. Enjoy a tour and tasting under the guidance of the friendly Vineyards Manager Esperanza Geara, followed by a delectable meal at "Le Telegraphe", a historic French embassy property overlooking the vineyards, recently renovated into a lovely French/Italian bistro. If your visit to Chateau Belle-Vue happens to fall in September, you might be lucky enough to participate in the Friends and Family Harvest days, a fun and special experience giving you the opportunity to connect with the earth.
Try La Renaissance if you are a Cabernet Sauvignon lover or Le Chateau blend that marries Cabernet Franc and Syrah. You can also personalize wine bottles with a signature from the owner.
Iris Domain owned by Elisabet and Sarmad Salibi, is named after the endangered Sofarana Iris, a flower that is native only to Lebanon. The estate vineyards range between 1,000 and 1,200-metres above sea level near the villages of Btalloun and Bhamdoun in Mount Lebanon. Iris Domain is a blend of Merlot, Cabernet Franc, Cabernet Sauvignon and Syrah aged in oak for 15 months. It's a dark, rich wine with striking tannins, and production is quite small, with approximately 6,000 bottles a year. A percentage of profits from each vintage bottle of is reinvested into the preservation of the Sofarana Iris.
Back at the Hotel, conclude your day with a light dinner at The Lounge, offering a selection of Asian Tapas and sushi. Accompany these dishes with the exquisite wines you tasted during the day, available in-house.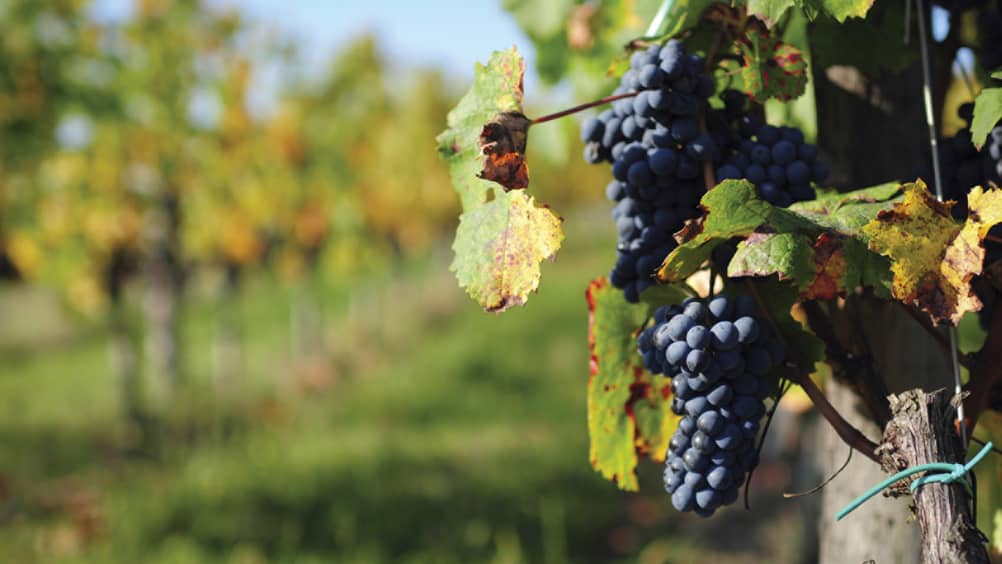 Day 2
Before leaving the city for the winemaking region of Batroun, we recommend a healthy start with a breakfast selection from our In-Room Dining menu.
The Aurora winery is located 60 kilometres north of Beirut, in the eastern Mediterranean mountains of Batroun. Founded in 2006 by a passionate oncologist from the small village of Rachkedde, the winery began as a weekend hobby. Today, Aurora is a boutique winery using modern and eco-friendly techniques, producing up to 10,000 bottles of wine per year.
Enjoy a personalized tour experience at Aurora Winery as the owners tell their story and guide you through this miniature winery and its underground cellar. Relax outside the winery that overlooks the olive tree slopes and taste the bestselling Cabernet Franc.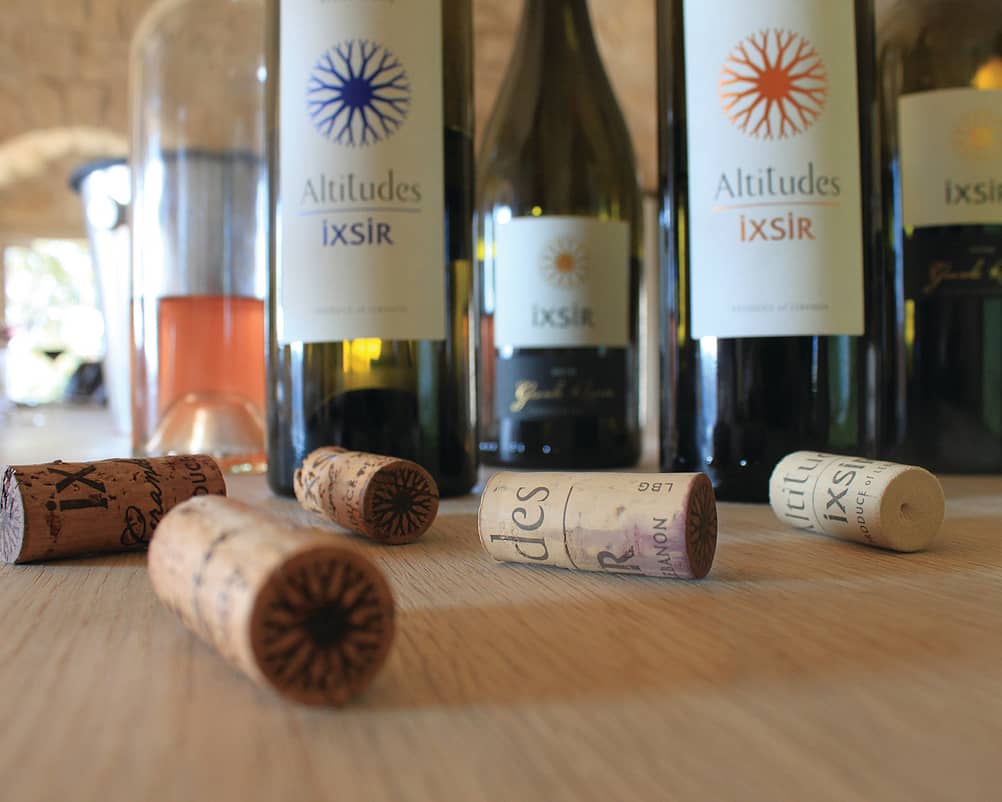 Established in 2008 by friends with a common passion for wine and Lebanon, Ixsir is a culmination of their dream in creating a fine wine associated with their fatherland. Spread on six different historical vine-growing regions in Lebanon, Ixsir combines maturity and freshness and provides the taste of six different Lebanese terroirs.
A tour of the winery comprises a full understanding of the winemaking and aging process in a sustainable way. Finish your visit with a lunch at Ixsir's delicious restaurant, offering dishes reflecting the diversity and richness of the Lebanese cuisine. The flagships of the winery include the Grande Reserve,and their exceptional and limited edition El cuvee.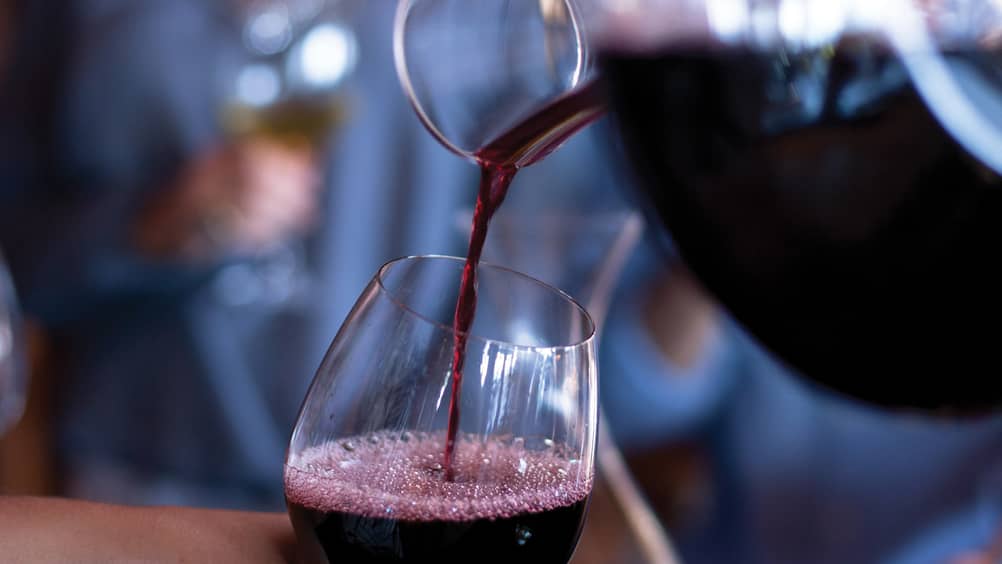 Located in the mountains of Smar Jbeil overlooking Batroun, Atibaia is a boutique winery set in a rustic 17th century house with lush surroundings. Operating across three vineyards by Jean and Myra Massoud, the domain has a rich variety of soils – drawing their distinctive blends.
After making your way back to the Hotel, make sure you visit The Roof to watch the sunset while you enjoy tapas and signature cocktails as you listen to to the DJ's tunes.
*The above tours are privately hosted sessions; therefore advanced reservations are required to ensure the best possible experience.