A walk around Beirut's Central District quickly reveals that this is a city completely at ease balancing its deep, multi-layered past with a present that is decidedly modern. Here, on the coast of the Mediterranean, an endearing patchwork of architectural and cultural landmarks from periods of Phoenician, Roman, Crusader, Ottoman, Byzantine and French rule have laid the groundwork for the swell of luxurious and artfully alluring attractions emerging within the destination today.
With Four Seasons Hotel Beirut as a home base, it's easy to explore many of the city's best offerings on foot – a stroll in almost any direction reveals glimpses of a fascinating history, as well as the latest and greatest in shopping, dining and nightlife.
Beirut markets
Photography Stephan Sturges / Alamy Stock Photo
The Beirut Souks, a luxurious shopping district built atop the historic city market, is an easy 10-minute walk from the Hotel. Here, designer boutiques, jewellery stores, restaurants and cafés are housed in a contemporary space that thoughtfully integrates artefacts of the area's 5,000-year history: salvaged Byzantine mosaics, addresses displayed in Greek lettering and the base of a Roman city wall. We recommend saving at least one walk to the Souks for a Saturday, when 100 farmers and producers from all over Lebanon gather for Souk el Tayeb, an open-air farmers market.
Monumental sites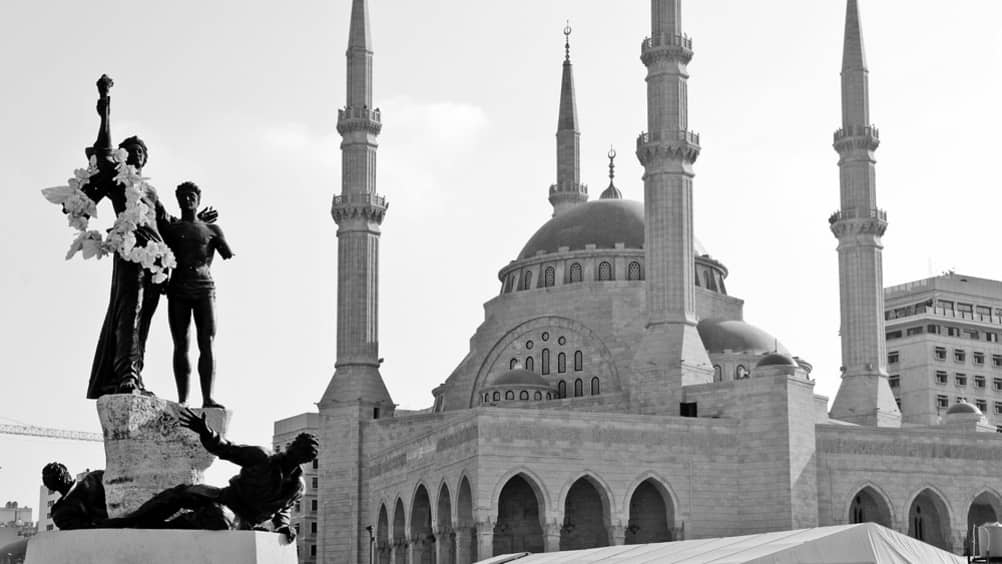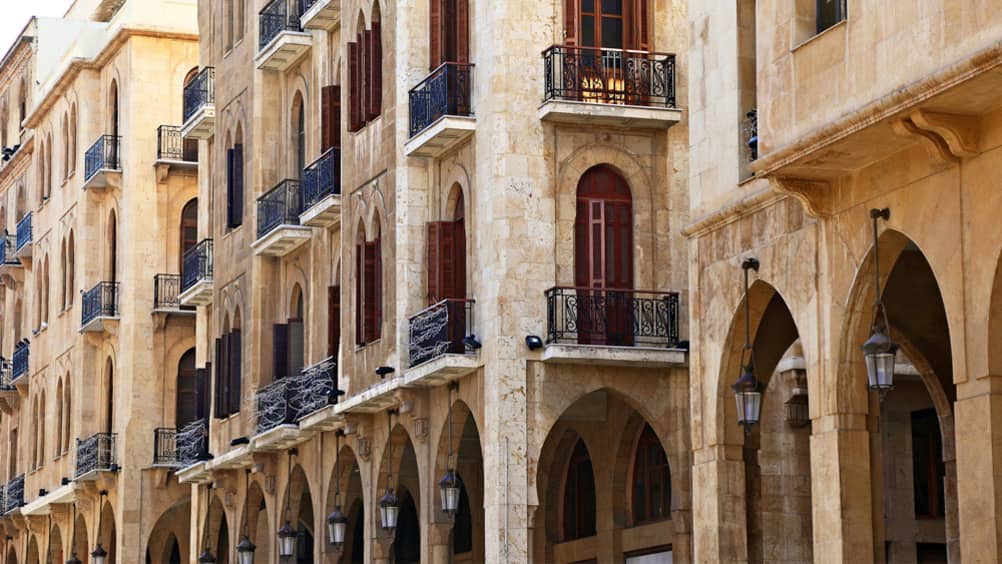 From the Souks, head northeast towards Rue Waygand and stop to admire the Al-Omari Mosque, which the Crusaders originally built in the 12th century as the Church of St John, but whose sandstone interiors are today covered in Mamluk and Ottoman inscriptions.
Two of Beirut's many public spaces sit near this mosque: One is Martyrs' Square, the largest town square and home to a historic bronze statue dedicated to the nationalists who fought to liberate the country from Turkish rule. Due west lies Nejme Square, or Place de l'Étoile, where you'll find the Lebanese Parliament, museums and restaurants. This city centre's true jewel, however, is its Art Deco-style clock tower, which boasts a Rolex face on each of its four sides.
Art in Beirut
Photography Four Seasons Hotels and Resorts
Head east to cross onto Rue Gouraud, which delivers you to the heart of Beirut's bustling, hip and art-filled Gemmayzeh neighbourhood. Take your time strolling this major thoroughfare, stopping into any of the trendy cafés and contemporary art galleries that catch your eye along the way. Walk this route until you reach the St Nicholas Stairs, also known as L'Escalier de L'Art, a pedestrian walkway that connects Rue Gouraud to Rue Sursock and often hosts a variety of open-air art exhibitions. Descend the famous 125 steps to arrive at the Nicolas Sursock Museum, where a collection of modern Lebanese art resides within a palatial Venetian- and Ottoman-influenced 19th-century mansion.
The French-infused Saifi Village (or Quartier des Arts), where designer shops and art galleries are nestled among charming town houses, sits at the southeastern edge of downtown. Must-shop spots here include Johnny Farah for quality leather accessories; Bokja design studio (a celebrity favourite) for colourful, patterned furniture; the Milia M Boutique for mod women's fashion created by local designer Milia Maroun; and the Nada Debs gallery for contemporary furniture and accessories.
Dinner and drinks with a view
Photography Four Seasons Hotels and Resorts
Make your way back to the Hotel by sunset and reward yourself with a cocktail at The Roof lounge or a relaxing shisha smoke on the Arabesque terrace, which boast spectacular views of the Mediterranean Sea. For dinner, reserve a spot on the tranquil terrace of a Zaitunay Bay restaurant, so that you can watch as sailboats and luxury yachts return from their adventures on the Mediterranean.
Party central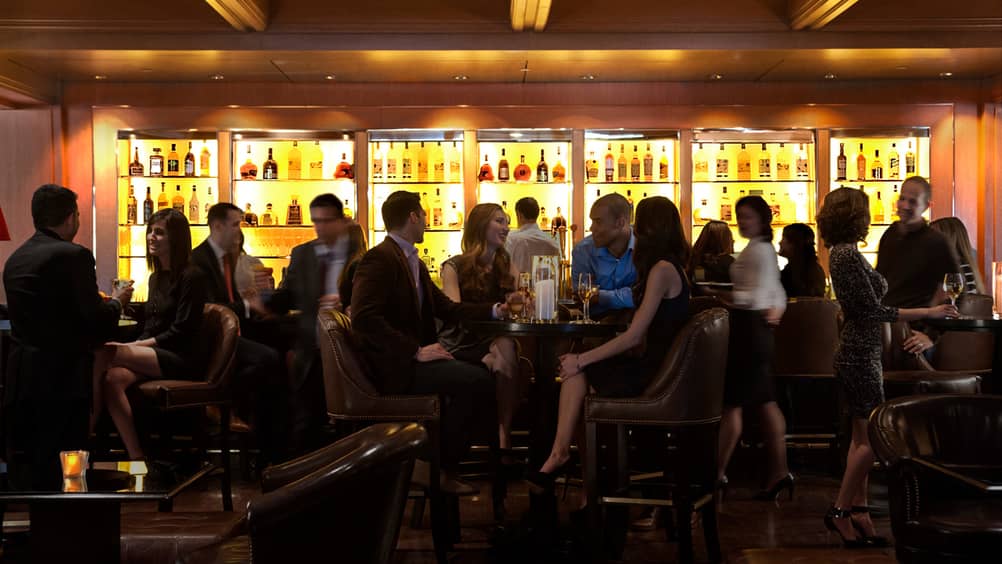 Photography Four Seasons Hotels & Resorts
After dinner, rest your feet and return by cab to Mar Mikhael, Gemmayzeh, Hamra or Badaro, hip entertainment neighborhoods where the city's party-hungry crowds flock every night – but not before 10:00 pm. Start with an old-fashioned cocktail at Dragonfly, a charming vintage-style spot with jazz beats and dimmed lighting located in Gemmayzeh, then make your way to The Happy Prince in the adjacent Mar Mikhael street to indulge in exquisite drinks and food offerings. Next, head to Hamra and visit Dany's, a local favourite, hosting regular live entertainment by local bands. End your evening in Badaro as you sip on cocktails and enjoy the summer breeze in the charming garden of Villa Badaro.
In the mood for more sweeping views? If you're visiting Beirut during the summer season, stick around the coastline after dinner and head to Skybar, one of the world's largest and most exclusive rooftop bars. Here, you can sip cocktails and dance surrounded by the sea, city and mountains – not to mention some of the most over-the-top outfits you'll ever see.
Four Seasons Hotel Beirut