Beirut's history dates back more than 5,000 years, but today, Lebanon's capital city fuses Old World tradition with cosmopolitan glamour. To help you plan your next trip, we asked the Concierge team at Four Seasons Hotel Beirut to share recommendations for the best things to do and see throughout the city – from an ultimate day of shopping to chic can't-miss nightclubs.
Must-try Beirut restaurants
Photography courtesy Four Seasons Hotels and Resorts
Beirut's restaurants satisfy an array of tastes. For an innovative experience, try Cocteau; the menu features a splendid filet de merou, steak tartare, oysters and clams or La Petite Maison, an inspired yet simple and delicious interpretation of French Mediterranean and Niçoise cuisine. For local delicacies, enjoy one of Beirut's old estate restaurants, Em Sherif, which serves authentic Lebanese delights such as fattouch, tabbouleh, labneh, manakish zaatar and balila in a refined and elegant way. Babel Bay in the popular Zaitunay Bay also offers quality Lebanese food and excellent seafood, or enjoy a traditional food celebration at Tawlet, Souk el Tayeb's farmers' kitchen. For some of the best cut meats in the city, The Grill at Four Seasons Hotel Beirut offers an enticing menu including a variety of appetizers, salads and prime steaks complimented by stunning views of the Beirut Marina.
World-class shopping in Beirut
Photography courtesy Four Seasons Hotels and Resorts
Discover clothing and accessories for both men and women from a range of international labels at LE66. Aïshti is the go-to place for haute clothing and beauty in Beirut. Piaff offers newest collections by pioneering European designers. At Plum, high end labels mingle with up and coming designers in an inspiring mix. In the nearby Central district, the Beirut Souks, developed by Solidere, offer a vast collection of the best international brands. Saifi Village, a neighborhood of charm brings together some of the capital's most distinguished design boutiques.
Middle Eastern souvenirs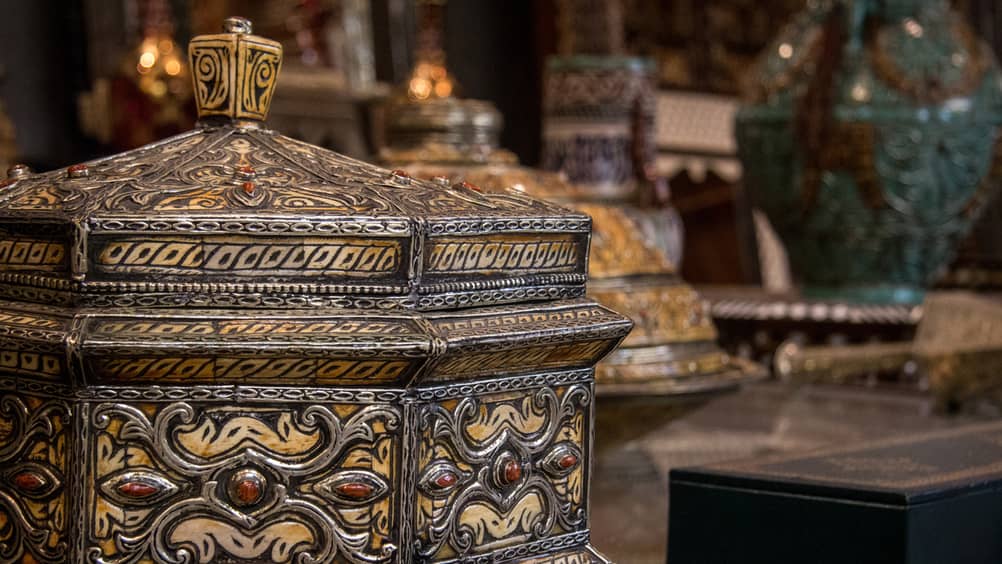 Photography Four Seasons Hotels and Resorts
Orient 499 invites you to shop for treasures with a handcrafted, Middle Eastern edge, from antiques and modern furniture to fashion. The atelier curates an exclusive, original collection of handicrafts and designer creations from Lebanon, Syria, Turkey and Morocco. L'Artisan du Liban, a perfect place for souvenir shopping offers ceramics, silverware, traditional clothing, soap and textiles all made by Lebanese artisans. Maison de l'Artisan founded in 1963 preserves the quintessential spirit of the Lebanese heritage by offering a range of carefully selected Lebanese handcrafts including copper engravings, blown glass, woodcarving and embroidery.
Yachting and private diving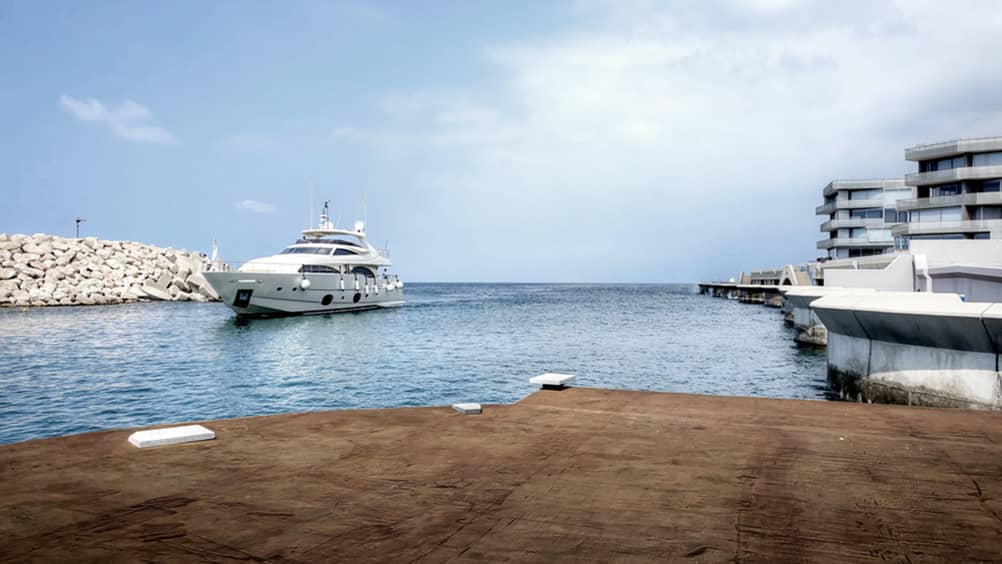 Photography F8grapher / Thinkstock
Only three minutes from the Hotel at Zaitunay Bay, the Lebanese seashore invites you to fish, swim or beach-hop from aboard a chartered yacht. After stopping for lunch at one of the many seaside restaurants, host a sun-soaked party aboard your chartered yacht.
Calm waters and near-perfect weather make Lebanon an excellent location for scuba diving right off the boat. A certified professional dive instructor can guide you to fantastic underwater tunnels and shipwrecks, including an 1890s Royal Navy battleship that sank off Batroun and now stands vertically with its bow buried in the seabed and propellers aimed at the water's surface.
Galleries and museums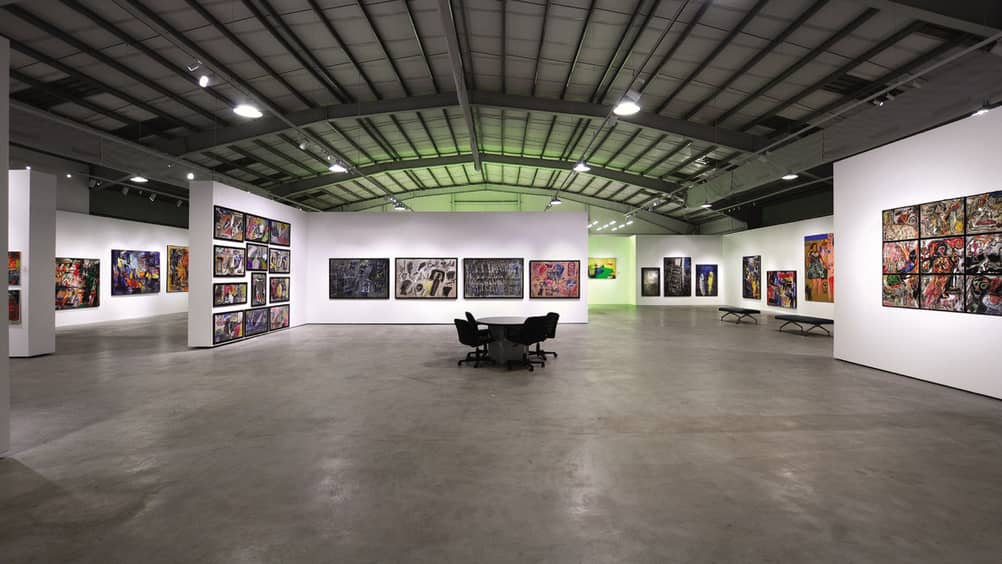 Photography Four Seasons Hotels and Resorts
A tribute to Lebanon's vibrant history and heritage, the National Museum of Beirut houses a trove of treasures spanning the ages from prehistory to the Ottoman Empire. The private gallery Siècle des Lumières exhibits 18th- and 19th-century paintings and antiques as well as a collection of Bohemian and ruby glassware, decorative items, silver and antique furniture, all handpicked from Europe's finest. Charming Saifi Village is the city's art destination. Here, you'll find galleries like Rochane, which exhibits works from its permanent collection by Lebanese and international artists, and stages eight shows a year highlighting contemporary painting and photography. The Sursock Museum, a modern and contemporary art museum in Beirut, is a must visit for its striking architecture and beautiful local exhibits and international art. For contemporary art aficionados, we recommend the Aishti Foundation, a new museum, set in a striking, geometric building on the Mediterranean coast.
Nightlife in Beirut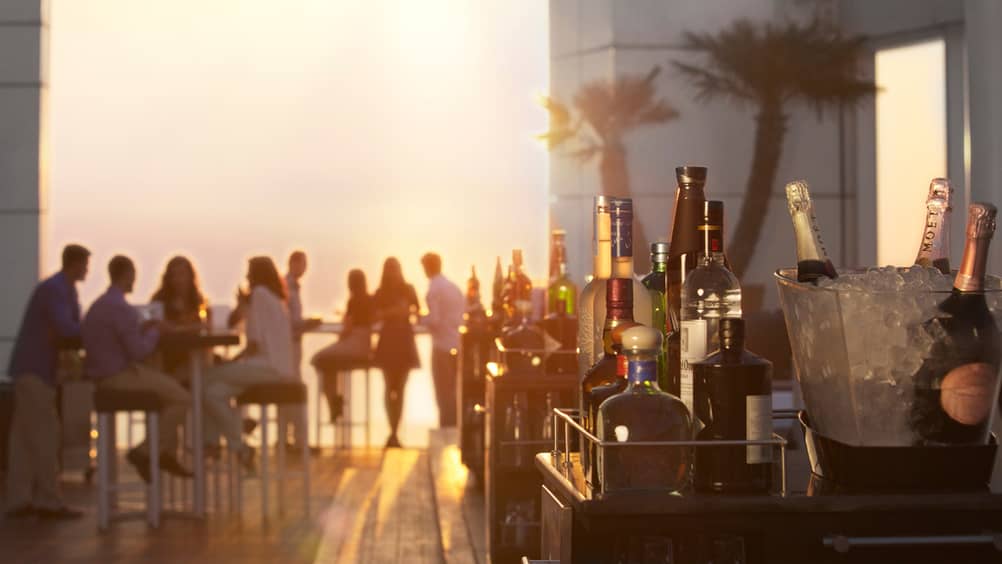 Beirut's legendary nightlife continues to seduce visitors with its irresistible rhythm. Start with a cocktail in the iconic tube-like bar at Centrale, where the windows open up to reveal the starry sky. Then walk over to the Mar Mikhael neighbourhood for a bar-hopping session—from the popular Joe Peña's to the jazzy Italian Project. Do not miss The Roof, Beirut's highest rooftop bar offering the season's hottest club tunes; MusicHall, the cabaret-style music hall theatre well renowned for its live entertainment and cultural showbiz; Mandaloun for an unforgettable night of partying and the One Beirut with its hot performers and well-renowned DJs. End the night at B018, the underground bunker-club designed by local architect Bernard Khoury and greet the morning light when the ceiling slides open.
Four Seasons Hotel Beirut