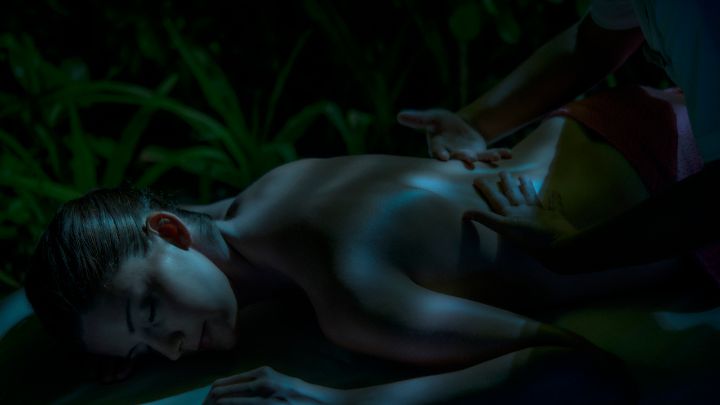 An evening reserved just for two, there is no more romantic way to enjoy the nurturing embrace of love and togetherness right in the heart of the bustling city.
The evening's magic begins from the moment the couple is collected from their home in Beijing or hotel room. On arrival at The Spa, slip into silk robes, and enjoy a traditional tea ceremony to soothe the mind and spirit in the magical Tea Garden, transformed by the night with flickering candlelight.
As the clock strikes midnight, the journey continues down a pathway of rose petals to a private poolside oasis. Enjoy a soothing swim in the warm waters, or simply head straight to the side-by-side treatment beds to begin a two-and-a-half-hour sensual, relaxing ritual including a soothing aroma-infused massage with the essential oil of the guests' choice and a Midnight Glow facial to leave the skin refreshed and brightened.
Conclude the evening by sipping on Champagne and nibbling on decadent treats in private seclusion, a million miles away from daily stresses but still surrounded by the twinkling lights of the city.
Midnight Magic For Two
This 150-minute treatment is exclusive to The Spa at Four Seasons Hotel Beijing. Start at 11 pm in the evening. A minimum of 24 hours advanced reservation is required to book this treatment (based on availability). Price is per couple.
* Prices are subject to 15% service charge (applicable government taxes included).
Note: Prices and treatments are subject to change without notice.