Beijing isn't the quietest of cities, thanks to its fast pace and rapid development. Fortunately, the city is home to dozens of ancient temples, leafy gardens and rarefied restaurants where you can escape the din of urbanism. Here are five spots that allow you to channel a rare bit of Beijing tranquillity.
Yiheyuan Lu and Kunminghu Lu, Haidian District
Built as an urban retreat by Emperor Qianlong, this extensive complex of 18th-century temples, palaces and gardens encircles the willow-reflecting Kunming Lake. It may be mobbed with tourists ticking its UNESCO-inscribed sites off their lists, but there are several hidden gardens and secret courtyards within its confines, including the Pavilion of Precious Clouds and the seldom crowded southern shore near Humpbacked Bridge, where you'll find quiet paths and nooks, not to mention an ideal picnic spot.
Andingmenwai Street, Dongcheng District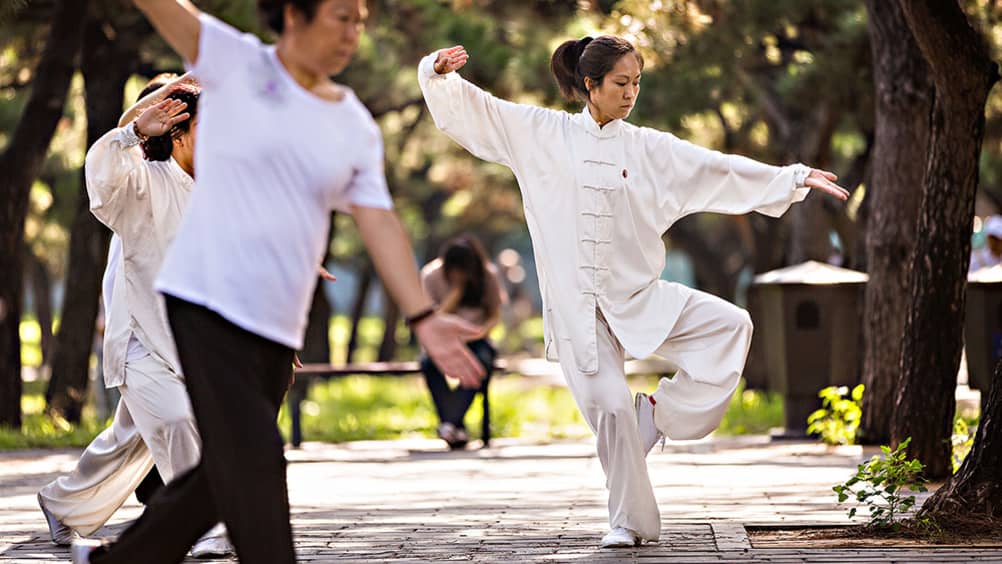 Photography Richard Ellis / Alamy Stock Photo
Also known as Ditan Park, this park from the 16th-century Ming dynasty is ground zero for Beijing's wellness-inspired early birds. Each morning, just inside the Southern Gate under ancient cypress trees, you'll find people practicing qi gong, meditation, stretching, dancing and tai chi. For a well-rounded cosmological experience, be sure to explore the other three celestial temples – dedicated to the sun, moon and heavens, respectively – which mark the three compass directions besides Temple of Earth's northern position. Located in the west, the Temple of Moon's sacred altar caves are said to glow radiantly during moonlit nights.
318 Shunbai Lu, Hegezhuang, Chaoyang
Situated in a quiet walled garden on the edge of the city, Green T. House bucks Beijing's sky-high restaurant trend. The subdued and modern restaurant pipes in traditional guqin music and plates up ornate creations: Consider the chilli-dusted softshell crab with crispy and chewy fennel dumplings, served on an oversize plank and garnished with a twisted pine branch. The décor – complete with an open fireplace and a large slate bath filled with green tea-infused mineral water – is inspired by a Tang dynasty emperor's bathhouse.
Steal a private moment at Naoki
15 Gongmenqian Street, Haidian District
Follow the staff as they lead you with red paper lanterns through the Summer Palace's labyrinth of courtyards, gates with stone lions and serene reflecting pools to this intimate restaurant. Kyoto-born chef, Naoki Okumura, creates delicate Japanese-French kaiseki dishes such as marinated scallops on melon slivers, sautéed abalone and ratatouille, and foie gras served atop egg custard.
1 Jiu Dao Wan Zhong Xiang Hutong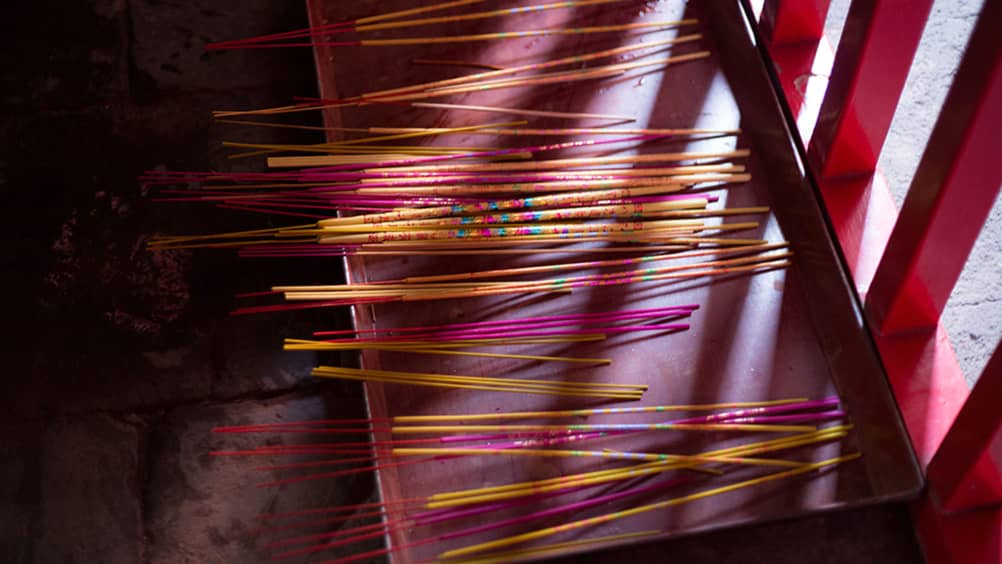 Photography Jeremy Sutton-Hibbert / Alamy
Ducking into one of Beijing's leafy hutongs is like leaving the city altogether, and it's a good way to get a little time off the grid. Jiu Dao Wan Zhong Xiang Hutong is as relaxing as they come. Visit Straight Bamboo, a Traditional Chinese Medicine clinic, where you can consult English-speaking owner Alex Tan about your meridians over steamy cups of pink tea.
If you're not "tea-and-templed out," step into the adjacent Lama Temple, where the gilded Buddha of the Resurrection is whittled from a sandalwood trunk and looms over three storeys of the atrium hall. Behind it you'll find the Civilian Mobile Library, a relaxed library and bookstore where you can give a book or take one for free, as long as you pass it on to someone else when you're finished reading it.
Four Seasons Hotel Beijing