A visible imperial past and a bustling modern energy combine to lend the city of Beijing a unique charm. China's capital is home to hundreds of museums, seven UNESCO World Heritage sites and a dynamic population, enough to inspire any traveller. And if you want to encounter plenty of local flavour and even some kid-friendly fun, you don't need to venture far from Four Seasons Hotel Beijing, located in the heart of the city's Central Business District. The Hotel rubs elbows with foreign embassies and exciting entertainment venues; but you also can enjoy a day in the sun, superb shopping and delicious local treats by exploring these attractions, which are an easy walk away.
1 Chaoyang Park South Road

Also referred to as Sun Park, Chaoyang Park offers many ways to enjoy the outdoors. Take a jog or rent a bicycle – some seat up to 14 people – to explore the more than 20 scenic spots spread out over 288 hectares (712 acres). A range of boat rentals also allow touring via the lake. Kids and the young at heart may opt for amusement park thrill rides, ranging from bumper cars to a roller coaster, in between a picnic lunch (have the Hotel pack one for you) and ball games on grassy fields.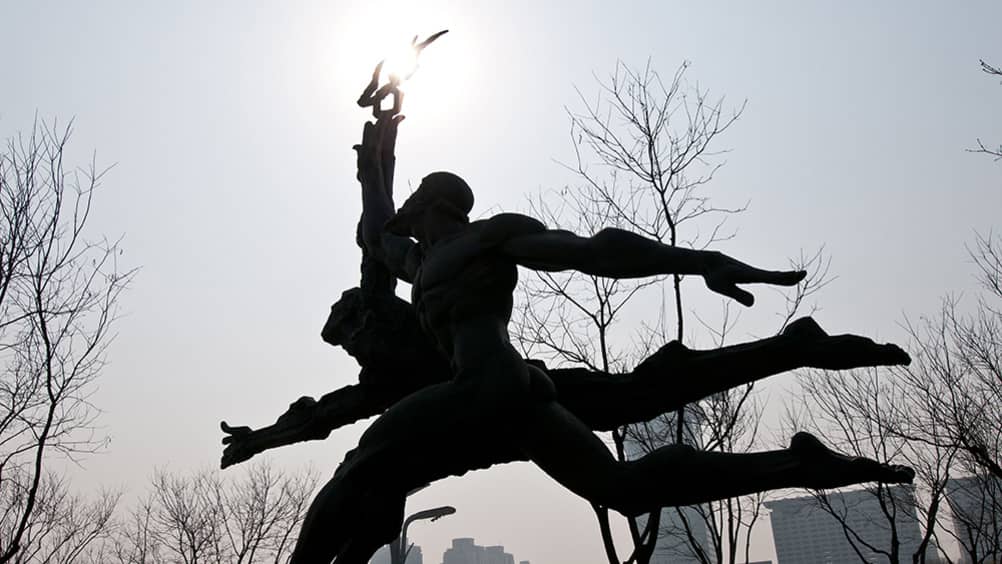 Photography Kpzfoto / Alamy Stock Photo
A man-made beach composed of Hainan Island's famous soft sand was the site for beach volleyball practice at the 2008 Summer Olympics. You can still catch a recreational pick-up game here, and the addition of a large outdoor swimming pool gives the area a beach-like vibe. Kite-flying is a popular family activity among locals during warm weather, while winter fun includes man-made ski slopes and ice-skating.
6 Chaoyang Park Road

Reminiscent of a Southern California shopping mall, Solana Lifestyle Shopping Park is an indoor-outdoor entertainment area with scenic Chaoyang Park as its backdrop. Festive wine bars and restaurants line the lake, and hundreds of international brands provide retail therapy. Kids will love experiencing the Kid's Town play areas in Beijing and skating at the indoor ice rink.
9 Maizidian Xilu

Enjoy a stroll through this wonderland of flowers and greenery, where locals go in search of blooms to beautify their homes. Find rows of artificial flowers – don't be put off; they're quite stunning – on the first floor, leading to a staggering array of plants and fresh flowers. It's estimated that more than 1,000 flower varieties are traded at Laitai Flower Market annually. The second floor houses fine art, and don't skip the basement level, where you can find home décor and handicrafts, such as the unique folk-art plant animals at Hong Fu and the traditional porcelain of Karolina Lehman, featuring colourful or blue-and-white motifs.
Lady Street Market
Tianze Lu

Sharpen your bargaining skills to navigate the hundreds of stalls on Lady Street, a street dedicated to wares for women. Boutiques sell women's clothes, shoes, jewellery and cosmetics, among other delights. Shoppers will find South Korean and Japanese fashions popular with trendsetting locals. Take a shopping break at one of many tea houses, cafés and restaurants tucked in between the vendors. Laitai Flower Market is also a part of Lady Street, so plan to see both at the same time.
Lucky Street
Upscale Lucky Street, located opposite Solana Lifestyle Shopping Park, is an expat hot spot for international cuisine. Restaurants are lined up side by side, as on a high street, with retail shops and trendy sports bars sprinkled in between. Try Ours, a Japanese-Korean fusion restaurant known for grilled meats and an entire upstairs section dedicated to sukiyaki (Japanese hot pot).
Baoyuan Jiaozi Wu (Baoyuan Dumpling House)
North of 6 Maizidian Jie

Baoyuan is commonly praised for serving Beijing's best dumplings (jiaozi). Part of the fun involves choosing between orange, purple, green, white and multicoloured wrappers that are dyed with all-natural ingredients. Next, match the wrapper with a filling of your choice. The number of possible combinations gives patrons a long list to try and reasons to return. Ordering is simplified through bilingual picture menus that include Sichuan favourites and plenty of vegetarian options. The casual eatery's ambience pays homage to the art of making dumplings, through demonstrative murals and traditional village décor. Try the purple jiaozi filled with purple cabbage, bean sprouts, crispy rice and mixed pork.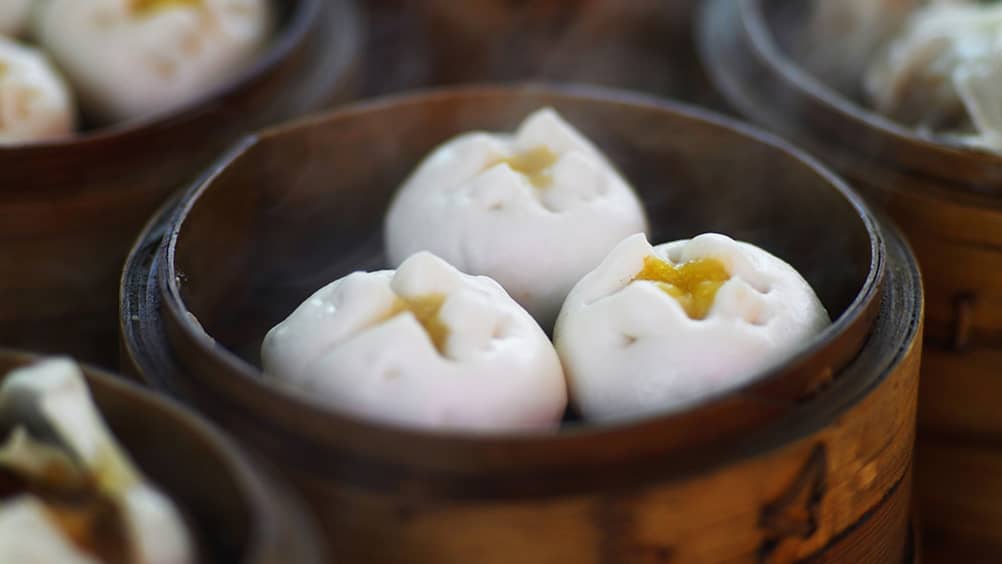 Photography Cultura Creative (RF) / Alamy Stock Photo
Xi He Ya Yuan
1 Xin Yuan Nan Lu

Make time to eat the dish Beijing introduced to the world: Peking duck. A newer branch of Xi He Ya Yuan, a restaurant famous for its preparation of the succulent entrée, is located in IFC Mall. The experience is as delectable as the meal itself. The duck, with a date sauce filling, is roasted whole using pinewood. The magnificent bird is then sliced at the table, so the rich, steamy fragrance can whet your appetite. The chef recommends dipping the skin in blueberry coulis, a mixture that will melt in your mouth. Then, top the moist duck meat with plum sauce and spring onion before you roll up the mixture in plain or spinach-flavoured pancakes.
Four Seasons Hotel Beijing