function rooms
grand ballroom b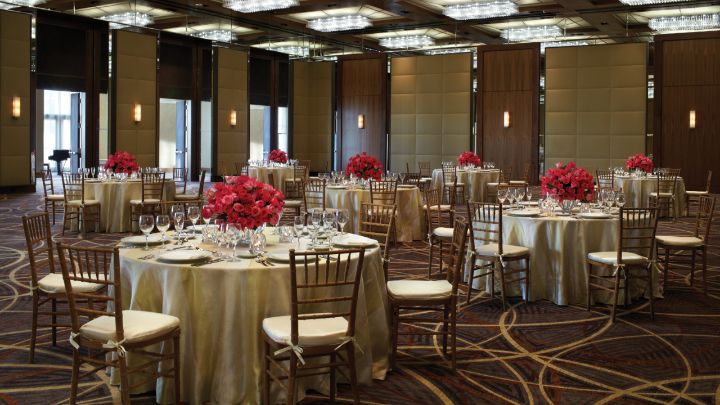 Grand Ballroom B is ideal for banquet feasts for 200 guests.
Charming Sophistication
Grand Ballroom B presents an elegant oasis with access to inspiring views of the marina and harbour.
Aglow with Elegance
Step into a gracefully lit setting, with crystal chandeliers above and art deco sconces lining the walls.
The Freedom of Movement
The adjacent pre-function space provides plentiful spill-out space for mingling and networking.
Seating
Classroom
Hollow Square
U-shape
Theatre
Reception
Banquet rounds
Conference/Boardroom

100
72
57
252
350
180
46

Room Features
Pre-function space and wireless Internet access available

Location
SECOND FLOOR
Size
Area
Dimensions
Height

246 m2 (2650 sq.ft.)
17 x 14.2 m (55.2 x 47 ft.)
6.1 m (20 ft.)

The clearance height for this room is 18 feet (5.5 metres).