function rooms
grand ballroom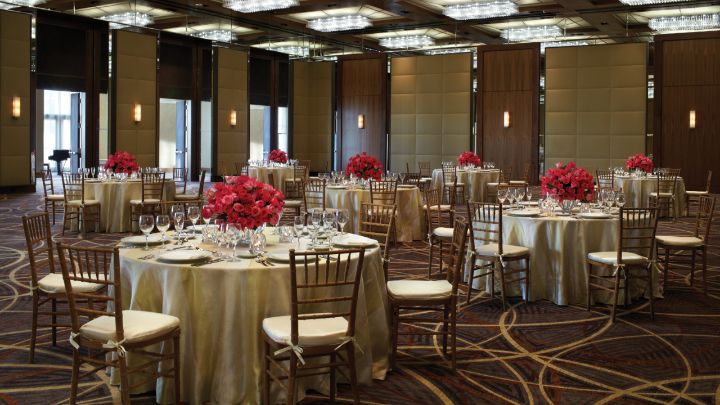 Invite up to 700 friends, family members and colleagues to a grand social event or corporate gala set in an elegant oasis. Our Grand Ballroom in Baltimore provides access to inspiring views of the marina and harbour.
Flexible Spaces
Choose from endless seating configurations to suit your event. Host up to 300 guests with a stage and a dance floor, 350 guests in banquet rounds with a stage, or up to 700 for a reception.

Aglow with Elegance
Step into a gracefully lit setting, with crystal chandeliers above and art deco sconces lining the walls.
The Freedom of Movement
The adjacent pre-function space provides plentiful spill-out room for mingling and networking.

Seating
Classroom
Hollow Square
U-shape
Theatre
Reception
Banquet rounds

250
108
100
546
600
400

Room Features
Pre-function space and wireless Internet access available

Location
SECOND FLOOR
Size
Area
Dimensions
Height

492.4 m2 (5300 sq.ft.)
29 x 17 m (94 x 55.2 ft.)
6.1 m (20 ft.)

The clearance height for this room is 18 feet (5.5 metres).