Guests at Four Seasons Hotel Baltimore can easily explore the city's bustling harbour area and beyond by foot, boat – even a free hybrid bus. Start by visiting the Hotel's upscale Harbor East neighbourhood, then branch out to discover nearby museums, historical areas and quaint locales in the town that locals endearingly call "Charm City."
Photography National Geographic Creative / Alamy Stock
Baltimore's most popular attraction, the National Aquarium, houses more than 16,000 specimens in a whopping 1 million gallons of water. The gliding sharks, dolphin show (don't sit in the "Splash Zone" if you want to stay dry!), tropical rain forest and Australian exhibit are among the hundreds of displays to check out.
Since 1849, Baltimore's Little Italy has been home to many residents of Italian descent. Today, a sense of community still exists with the beautiful St. Leo the Great Roman Catholic Church serving as a hub. The neighbourhood is also home to bocce ball courts for some healthy competition and more than 20 restaurants and trattorias dishing out hearty Old World fare. Vaccaro's Italian Pastry Shop is the place to go for a delicious cannoli and espresso. Revel in annual festivals as well, including the Modonnari Chalk Art Festival, the Saint Anthony Italian Festival and the Little Italy Open Air Film Festival.
Baltimore's iconic Harborplace Gallery, in the Inner Harbor area, transformed the city's waterway from a deteriorating lineup of old-time wharfs and tugboats to a shopping-and-eating destination. Check out the two pavilions for trinkets and nibbles, and, during warmer months, the free outdoor entertainment at the amphitheater—from local bands to street performers.
This trendy neighbourhood hosts Baltimore's annual Fun Fest and Pirate Festival. Stroll the brick promenade and discover rollicking bars and restaurants and excellent shopping to boot. Watering holes such as The Horse You Came In On and the Cat's Eye Pub capture the area's free spirit with nightly live music. Locals get the weekend started at the "Cat" with a free cheese happy hour on Fridays, before tapping their toes to some of the best blues in town. For shoppers, there's Zelda Zen boutique, aMuse Toys, Treason Tote Co., and Polina's Prive. And for foodies, don't miss the incredible dining options such as: Point South Latin Kitchen, Barcocina, Nanami Cafe, Bond Street Social, and Waterfront Kitchen.
Grab a water taxi near the hotel and zip around the harbour. One stop you don't want to miss is Fort McHenry, where Francis Scott Key penned the national anthem from a nearby ship during a crucial War of 1812 battle. Learn about the fort's history at the Visitor Center; then, take a one-hour, self-guided tour.
Familiarly called AVAM, this museum is a must-see on the water-taxi circuit. The quirky space offers some of the most ingenious original works by self-taught artists that you'll ever see. Don't miss the Universal Tree of Life, with its twinkly mirrors, or the 8-foot Cosmic Galaxy Egg in the permanent collection. The always-engaging main exhibit changes annually.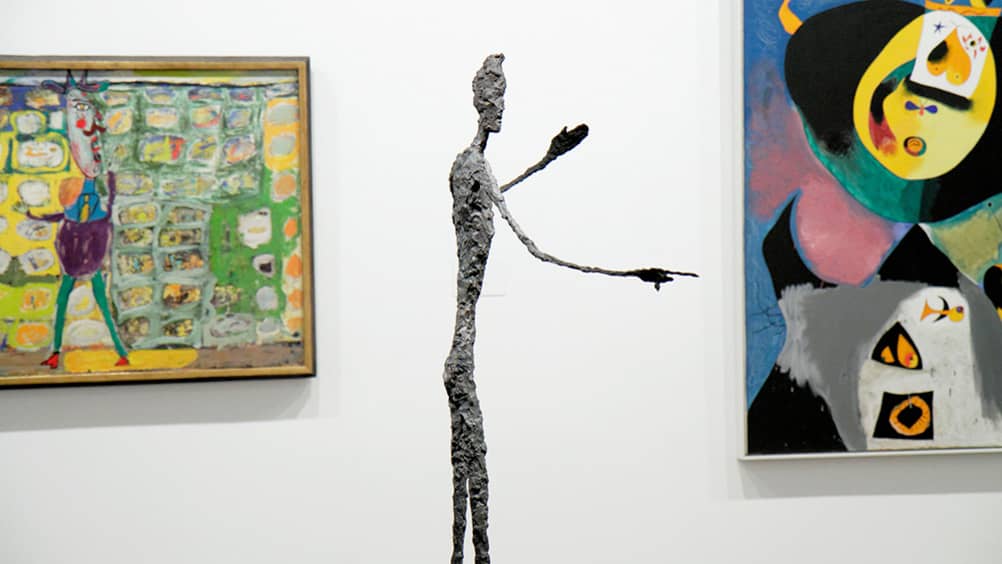 Photography RosaIreneBetancourt 4 / Alamy Stock Photo
Just a short drive or ride from the Hotel, BAM's holdings encompass American and international works of art, including the world's largest collection of works by Henri Matisse and masterpieces by Picasso, Cézanne, Gauguin and van Gogh. Another museum showcase is the outdoor sculpture garden of contemporary and modern works.
Catch regular releases and independent films at Harbor East's Landmark Theater. Snack on gourmet concession items while sipping wine, coffee and cocktails, for a unique theater-going experience.
Four Seasons Hotel Baltimore