Embark on a culinary adventure with seven exciting dining outlets to discover during your stay at Four Seasons Hotel Bahrain Bay. Enjoy exclusive dishes from esteemed Chef Wolfgang Puck at one of his three dining locations in the Hotel.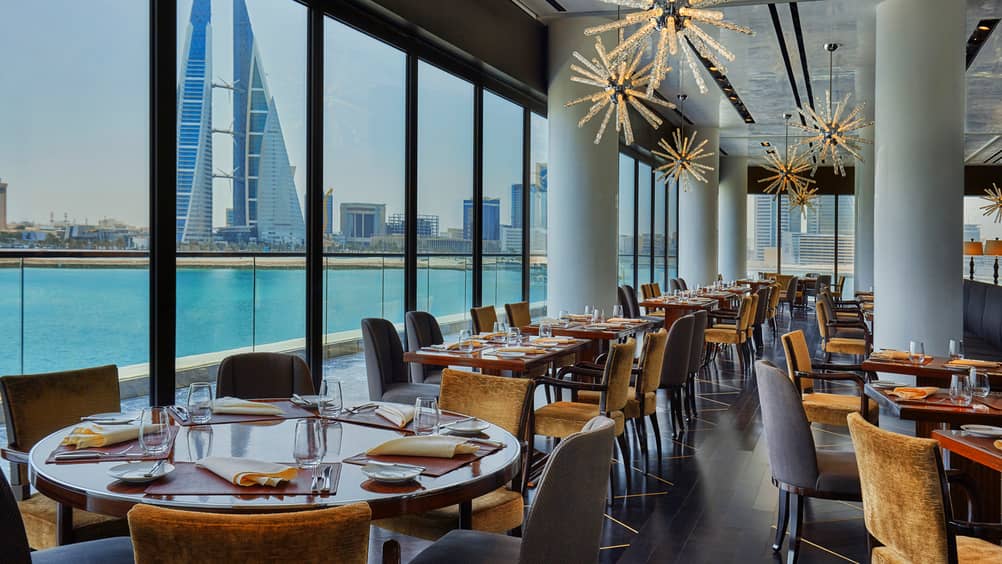 A contemporary American steak restaurant exclusively located in five cities around the world, CUT by Wolfgang Puck provides a truly luxurious dining experience. From sophisticated menu items like Australian Wagyu Steak Sashimi to the classic Filet Mignon, CUT's atmosphere, food and service will guarantee an unforgettable dining experience.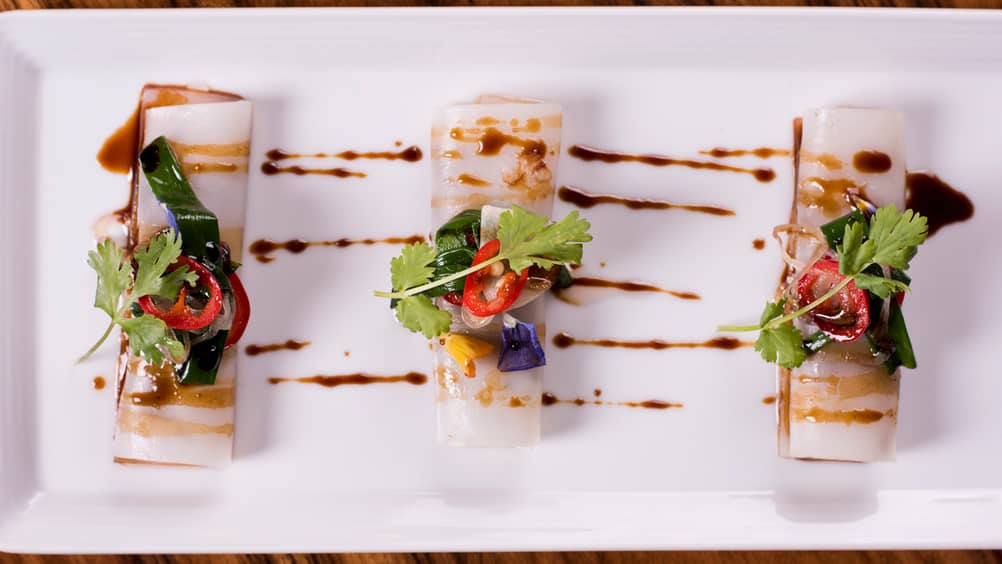 From sushi and robata-grilled meats to dim sum and handmade noodles, Wolfgang Puck's re/Asian Cuisine perfects the combination of Chinese, Japanese, Thai and Vietnamese cooking techniques. Enjoy the vibrant dishes and panaramoic city views from the Hotel's 50th floor.
At this exquisite location – perfect for informal business meetings, pre-dinner cocktails or Afternoon Tea – take in panoramic views the cityscape as you dine on light fare and listen to live piano music. Don't miss the lounge's the extensive dessert menu.
Enjoy authentic Italian dining day and night at our relaxed restaurant. Taste flavours from around the world without leaving your lounge chair.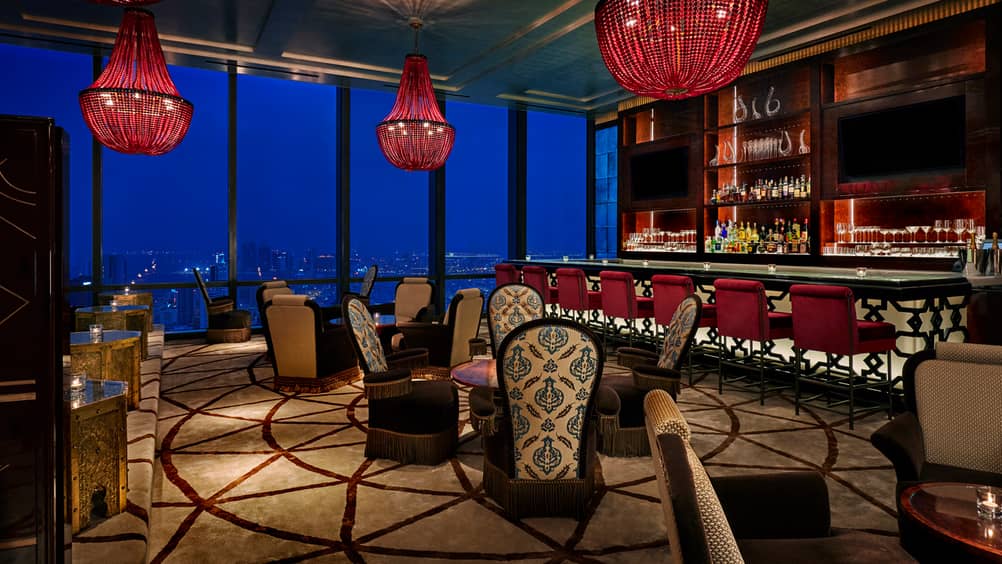 Perched atop the Hotel, Wolfgang Puck's Blue Moon Lounge is the perfect destination for the cocktail connoisseur. Sip on innovative, handcrafted drinks in this Moroccan-inspired lounge.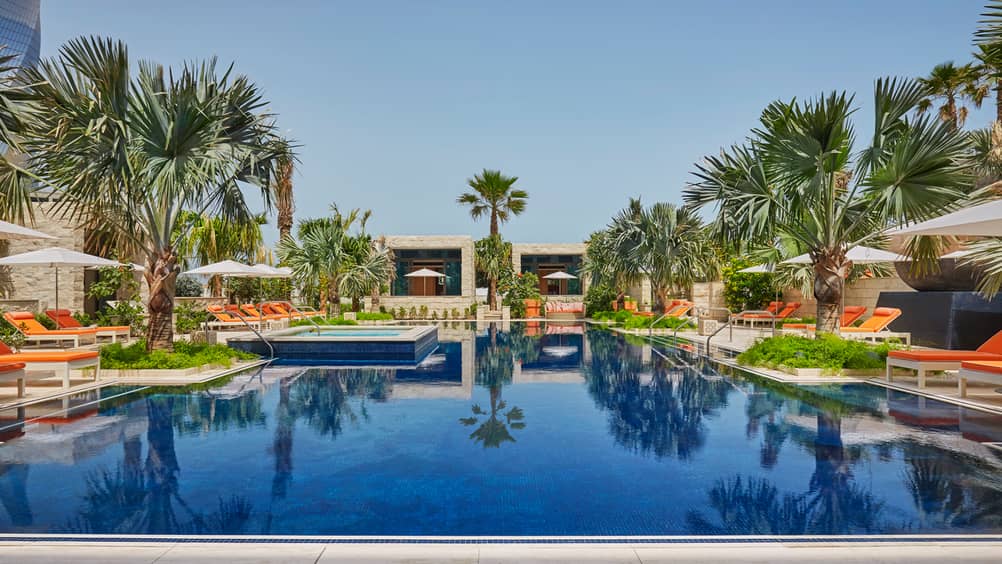 The perfect adult sanctuary, this exclusive adult pool converts into one of the most exclusive spots in town. Sip on a cocktail, delight in flavoured shisha or try a small dish such as Thai mango maki or kebbe meatballs.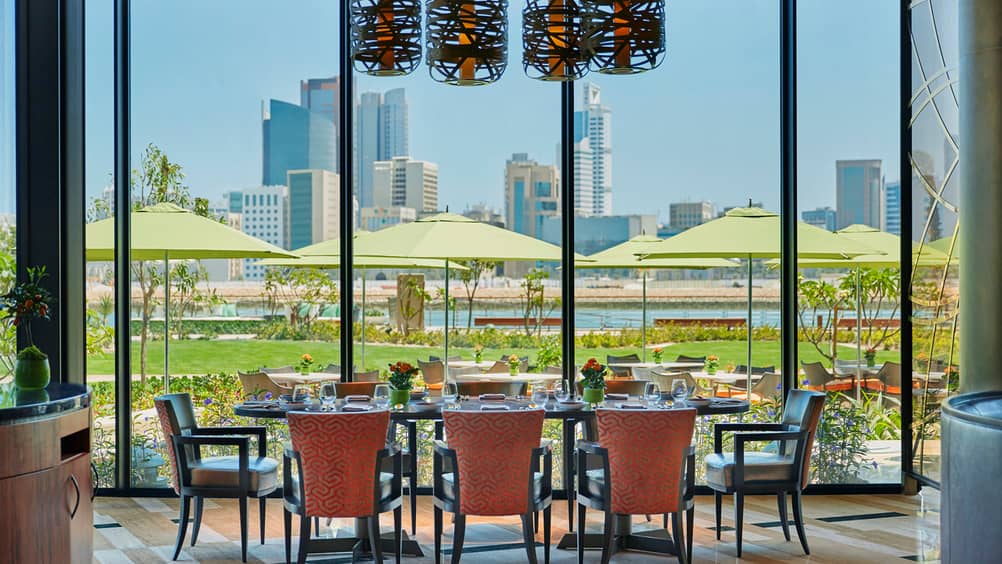 Indulge in all-day dining and international fare as you enjoy the kitchen's buffet for breakfast and lunch. Take advantage of the gorgeous outdoor seating areas and don't miss out on Friday brunch – the most extensive display of culinary excellence at the Hotel.
Four Seasons Hotel Bahrain Bay