Less than 15 minutes from the airport, our private island in the heart of Manama is a world-class destination for automotive events. Our light-filled Al Bahrain Ballroom can display up to nine cars, and our outdoor lawn area offers the perfect setting for seven more. Perfectly positioned for access to island and urban driving routes, there are unlimited ways to explore this dynamic destination from your base at Four Seasons.
Vehicle Accessible Venues

2

Number of cars that can be showcased

16

Event Guest Parking Spaces

950
Advantages of Our Location
Indelible First Impressions

As your guests pull up to the soaring Four Seasons tower, they'll be awed by the eye-catching vehicles arranged to best advantage on our lush, skyline-backed lawn.

Easily accessed from the airport and perfectly located for embarkation on island and urban driving routes, our private island offers all the advantages of exclusivity with the convenience of the city center.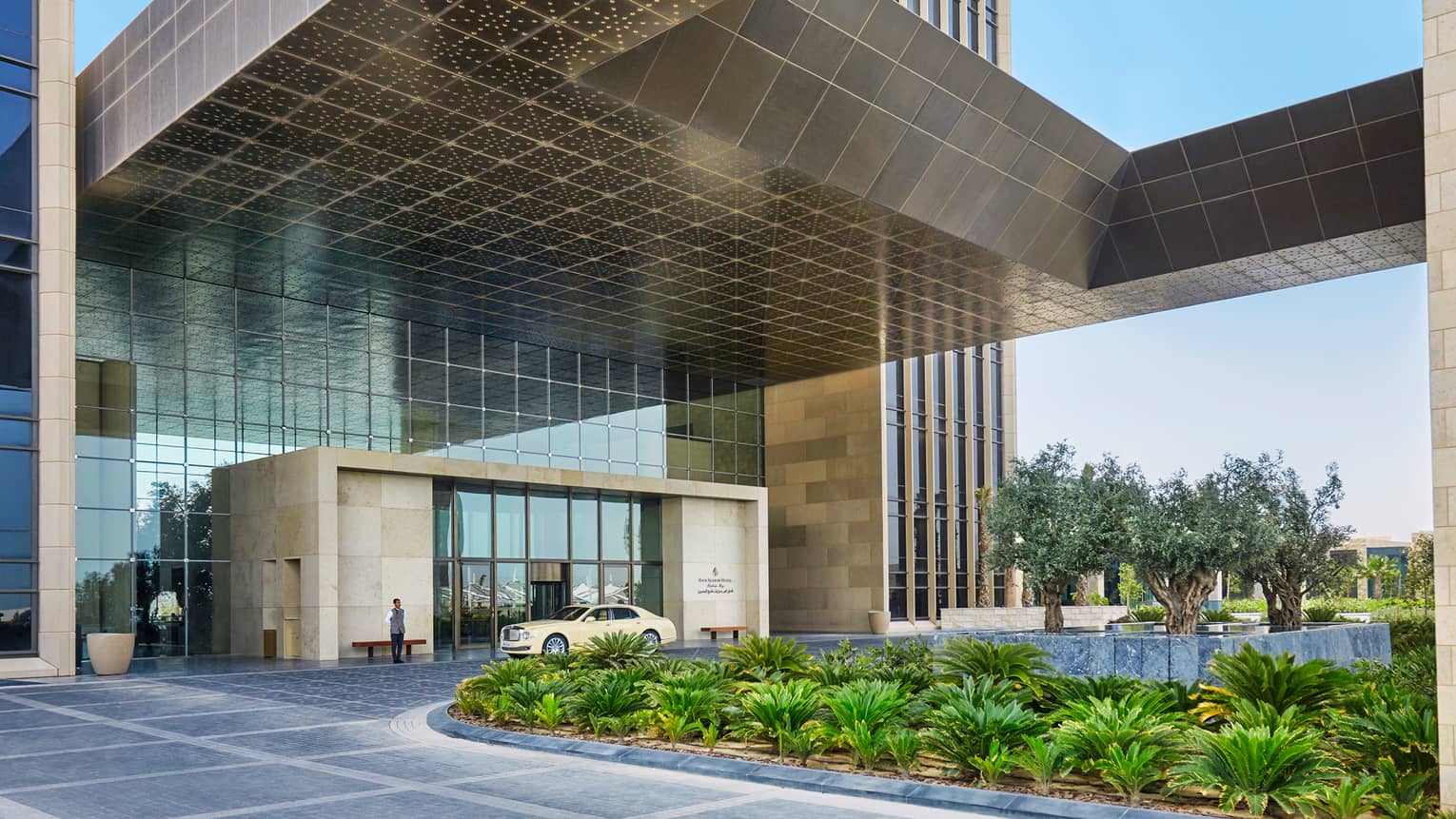 EXCLUSIVES AND BUYOUTS
Take over the entire property for your automotive event. Your group will enjoy complete privacy, total access to amenities and services, and unlimited opportunities to wow your guests.
The Details
CAPACITY
2 vehicle-accessible event spaces
16+ car capacity to showcase on property
900 indoor parking spaces for event guests
50 outdoor parking spaces for event guests
273 accommodations, including 57 suites
AIRPORTS & TRANSPORTATION
14 minutes from Bahrain International Airport (BAH)
PARKING, VALET & SERVICES
Valet service available for your guests
Shuttle to and from off-site test drive locations
On-site car wash
1 fuel station within .5 miles (1 km) of the property
Video surveillance
Security personnel
Limousine services (BMW and Bentley vehicles)