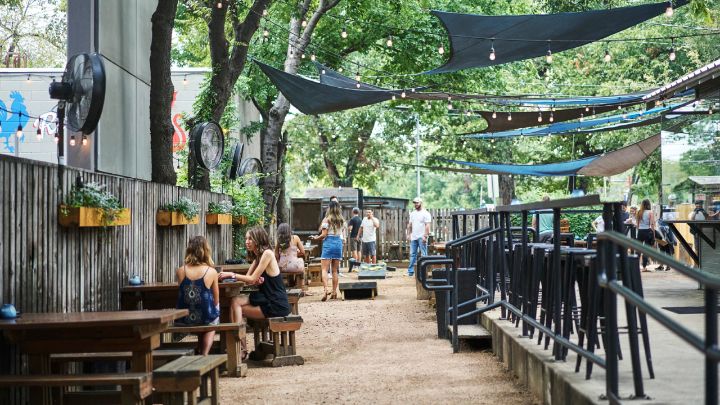 Austin is the heart and soul of Texas, with a dazzling array of talent that includes blues, jazz, folk and alternative rock musicians. Historic landmarks dotting the landscape include the State Capitol, University of Texas Tower and the Governor's Mansion.
Explore Rainey Street
One of Austin's hippest entertainment and nightlife districts, Rainey Street features casual bungalows-turned-bars, many with cozy backyards and porches.