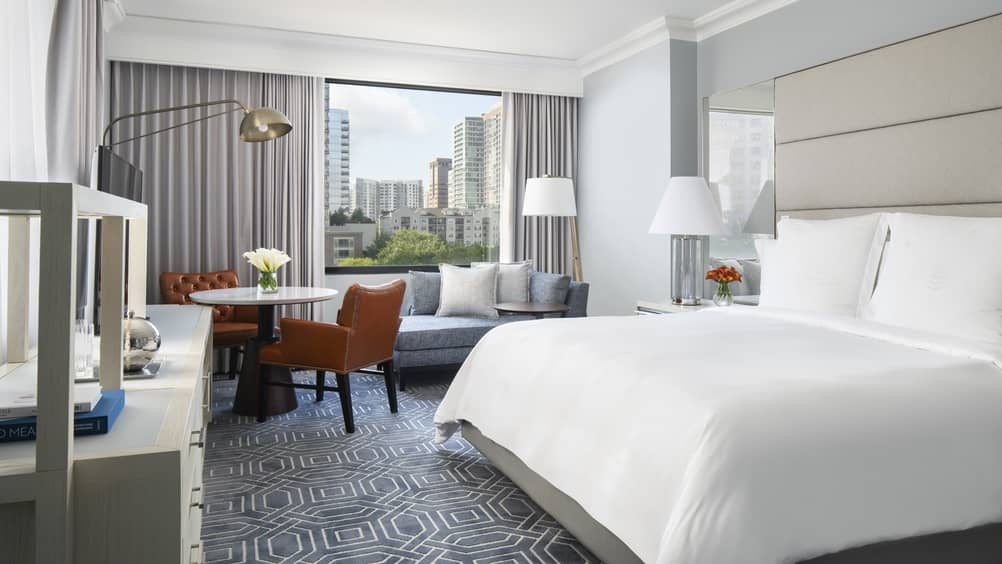 Thank you for choosing Four Seasons Hotel Atlanta for your stay! We are thrilled to be a part of this special occasion for the Global Women in STEM Leadership Summit and are looking forward to welcoming you to our Hotel. To make a reservation, you may book directly from this site or call our Reservations Team at +1 (404) 253-3853.
All of our rooms feature a full marble bathroom as well as a gorgeous Atlanta City View. To choose a room type, please enter your dates of stay in the booking tool and select Find Rooms. The group rate will be honoured for arrivals and departures three days prior to and three days after the group block on a space available basis.

RSVP: Direct reservations must be made prior to October 18, 2019.
Deposit: No deposit is taken at the time of reservation.
Cancellation Policy: Cancellations must be made by 6:00 pm EDT, 72 hours prior to arrival date to avoid penalty charge of one night's room and tax.
Check-In Time: 3:00 pm
Check-Out Time: 12:00 noon