One of the Middle East's most modern cities, Amman is also one of the oldest continuously inhabited cities in the world, boasting plenty of historic sites. But the ambiance is decidedly contemporary, with new buildings going up, and trendy neighbourhoods humming with cafés and galleries.

The 5,000-year-old "white city," so called for its cream-coloured limestone houses, was once a Roman capital (the Roman theater situated in the city centre dates back to 170 AD and is still used today for events). Nearby is the celebrated lost city of Petra, one of the New Seven Wonders of the World.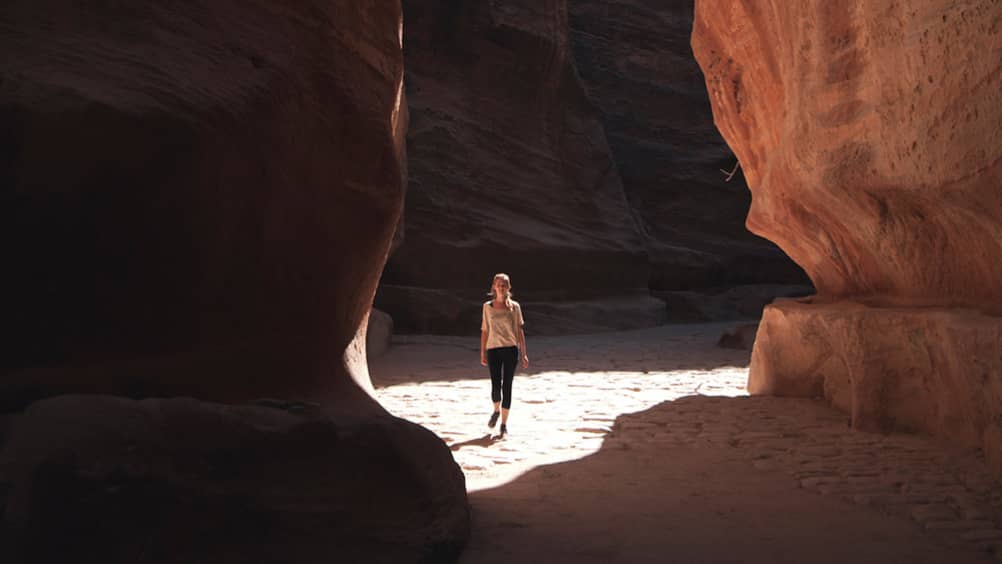 Photography Anthon Jackson
From your base at Four Seasons Hotel Amman, atop the highest of the city's seven hills, there's plenty to explore.
Why go
Endless history: you'll find ruins and archeological treasures throughout Jordan.
The Amphitheater: Amman's ancient Roman Forum and Amphitheater—the largest in the country—are sites to behold. The museum has a few exhibitions and well-preserved murals, and for a small fee, you can climb to the top for a bird's-eye view of the city.
What the kids will love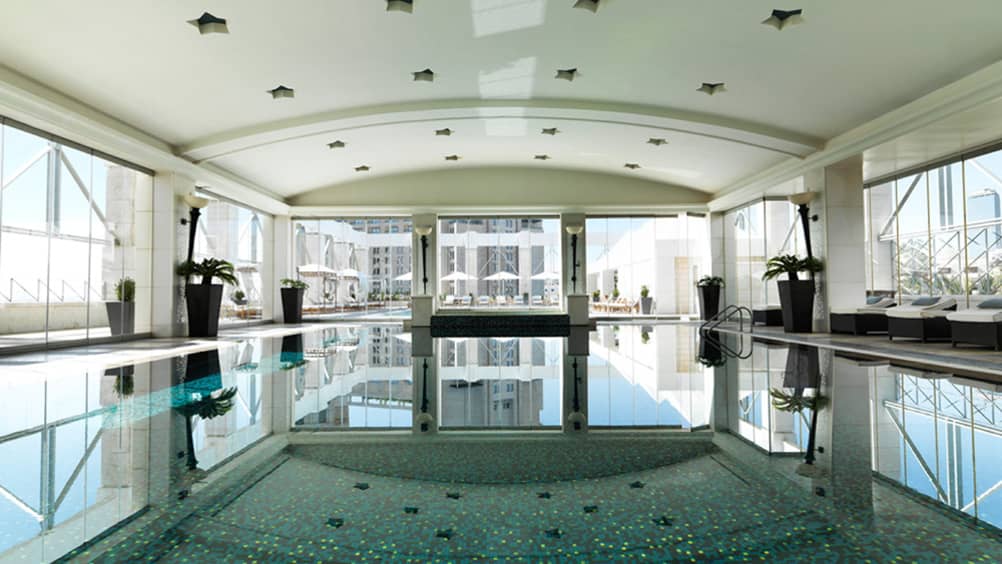 Photography Four Seasons Hotels and Resorts
Petra. As you enter, the ancient city's famed carved monuments emerge into view through a narrow gorge. A "lost city" for 500 years, this is one of the world's most fascinating and thrilling sites.
Outdoor museums. Perched on the highest hill in Amman, the Citadel (Jabal Al-Qalaa) is an open-air museum.
The pool. The Hotel's rooftop swimming pool, with its wonderful views of Amman, is a favourite hangout during warmer months. When the weather cools, kids head to the indoor pool.
Children's Museum. After seeing all of the ancient ruins, kids will be ready to go back to the future at the modern Children's Museum, which offers a plethora of hands-on exhibits and activities.
What you will love
Rainbow Street. Amble down Rainbow Street and explore its antique shops, art galleries, cafés and bars.
Shopping. Pick up Turkish leather, jewellery, handcrafts, hand-embroidered linens or an authentic Bedouin dress in one of Amman's traditional souks.
The Spa. Enjoy a Four Seasons spa treatment using Dead Sea mud or other regional minerals.
Look for
The breathtakingly beautiful Abu Darwish Mosque. Covered with the distinctive black-and-white checkered patterns, it is situated on the highest point in the city.
Dine in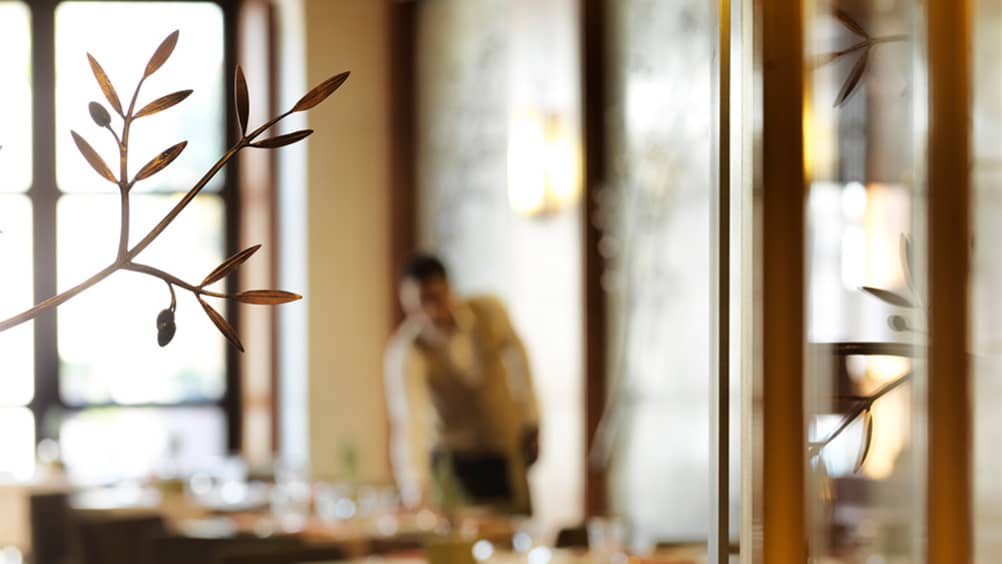 Photography Four Seasons Hotels and Resorts
With conversation-friendly family-style seating, Olea showcases homestyle Levant cuisine. Kids will like the outdoor terrace overlooking the herb garden; parents will appreciate the a la carte menu options and casual ambiance. Share the Sawani, an oven-baked meat and vegetable dish for two, while kids select from their very own menu. Olea's brunch is also ideal for families.
Dine out
Follow the locals and enjoy falafel from Falafel Al Quds Rainbow Street.
Serving fresh, local, olive oil-drizzled pizzas and pastas, Oliva in Jabal Al Lweibdeh is Amman's best stop for Italian food. A bonus: Outdoor seating makes it an ideal choice for parents of energetic toddlers.
Take older kids to the stylish Dunia Rooftop Lounge, where great views and beautiful interior décor are accompanied by live music.
Top 5 Amman attractions
1. The Roman ruins at Jerash, about 30 miles north of Amman, are easy to get to and make for a great half-day excursion.
2. Dramatic and beautiful, the Dead Sea is the lowest point on Earth, at 1,312 feet below sea level. Take a day trip to the Jordan Valley to see it, and bob around in the warm, salty seawater.
3. See the impressive collection of cars and motorcycles owned by the Jordanian Royal Family at the Royal Automobile Museum. Afterwards, take a walk around King Hussein Gardens.
4. For an authentic Middle Eastern experience, go to the Downtown Souk, where you will find stalls and shops selling aromatic spices and Arabic delicacies, as well as a fruit and vegetable market.
5. A must-see is the "lost city of Petra," just a few hours' drive from Four Seasons. Take your time and make a day of it. Ask the concierge for tips.
Four Seasons Hotel Amman