Amman combines a rich historical past with the enticements of the modern world. And the city is a jumping-off point for exploring the nearby wonders of Jordan, including the ruins of Petra and the Dead Sea. To help plan your trip, we asked our Concierge experts at Four Seasons Hotel Amman to share tips for experiencing the very best of Amman.
Shopping souks in Amman
Amman's traditional souks offer goods such as Turkish leather, traditional Bedouin dresses, gold-threaded kaftans and exquisite hand-embroidered linens. Enter the famous gold souk downtown in the city centre on King Faisal Street prepared to bargain. Gold is priced by weight but the intricacy of the workmanship determines the price. More than 50 jewellery shops line narrow alleys and offer souvenirs, spices, local specialties such as Dead Sea products, olive oil soap and handicrafts as well as gold. The avid shopper will also find high-end brands and street fashion at Taj Mall or Mecca Mall.
Top restuarants
Fakhr El-Din and Sufra restaurants are two of the best places to experience authentic Jordanian cuisine. Fakhr El-Din—a stone villa located in Amman's second circle and the former home of His Excellency Fawzi al-Mulki (Jordan's first prime minister)—serves up some of the best mezze in the region. In addition to standards such as tabbouleh (parsley salad), vine leaves and hummus, there is noukha'a (poached lamb brain salad), hindbeh (chicory sautéed with onions, garlic and lemon) and Turkish dolma (stuffed zucchini and eggplant). Specialties are themed around raw and grilled lamb dishes as well as chicken. With its marble floors and soft colours, the intimate interior gives you an inside look into Jordan's upper crust within an inviting setting. Al fresco dining is also available on warmer days.
A Bedouin cultural experience
Experience Bedouin culture by heading to a Bedouin Life Camp in Wadi Rum. Far from the noise of the city, you can hike or drive over rosy-red sand dunes to glorious rock mountains, where the gradation of colour changes with the late afternoon light. In the evening, you'll have a bonfire feast of slow-cooked lamb prepared in an underground pit before retreating to your colourful tent for a relaxing night's sleep. Ask the Concierge to arrange your trip.
Amman's Citadel
Roman, Byzantine and Umayyad ruins can be found in the Citadel, which is the place to visit if you're pressed for time and want to experience Jordan's history in one afternoon. The Citadel is also home to a Byzantine church, the Umayyad Palace and the Roman Temple of Hercules. The Roman Temple also offers spectacular city views, especially at sunset. Visit the Jordan Archaeological Museum—also inside the Citadel—and you'll find ancient coins and the Dead Sea bronze scroll on exhibit.
The Royal Automobile Musueum of Amman
Get a sense of how Jordan has evolved since 1916 at the Royal Automobile Museum, which King Abdullah II built in tribute to his car-loving father, King Hussein. On display are the motorcycles and roadsters driven by members of the Hashemite clan.
A Dead Sea spa treatment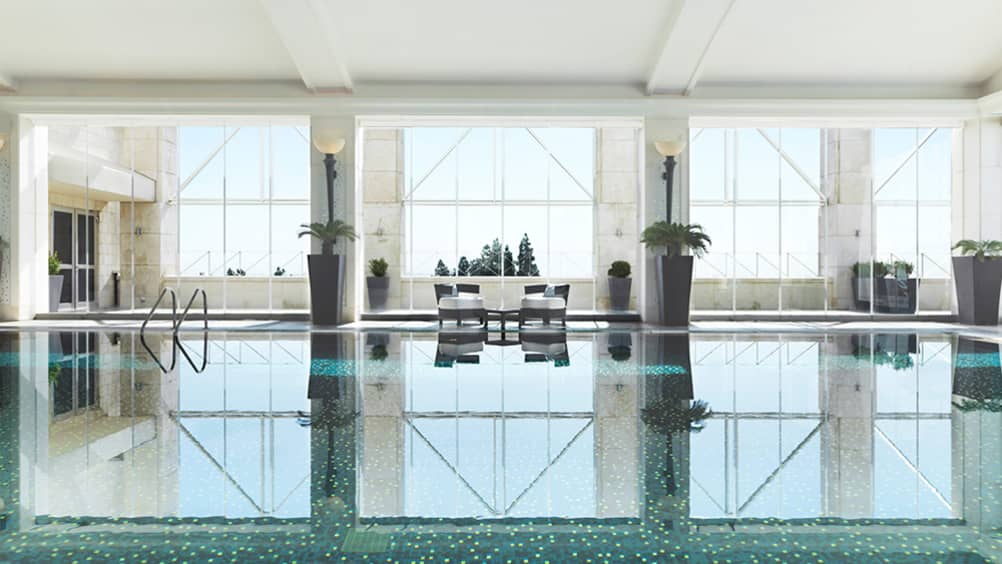 Photography courtesy Four Seasons Hotels and Resorts
No visit to Jordan is complete without full immersion in mud from the Dead Sea. At the Spa, try the Ultimate Indulgence Dead Sea mud body wrap. The treatment uses indigenous, curative essences to cleanse and detoxify the skin. Aches and pains from overworked muscles or simple arthritis are also relieved. Follow the wrap with a relaxing aromatherapy massage.
A trip to Petra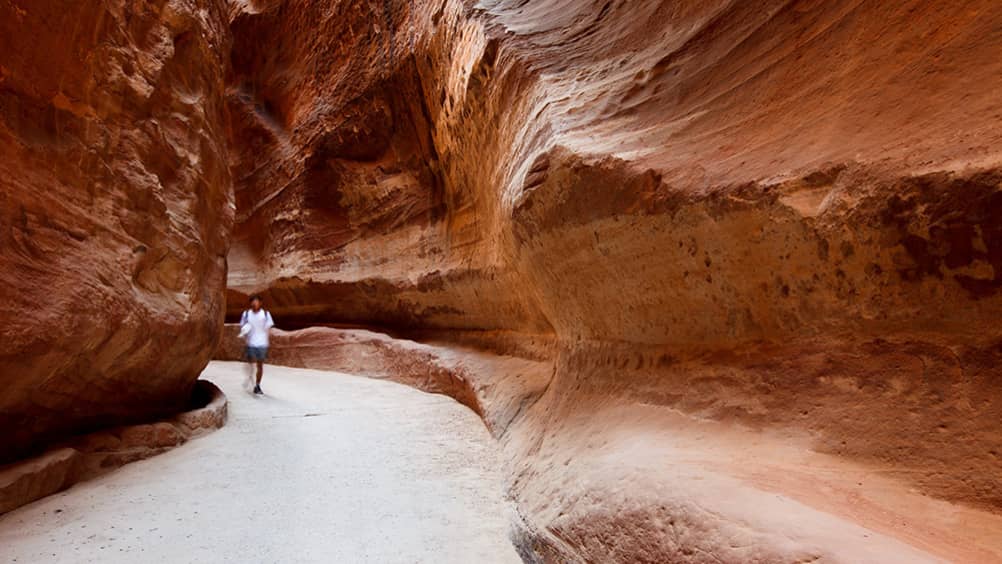 Photography courtesy Jordan Tourism Board
Petra is only four hours from the Hotel, making it the perfect day trip. One of the New7Wonders of the World, the Lost City was half-built and half-carved into rock by the Nabataeans—industrious Arabs who settled there in the fourth century BC—and still stands today. It was once an important meeting point for silk and spice traders travelling between India and China, and Greece and Rome. Enter the city through the Siq, a narrow gorge flanked by soaring cliffs. The most dazzling site is Al-Khazneh, the treasury. According to legend, the carved urn above it contained untold riches but the real treasure is the façade of the building itself.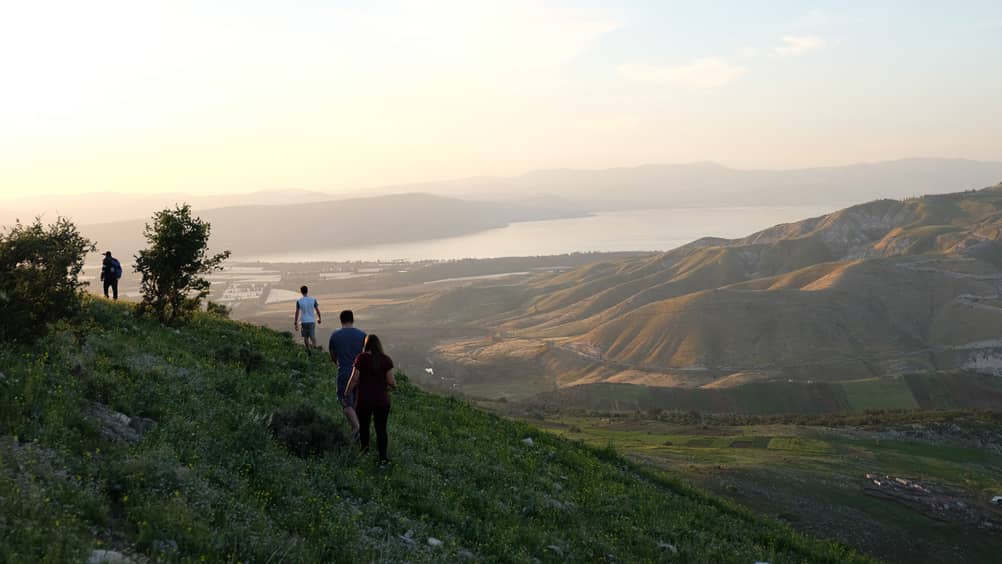 Embark on a voyage of discovery with a series of immersive experiences that reveal Jordan's best-kept secrets – from beekeeping, road biking, and olive harvesting to dining with a local family.
An evening out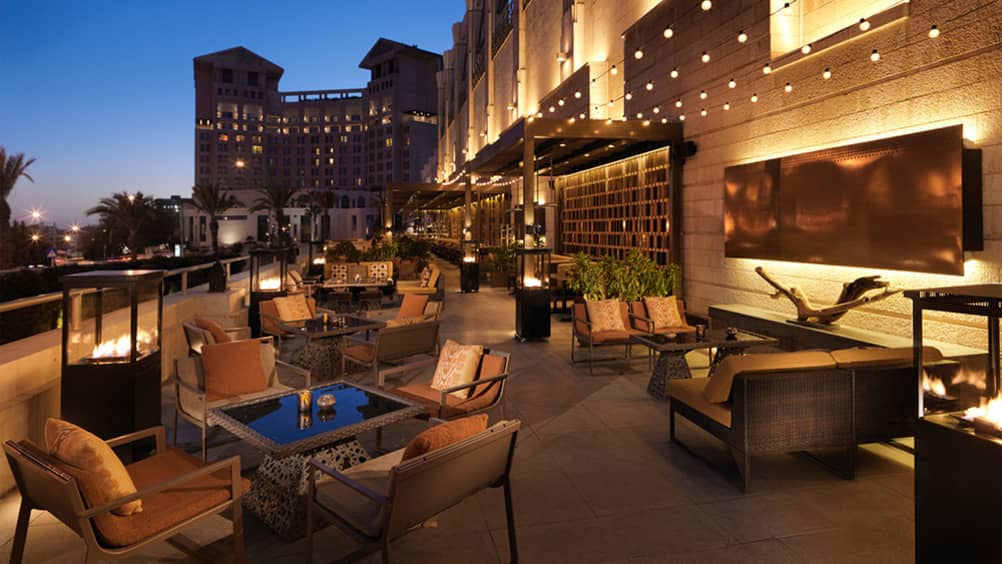 Photography courtesy Four Seasons Hotels and Resorts
After a day of sightseeing, head to La Capitale to enjoy a menu of updated French classics in this traditional brasserie that blends timeless elements with modern, fashionable details and includes Jordan's first farm-to-glass, seasonal bar menu.
Four Seasons Hotel Amman