Destination
Couple's Itinerary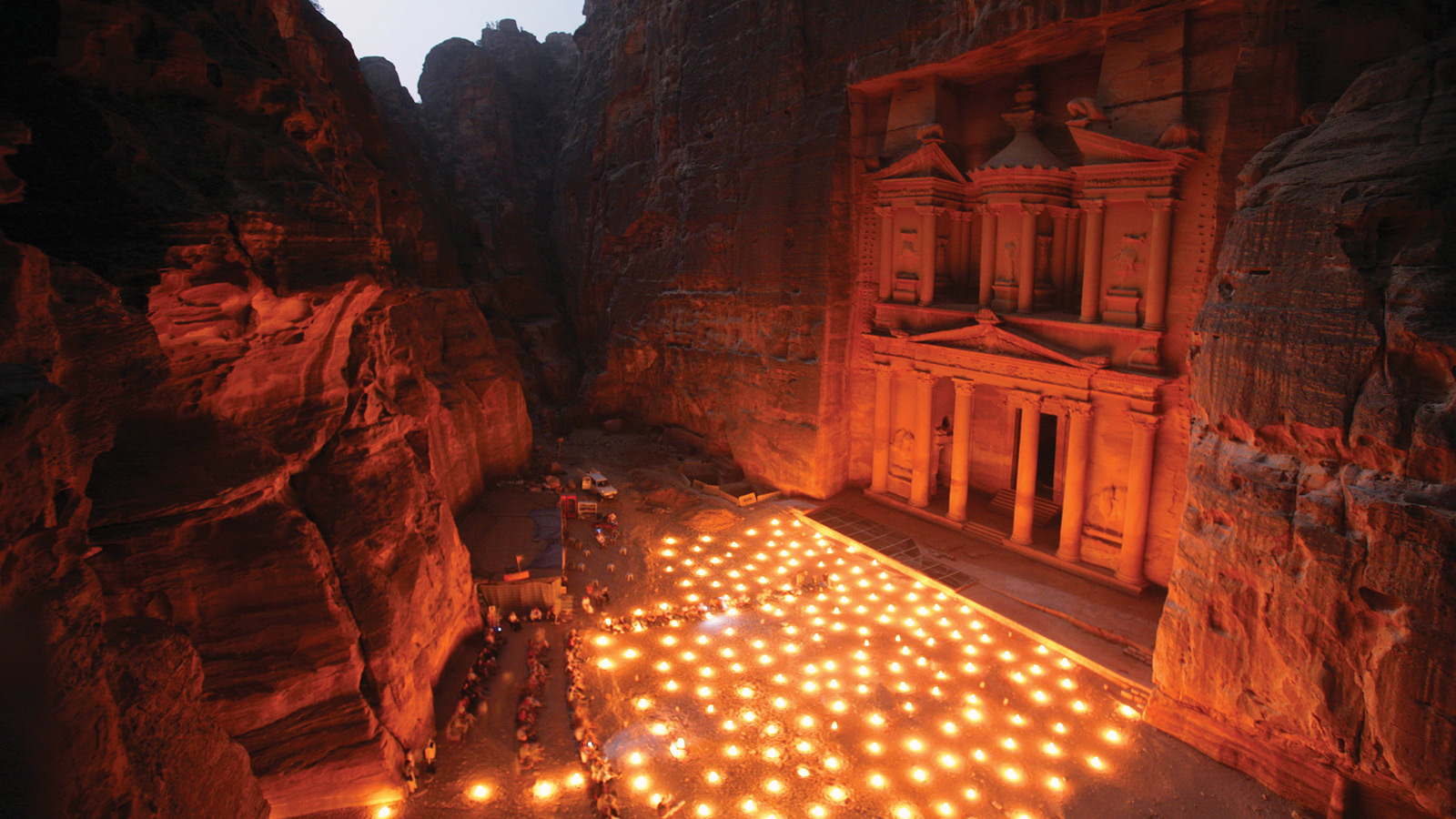 Arrival
Our limousine will pick you up at Queen Alia International Airport, only 30 minutes from the Hotel.

Check in at Four Seasons Hotel Amman and pamper yourself at our luxurious Spa with a Dead Sea Mud Body Wrap or a Dead Sea Salt Scrub then take a dip in our warm indoor pool or enjoy some relaxing time soaking up the sun at our rooftop outdoor pool.
For an authentic brasserie experience, pass by La Capitale for lunch or dinner to enjoy outstanding cuisine at the hands of our Chef de Cuisine, Arthur.
Day 1
Day
Start your romantic vacation at one of the most fascinating places on earth: Petra.

Walk hand-in-hand along the Siq to Petra's amazing and elaborate Treasury.
Evening
Complete your Petra experience in the most romantic way – seeing it at night, lit with more than 1,500 candles.
Day 2
Day
After Petra, head to the vast wilderness of Wadi Rum, where you can set up camp under the desert sky.
Evening
Let your guide prepare dinner for you while you cuddle by a campfire under the stars.
Day 3
Day
Stop at the Dead Sea, the lowest point on earth, for one of the most remarkable sunsets you will ever see.

Float in the giant salt lake without any effort at all – lie back, relax and just enjoy it.

Slather each other with Dead Sea mud to leave your skin feeling smooth and soft.
Evening
Wrap up your day with the ultimate Spa experience for two, including a couple's massage.
Day 4
Spend your last day in Amman learning something new together: Take an authentic Jordanian cooking class at Beit Sitti.
Back at the Hotel, enjoy a cocktail or two at SIRR.