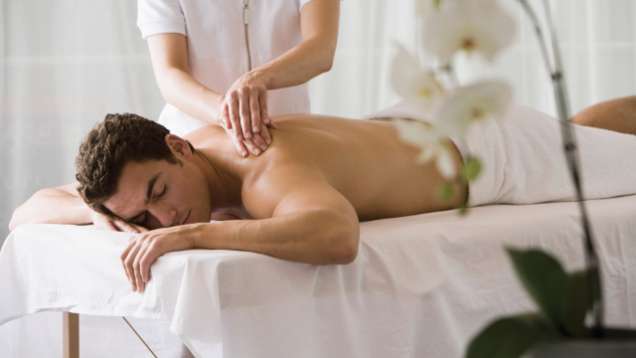 Waves Massage
Performed lying face up on cushions of warm water, our pioneering full body therapy will lull you into a complete state of tranquillity and leave your spirit floating.
60 - 90 Minutes
1,255 - 1,645
Call 2 03581 8202
Pharaonic Massage
This refreshingly firm massage uses aromatic poultices filled with fresh chamomile and mint.
Thai
Similar to assisted yoga, this oil-free massage adjusts and realigns the body using a series of stretches and pressure point techniques.
Aroma
This gentle massage uses the healing power of plant-derived essential oils to relax and refresh you.
Classic
Inspired by Swedish massage techniques, this massage soothes sore muscles, relieves fatigue and improves circulation, leaving you feeling totally relaxed.
Sport and fitness
The strong, deep pressure and cross-kneading techniques of this massage relieve chronic tension, relaxing strained muscles.
Indian head massage
This is a traditional massage for the head, face and neck using coconut oil.
The spirit of four hands
This is the ultimate in pampering, with two massage therapists performing your treatment in perfect harmony.
Balinese
This massage renews, strengthens and heals the body, using skin rolling and long, kneading strokes.
Head, neck and back
This massage creates a sense of release and well-being – perfect after a long flight.
Foot massage
A natural healing art that stimulates all of the body's organs. Available for feet only or feet and hands.
Note: Prices and treatments are subject to change without notice. Prices are subject to a 12% service charge and applicable taxes.