My Four Seasons
WATCHING THE WORLD GO BY, ALEX STYLE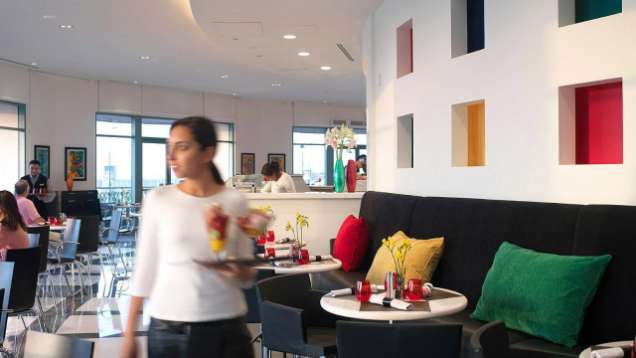 Fresca Café and Gelateria is a modern version of the cafés made popular by the Egyptians and Europeans who for centuries have gathered each winter in this city on the shores of the Mediterranean.
Located on the ground floor of Four Seasons Hotel Alexandria at San Stefano on The Corniche, the café's namesake is the thin round biscuit sold by local beach vendors. The bright setting with casual café tables looking out to the sea offers light Italian fare and pastries made in house, including frescas and homemade gelato.
Pastries and chocolates from the display case are available for takeaway, and custom-made cakes may be ordered.