Meetings & Events
Conference Planning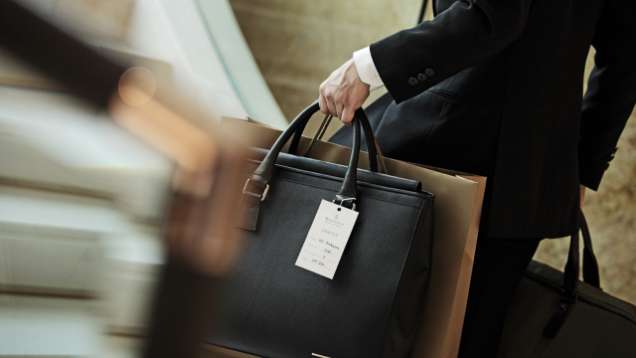 Technical assistance
An on-site technician is available to service your conferencing needs. State-of-the-art audiovisual equipment includes:
Overhead projectors, LCD colour display panel and slide projectors

Built-in screens and drape kits

Lecterns with light and sound control

Video cameras, video projectors and video players

Microphones, mixers and amplifiers

Video conferencing and webcasting capabilities

Audio cassette players, CD players, reel-to-reel players

IT lines

Personal computers and peripherals, laser pointers, speaker timer

Wired and wireless Internet access in meeting rooms
Music and entertainment
Our conference service managers will be happy to assist with setting up any type of music or entertainment for your event.
Receiving and maintenance
The Hotel features a full-service shipping and receiving office. All packages should be sent to the attention of a group's name and its conference service manager. Packages will be stored in a separate conference storage area. Limited space is available for the storage of large items. Please time shipping to the date of your arrival.
Receiving dock
Please contact the receiving department or your conference service manager to schedule a time for delivery of oversized packages or environmentally sensitive equipment.
Post-conference shipping
Shipping of post-conference materials may be coordinated through your conference service manager.
Maintenance
The engineering department is available 24 hours a day for general assistance with lighting, room temperature control and minor repairs.
Welcome amenities and VIP gifts
Special arrangements can be made for clients to purchase welcome amenities for their VIP guests, such as fruit and mineral water, fresh flowers or champagne and strawberries. Gift certificates are also available.
The mysteries of an ancient city meet the polish and technology of the 21st century in a prestigious setting ideal for gatherings of all sizes – whether it's a week-long conference or an exotically-themed dinner party.
Quick Reference
Time zone
GMT +2 hours, Eastern European Time, GMT +3 hours, Eastern European Summer Time
Language(s) spoken
Arabic is the official language; English and French are also widely spoken.

Electrical System
220 – 240 volts AC. Adapters are available; please request through the Concierge.

Shopping hours
11:00 am to 11:00 pm every day.
(Closed Friday between 12:00 noon and 1:30 pm for prayer.)
Some supermarkets are open 24 hours daily.

Working hours
General working hours are 9:00 am to 6:00 pm. The private sector closes Friday and Saturday; government offices close Thursday and Friday.