My Four Seasons
Explore Al Maryah Island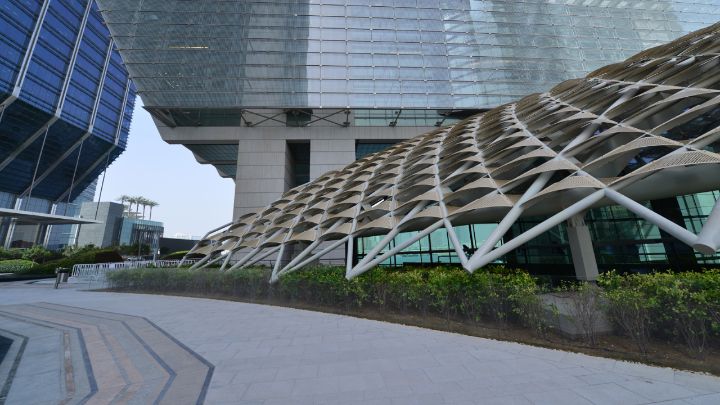 A 114-hectare (282-acre) mixed-use community – and Abu Dhabi's new downtown commercial district – Al Maryah Island offers the ultimate luxury lifestyle, with high-end residences and hotels, premium shopping and dining, world-class healthcare and a stunning 5.4-kilometre (3.4-mile) waterfront promenade. The island also plays host to some of the city's most exciting and culturally relevant events for families, residents and visitors.
A network of climate-controlled, retail-lined passageways connects Four Seasons to the entire Al Maryah Island community:
Adjacent to Four Seasons, Abu Dhabi Global Market (ADGM) Square is the heart of Abu Dhabi's new international financial centre. ADGM Square is home to wide-ranging international companies, including ADGM, Accenture, Al Tamimi, Clifford Chance, Deloitte, Dolphin Energy, First Gulf Bank, JP Morgan, Mubadala Petroleum and Societé General.
ADGM Square includes The Galleria, the capital's luxury shopping and dining destination and the city's most high-end luxury shopping centre. Right next to Four Seasons, The Galleria features over 100 stores and 25 restaurants and cafés. Brands include Cartier, Dior, Gucci, Louis Vuitton, Prada, and Van Cleef & Arpels – making it a natural destination for Four Seasons guests.
Al Maryah Island is also home to the world-class healthcare facility Cleveland Clinic Abu Dhabi, a multi-specialty 364-bed hospital (expandable to 490 beds). Four Seasons provides convenient luxury hotel accommodations for the hospital's patients and their families.
The infrastructure on Al Maryah Island features a unique, multi-tiered road network, creating a functional, attractive and pedestrian-friendly environment. Eventually 13 bridges will connect to neighbouring islands – seamlessly weaving Al Maryah Island into the urban fabric of Abu Dhabi.