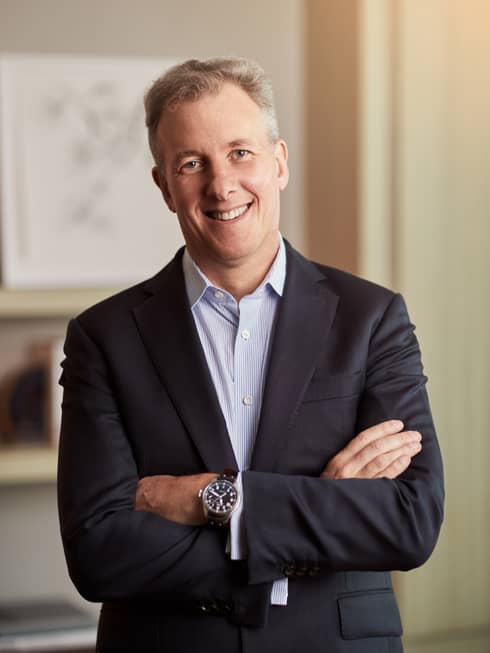 President, Global Business Development and Portfolio Management
"The reputation Four Seasons has earned in this industry is unmatched. The culture that Mr. Sharp created anchors this organisation in a way that is very apparent to guests, business partners and competitors alike and is a point of differentiation that can't be replicated."
Bart Carnahan oversees global business development and portfolio management, working collaboratively with teams around the world to advance Four Seasons position as the partner of choice for luxury hotel and residential projects. With more than 30 years of experience in the international lodging and hospitality industry, Bart is responsible for bringing people and capital together to support the company's growth objectives and ensure Four Seasons is well represented in the world's most important and desirable destinations.
Under Bart's leadership, Four Seasons continues to leverage its single luxury brand to grow its global portfolio through a combination of new builds, strategic conversions, and adaptive reuses of historic buildings, all while maintaining its focus on custom-designed properties that are purpose-built for each owner and each market. This includes Four Seasons growing portfolio of residential developments and standalone residential projects, as the company continues to build on its well-established leadership position in the branded residential space.
"Our singular focus on luxury hospitality gives Four Seasons considerable market advantage. Delivering an unrivalled level of quality and customised service in our hotels helps us maintain and strengthen our position as RevPAR leaders."
Extending the company's well-established leadership and expertise in branded residential, building on relationships with existing hotel owners and connecting Four Seasons with new development partners are key priorities for Bart and the global development team.
"The nature of our business necessitates long-term relationships based on collaboration, trust and respect. For me, a good deal or resolution as it relates to ongoing business concerns are never defined by one party or another proclaiming victory. Rather, it's about achieving a balanced and mutually beneficial outcome."
CAREER HIGHLIGHTS

At Four Seasons: Joined Four Seasons in in 2015.
Previously: Bart spent nine years with Starwood Hotels & Resorts Worldwide as Senior Vice President Acquisitions & Development, EAME, responsible for Starwood's growth strategy throughout Europe, Africa and the Middle East, for all of Starwood's nine brands.
Prior to Starwood, Bart spent 18 years with Marriott International in various roles, including his last position as SVP Development and 3 years with Horwath Consulting.
Education: Bart holds a Bachelor of Business Administration from the University of New Hampshire's Whittemore School of Business and Economics, with a focus on Hotel and Restaurant Management and International Finance.
PERSONAL INSIGHTS
A lover of great food and wine: Bart contemplated turning his passion for food and beverage into a career as a chef, but his interest in international finance and the corporate side of hotel management prevailed.
On the run: An avid runner and cyclist, Bart always takes an early morning run or ride in every destination he visits as a way of quietly exploring new areas and carving out time to One of his most memorable runs was in Indonesia at Borobudur, a Buddhist temple that's a UNESCO World Heritage Site - a magical place that he still remembers vividly, years later.
Off the beaten path: In his downtime, Bart can be found spending time with his family on their working farm in South Africa.