Stay Longer and Save Up to 20%
Enjoy exclusive savings during your stay.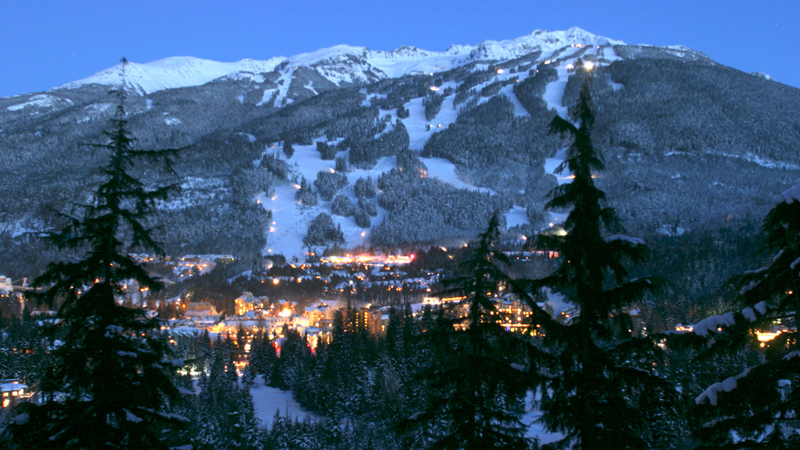 Annual Calendar of Events
MARCH
Made in Whistler Artisan Market: Enjoy one-of-a-kind items as you explore and sample featured products at the market. Happens every Saturday from 3:00 pm to 7:00 pm.
Fire and Ice Show: Whistler's best skiers and riders demonstrate thrilling jumps and tricks through blazing fire rings! Grab your family and friends for this free live event happening every Sunday at 6:30 pm!
Whistler Presents: Family Après: Celebrate the winter season with this free family event at Whistler Olympic Plaza every Monday and Wednesday from 4:30 pm to 6:30pm. A variety of entertainment and activities each week.
Kokanee Valley Race Series: This event is held on Thursdays throughout the season and is open to skiers, telemarkers and snowboarders of all skill and experience levels. Race location and discipline vary every race.
King of the Rail presented by Showcase, March 1 & 8: Check out this event for some rail jam contests, prizes and great fun!
Performance Series: Robin Hood by DuffleBag Theatre, March 1: Come participate in a fun and interactive journey through the classic tale of Robin Hood at Millennium Place at 4:30 pm.
Winemaker Après Series, March 12: Features British Columbia's best wine paired with locally inspired dishes atop Whistler Mountain at Steeps Grill and Wine Bar.
Showcase Showdown, March 14-15: You won`t want to miss this 17th annual longest running Canadian Snowboard two day competition!
Performance Series: Le Vent du Nord, March 15: Celebrate this award-winning unique progressive folk band at Millennium Place 8:00 pm.
BC Bobsleigh & Skeleton Provincial Championships, March 15-16: This two day race provides competitive entertainment as BC athletes showcase their talents! Spectators are welcome!
TEDActive 2014, March 17-21: Join Whistler to be part of the `The Next Chapter` which is aimed to understand the significant changes that have developed over the last 30 years through a series of projects, skill-sharing and amazing talks.
Canadian Alpine Championships, March 19-26: Come out and watch one of the greatest winter competitions as provincial and club level athletes compete from all over the world.
Park Rider Sessions, March 23: Check out this fun ski and snowboard competition event!
Performance Series: Music at Whistler, March 29: Join in the celebration of music through an evening of popular classical music and film excerpts!
The Woppet Cross-Country Ski Event, March 30: Finish off the season with this fun event which starts and ends at the Whistler Olympic Park and wraps up with a BBQ.
Ronald McDonald House BC Ski Challenge, March 31-April 1: This two day event is something you will not want to miss! Register as an individual or a team to participate in a fun, recreational event in support of BC children!
APRIL
Winemaker Après Series, April 3: Features British Columbia's best wine paired with locally inspired dishes atop Whistler Mountain at Steeps Grill and Wine Bar.
Whistler Cup, April 4-6: One of the largest and most important international ski races celebrates its 22nd year for athletes ages 11-14.
Nintendo Family Mountain Adventure, April 5: Bring your family to ski and ride together through the Family Certified Wonder Route with a series of activities and treats along the way!
Performance Series: Del Barber, April 5: Celebrate one of Canada's growing country artists as he captivates your soul! Millennium place 8:00pm.
Mum's Mountain Classic, April 9: Calling all Mums and Grandmums! You will not want to miss this themed event (Theme: Fairies, Pixies and Elves!) which includes food, festivities and all day skiing or snowboarding
World Ski & Snowboard Festival, April 11-20: This event showcases the latest progressions in the skiing and snowboarding world! Come see the series of free outdoor concerts along with an action packed weekend full of mountain events!
Spring Fling, April 18: Enjoy an evening of exploring the finest art galleries and say goodbye to winter pieces while welcoming spring collections.
Easter Monday, April 21: Statutory holiday in BC
Silk Scarf Painting, April 26: Explore the art of silk painting as you experiment with different paints, dyes and colour mixing. All levels welcome.
Film Screening: North of the Sun, April 30: Enjoy this documentary about adventure as two Norwegian boys spend a winter exploring some of the world's finest surfing waves. Millennium Place at 7:00 pm.
MAY
GO fest, Whistler's Great Outdoors Festival, May 16-19: Celebrate Whistler's great outdoors this spring with four days of adventures over the Victoria Day Long weekend!
2014 All British Whistler Run Car Show, May 18: Visit the cars at Whistler Olympic Plaza.
Victoria Day, May 19: Celebrate the long weekend with outdoor activities, events and entertainment!
Performance Series: Pete the Cat, May 25: Get ready to sing, laugh and have a great time as Eric Litwin brings his children's books to life on stage at Millennium place at 4:30 pm.
Film Screening: InRealLife, May 28: This documentary attempts to discover the issues that the internet is causing for the children of this generation as technology begins to dominate their lives. Millennium Place 7:00pm.
every WOMAN, May 30-Jun 1: Calling all women! Join this uplifting and fun event by participating in your choice of over 60 workshops including Zumba, African dance, Fitness, Hiking, Spin Yoga and much more. Sign up today!
JUNE
The North Face Whistler Half Marathon, June 7: Run or watch! This 21.1 kilometre course takes runners through the beautiful valley, trails and main village.
Tough Mudder, June 21-22: This challenging event is a 10-12 mile obstacle race which includes military style challenges along the way while raising money for the Wounded Warrior Project. Sign up with a team or register as a spectator for a day of entertainment!
BC Bike Race, June 28-July 5: Tour beautiful British Columbia's West Coast through the trails, towns and valley. Sign up to complete or join as a spectator to cheer on your favourite racer!
Four Seasons Whistler's Summer of Celebration 10 Year Anniversary, June 28-August 31

JULY
Canada Day, July 1: Statutory holiday in BC
Brass Quintet Concerts with The Vancouver Symphony Orchestra, July 1-5: Be a part of the musical festivities that will take part as The Vancouver Symphony Orchestra is in town performing outdoor concerts in Whistler Olympic Plaza as well as six chamber concerts in Whistler Village.
Whistler Children's Festival, July 12-13: This two day event is filled with activities for your young ones! Art workshops, music, acrobats, theatre, dance and a day full of fun is something you and your family will not want to miss! The festival offers workshops for children and families and will be held in the Whistler Olympic Plaza.
Pemberton Music Festival, July 18-20: Grab your tickets for an awesome time of contemporary music features including rock, indie, hip hop and more.
Subaru IRONMAN Canada, July 27: Whistler is hosting one of the toughest triathlons through a series of challenging outdoor terrains, mountains and lakes.
Wanderlust Whistler, July 31-August 4: Celebrate wellness, yoga and music with the second annual Wanderlust Festival in Canada. This event is filled with fun and entertainment as some of the top yoga teachers, musical acts, DJs, speakers, chefs and winemakers come together for this five day event!

AUGUST
Bull's-Eye Canadian National BBQ Championships, August 1-3: Bring your friends, family and your appetite for this event as BBQ champions compete for different championship titles. Enjoy music, prizes and of course samples from the various BBQ categories.
BC Day, August 4: Statutory holiday in BC
Crankworx Freeride Mountain Bike Festival, August 8-17: This event you won`t want to miss! Includes free music, entertainment, pro riding demonstrations and a huge outdoor expo featuring thrilling downhill biking.
SEPTEMBER
Labour Day, September 1: Statutory holiday in BC
RBC GranFondo Whistler, September 6: Ride or watch this epic 122km bike route from Vancouver to Whistler along the Sea to Sky Highway. All levels are welcome.
Salomon Meet your Maker, September 7: This event takes participants through a 50 mile distance through Whistler's famous trails. Race solo, with a team or come cheer the racers on!
Whistler Village Beer Festival, September 11-14: This festival is aimed at celebrating the diverse and talented Canadian craft brewing industry! Festivities take place in the heart of Whistler Village and include tastings, special dinners and beer pairings.
OCTOBER
Turkey Sale and Whistler Mountain Ski & Board Swap, October 10-13: Shop for your favourite ski and snowboard brands with this ultimate Turkey Sale starting at noon on Friday, Oct 10. Also check out the pre-owned equipment, clothing and accessory sale under the big tent at the base of Blackcomb Mountain!

Thanksgiving Day, October 13: Statutory holiday in BC
Whistler 50 Relay and Ultra Marathon, October 18: This race is a team effort as they race through 50 miles of terrain centered around Whistler Village and its surrounding trails. Includes pre-race gatherings and post-race parties for an active and social day.

NOVEMBER
Cornucopia Food and Wine Festival, November 6-16: This fun fall festival celebrates some of the best food and wine from Whistler and beyond!
Remembrance Day, November 11: Statutory holiday in BC
DECEMBER

Whistler Film Festival, December 3-7: This popular attraction is celebrating their 14th edition of leading festivities which features innovative and original films from around the world.
Whistler Presents: New Year's Eve Celebrations, December 31: An evening of family entertainment and celebration such as the Youth Dance, Kid's Countdown, fireworks and more!
Christmas Day, December 25: Statutory holiday in BC
The Valley Trail connects all of Whistler's neighbourhoods, lakes and parks with a paved, accessible and scenic path that's perfect for biking, jogging, rollerblading, walking and sightseeing.

Learn More About Whistler
Quick Reference
Time zone
GMT -8 hours
Pacific Standard Time
Language(s) spoken
English
Electrical system
Local voltage is 110 to 120 volts AC. Adapters available; please request through the Concierge.

Shopping hours
Hours of operation vary by store and range from 8:00 am to 10:00 pm. Please see the Concierge for details