Discover the path to a healthier lifestyle with a variety of wellness services available at Four Seasons Hotel Westlake Village.
With programs to achieve optimal wellbeing, our team of experts in the fields of nutrition, fitness and life strategies will help you customize a program that suits your personal goals and interests. Eastern and Western medical treatments at California Health & Longevity Institute, Inc. offer a preventive and proactive approach to wellbeing.
| | |
| --- | --- |
| 132 | Total number of healthy recipes in The Wellness Kitchen cookbook |
| 34 | Group fitness classes available each week |
| 6 | oz. of red wine recommended each day to help prevent heart disease |
| 500 | Approximate calories burned in one spin class |
| 14 | dermatological treatments |
| 50 | fresh fruits, vegetables and herbs grown on property |
Be Well, Stay Well
With customized wellness programs and services designed to improve overall health and wellbeing, your personal journey to better health begins here.
Healthy Cooking
Step into the Wellness Kitchen for a fun and informative culinary adventure. Led by a Registered Dietitian-Chef, a variety of interactive healthy cooking classes, demonstrations and special dining events offer practical strategies for preparing and enjoying simple yet fabulous meals that can improve health and increase longevity.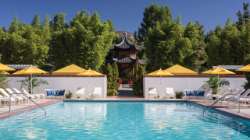 SPA & FITNESS MEMBERSHIPS
Our 12-month spa and fitness membership provides opportunities for improved health and sustainable, long-term lifestyle change for local guests. For an enhanced experience, our Premier Membership offers exclusive privileges.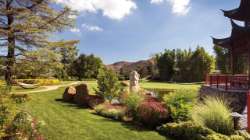 Wellness for Groups
As an artist begins with a blank canvas, a customised program can be designed for your organisation that will have lasting memories well after your health and wellness retreat. All programs include menus designed by our Wellness Kitchen™ to complement your program's architecture as guests will learn to prepare and enjoy vegetarian and flexitarian meals.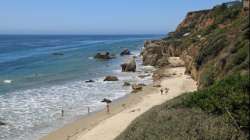 Incentive Travel
When you're looking for an innovative way to reward your top performers, look to Four Seasons Westlake. Our beautiful surroundings, indulgent spa services and individual focus provide a way to take a break from the fast pace and gain inner balance. For more information, please call +1 (818) 575-1422.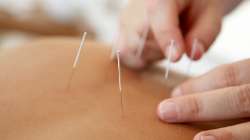 Alternative Medicine
Our complementary and alternative medicine specialists offer holistic Eastern therapies such as Medical Hypnotherapy, Acupuncture and Energy Healing.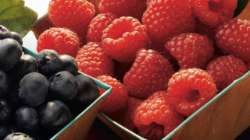 Nutrition
Our Registered Dietitians are certified, experienced professionals who are committed to helping you develop a new perspective on eating well. Learn about one-on-one consultations, healthy cooking classes, packages and more.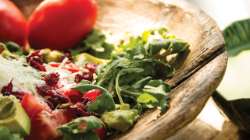 Wellness Kitchen Cookbook
Bring home a taste of the Wellness Kitchen with our cookbook, featuring exclusive recipes and meal plans from Director of Nutrition, Paulette Lambert, R.D., CDE.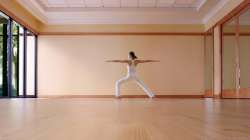 Daily Exercise Classes
View our calendar of daily group exercise classes, complimentary for hotel guests and members.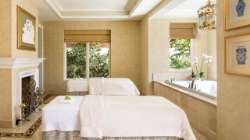 Spa and Salon
Experience the world's largest Four Seasons spa and step into an oasis of tranquility with a full menu of treatments available.
Fitness Centre
Our Fitness Centre, located on the garden level, looks out to the Waterfall Lawn and offers one of the most comprehensive workout experiences of any luxury hotel in and around Los Angeles.