My Four Seasons
Spicy, with a Dash of History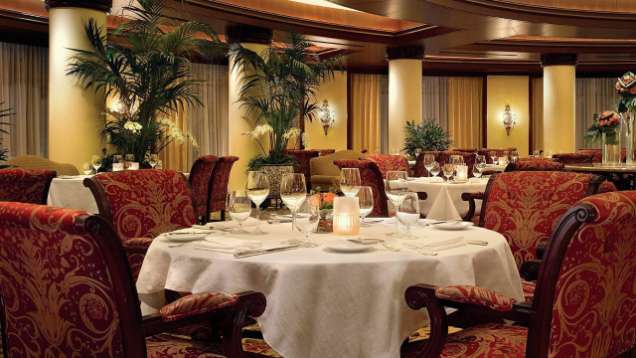 The line between after dinner-drink and dessert is blurring, especially where clear spirits are concerned. Cocktail enthusiasts can now indulge in everything from pineapple tequila to cappuccino-infused rum to cupcake vodka (no word yet on whether sprinkles are the de rigueur garnish).


In a world of syrupy sweet pours, it's refreshing to hear news of places where savoury and classic still rule. The Bloody Mary Bar at Hampton's at Four Seasons Hotel Westlake Village is one such institution. During Jazz Brunch on Sundays, our Bloody Mary experts opens a workshop of sorts, where diners can craft the perfect tomato-based beverage from an exhaustive array of ingredients.


Who invented the Bloody Mary, and why is it still so popular in a landscape where bar menus are as fickle as the patrons themselves? More importantly, why the violent-sounding name? The answers are scarce, but the guesses varied and colourful.


Fernand Petiot is often credited as the Bloody Mary's inventor, an American bartender who perfected the recipe while working in Paris. A fellow expat and bar regular told Petiot the drink reminded him of a girl named Mary who used to hang out at the Bucket of Blood Club in Chicago, hence the name.


Others believe the drink is named after Mary Tudor of England, daughter of Henry VII and infamous for the brutal murder of hundreds in the name of Catholicism. Though this bit of history certainly explains the name of the drink, the former queen's connection to cocktail culture remains unknown.


A final contender for Bloody Mary originator is George Jessel, a New York-born entertainer and comedian who was spotted drinking the beverage in gossip columns during the last 1930s. Years later, he would do a campaign for Smirnoff in which he claimed to have invented the drink. His nickname – "Toastmaster General of the United States" – certainly lends support to that credo.


Variations on the Bloody Mary are many and usually involve substituting a different alcohol for the vodka, including the Bloody Maria (made with tequila), the Bloody Scotsman (made with Scotch) and the Bloody Pirate (made with rum).


Garnishes are a big part of Bloody Mary culture, with pickles, celery, olives and lime acting as staples, and everything from shrimp to cheese cubes added to turn the drink into a makeshift meal.

More Four Seasons Stories