YOUR PERSONALIZED WELLNESS JOURNEY
California Health & Longevity Institute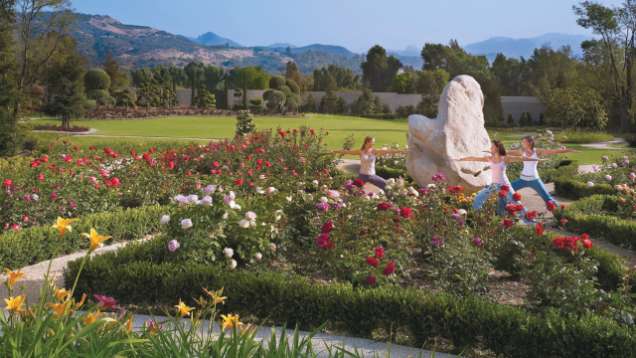 With customized programs and services designed to improve overall health and well-being, your personal journey to better health begins here.
Located on site at Four Seasons Hotel Westlake Village, California Health & Longevity Institute offers a variety of services and programs in the disciplines of nutrition, fitness, life balance and spa, as well as both Eastern and Western medicine. Plan your own personal wellness retreat that's customized to address your specific health goals and interests.
Below are some examples of ways to incorporate wellness into your stay at Four Seasons Hotel Westlake Village. Guests are encouraged to view the full menu of services available.
Our Guest Services team is always happy to assist with reservations, recommendations and more information.
Kick-start your personal training goals by booking a one-on-one session with one of our exercise specialists.
Know your numbers by completing fitness assessments, including VO2, resting metabolic rate and the BODPOD body composition analysis.
Learn healthy, delicious recipes and practical cooking tips from our Registered Dietitian with a hands-on cooking class in the Wellness Kitchen.

Start your own journey with "The Quest," the most intensive personalized package available at the Institute, including nutrition plans, fitness coaching and assessments to gauge progress.
Put your Best Face Forward