Dining
Events and Promotions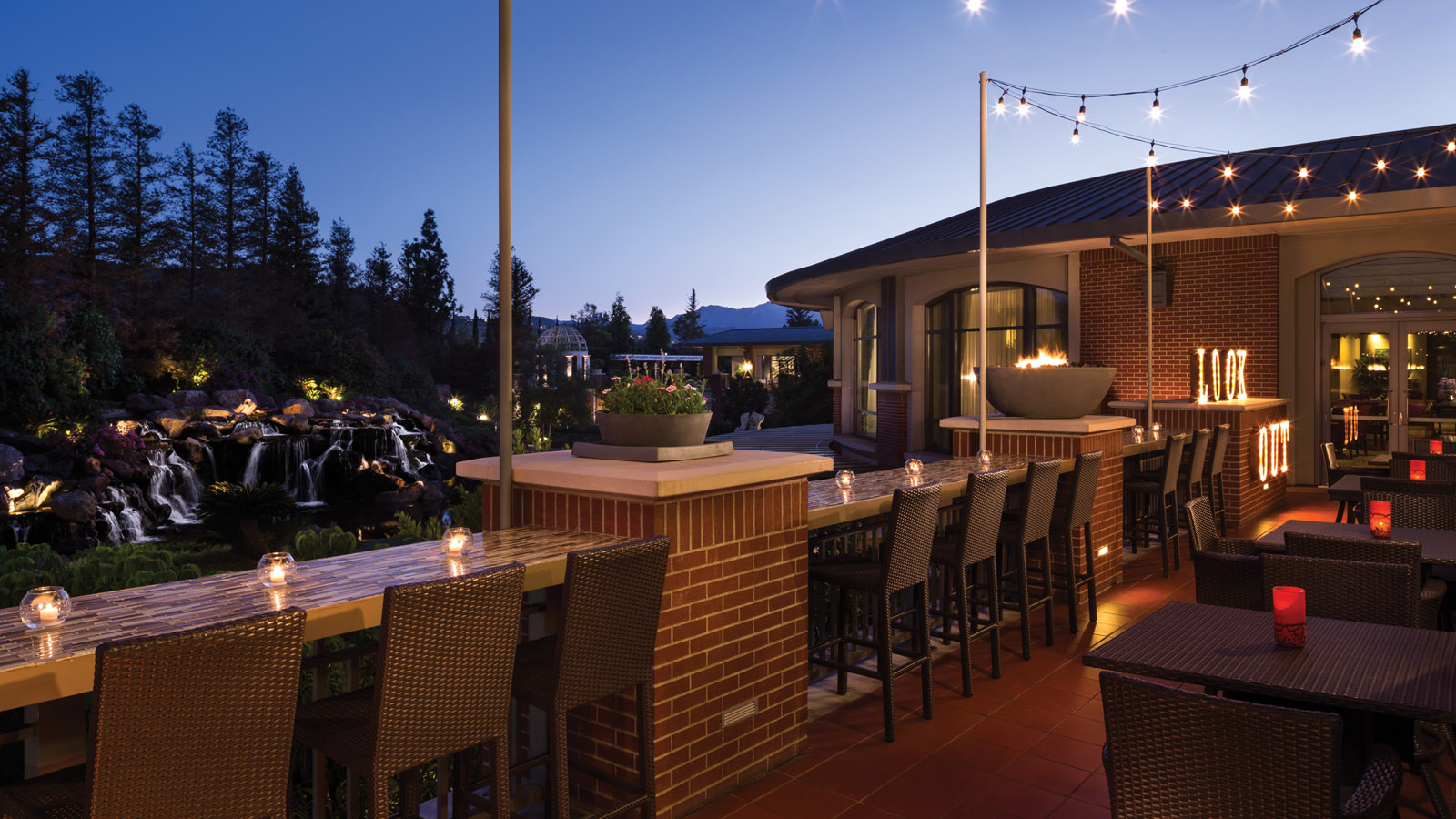 Easter Sunday Activities

Sunday, April 16, 2017

Meet & Greet with the Easter Bunny | 9:00am
Hotel and brunch guests are invited to take individual and family photos with the Easter Bunny.

Magic Show | 9:00am to 12:00 pm
Experience the magic of the holiday with a very special magic show from award-winning magician, Joel Ward.

Easter Brunch & Live Music | 10:00 am to 2:00 pm
This annual tradition at Four Seasons Hotel Westlake Village features a decadent Easter brunch with seasonal and homemade brunch dishes in an idyllic setting right in front of our gorgeous Waterfall Lawn. Highlights include a Carving Station, Brunch Classics, Seafood and Sushi, and Artisanal Dishes. A Kids' Station will also be available. To finish, Pastry Chef Patrick Fahy has created a Dessert Bar for guests to indulge in. In addition to this incredible brunch, we will have live music playing classic tunes.

Easter Egg Hunt | 10:15 am
Hotel and brunch guests are invited to participate in this fun-filled annual tradition on the Waterfall Lawn—hosted by the Easter Bunny! Treat-filled eggs will be hidden throughout the lawn, waiting for children to uncover the surprise inside. Complimentary coffee and hot chocolate will be offered to all participants. The Egg Hunt begins at 10:15 am.

For more information or to make a reservation please call (818) 575-3000.
Interactive cooking classes


11:30 am | USD 95 per person

Experienced and novice cooks are welcome to join us for a hands-on cooking class that puts a new spin on daily cooking with health conscious techniques. Recipes use locally grown and fresh ingredients to create exciting and trendy meals. Buffet lunch to follow.

Sunday, March 19 | Nice and Spice

Sunday, April 2 l Power to Plants
Sunday, April 30 l Modern Baking
Sunday, May 14 l Cooking with Mom
Sunday, June 4 l Chef Skills 101

Saturday, June 17 l Beer & BBQ
Friday Night Bites

6:30 PM | USD 75 per person

Start your weekend off right. Learn how to turn the simplest of foods into healthy delectable meals in a lively demonstration class. Plated dinner and wine to follow in the communal Feel Good dining room.

Friday, April 14 l Dock to Dine

Friday, May 26 l Tasty Thai
Friday, June 9 l Tasty Bowls
Comedy Uncorked

SECOND AND FOURTH SATURDAY OF EVERY MONTH | 9:30 PM | USD 20 per person + 1 drink minimum

Join us for an evening of sharp wits and smooth wines during a special stand-up comedy event at The Tasting Room. Sit back and laugh as we present a line-up of national touring comedians paired with our versatile menu of award-winning wines and light bites. To reserve, please call (818) 575-3119, as space is limited. Open to guests age 21 and older.

Saturday, March 25

Headliner: Nick Guerra (Winner of NBC Stand-Up , Last Comic Standing)
Feature: Sean Halpin (Tours for US Troops)
Host: James Frey
Paint and Wine at The Tasting Room

The Tasting Room | Every Sunday at 4:00pm | USD 40 per person

Even the most novice artists can create masterpieces with the guidance of experienced painting teacher, Gail Dadoune, in a class at The Tasting Room each Sunday! Cost includes the lesson and a glass of wine. Must be 21 or older to participate.
Gelato Happy Hour at Stir

Stir | Saturday & Sunday | 4:00pm – 5:00pm

Make your weekend that much sweeter at Stir with our buy-one-get-one complimentary gelato! Our rotating artisanal selections include flavours such as Cookies & Cream, Mint Chocolate Chip, Passion Fruit Sorbet, and much more.
LOVE (Leave Office Very Early) for Wine at The Tasting Room

Fridays from 5:00 pm to 7:00 pm
Sip, swirl and socialize, and show some LOVE (Leave Office Very Early) for wine, as we kick off the weekend in style! Join us at The Tasting Room to enjoy our "wine o'clock" specials, with music and outdoor seating to get your weekend started. Savour and save on small bites and wines by the glass, or belly up to the bar to enjoy one of our signature wine flights. Gather with friends around the communal table, or cuddle up to someone special in one of our cosy banquettes. The cost for this event starts at USD 15.
Note: Reservations are strongly recommended for all holiday dining events as space is limited. Please call +1 (818) 575-3000 for more information and reservations.