Dining
Events and Promotions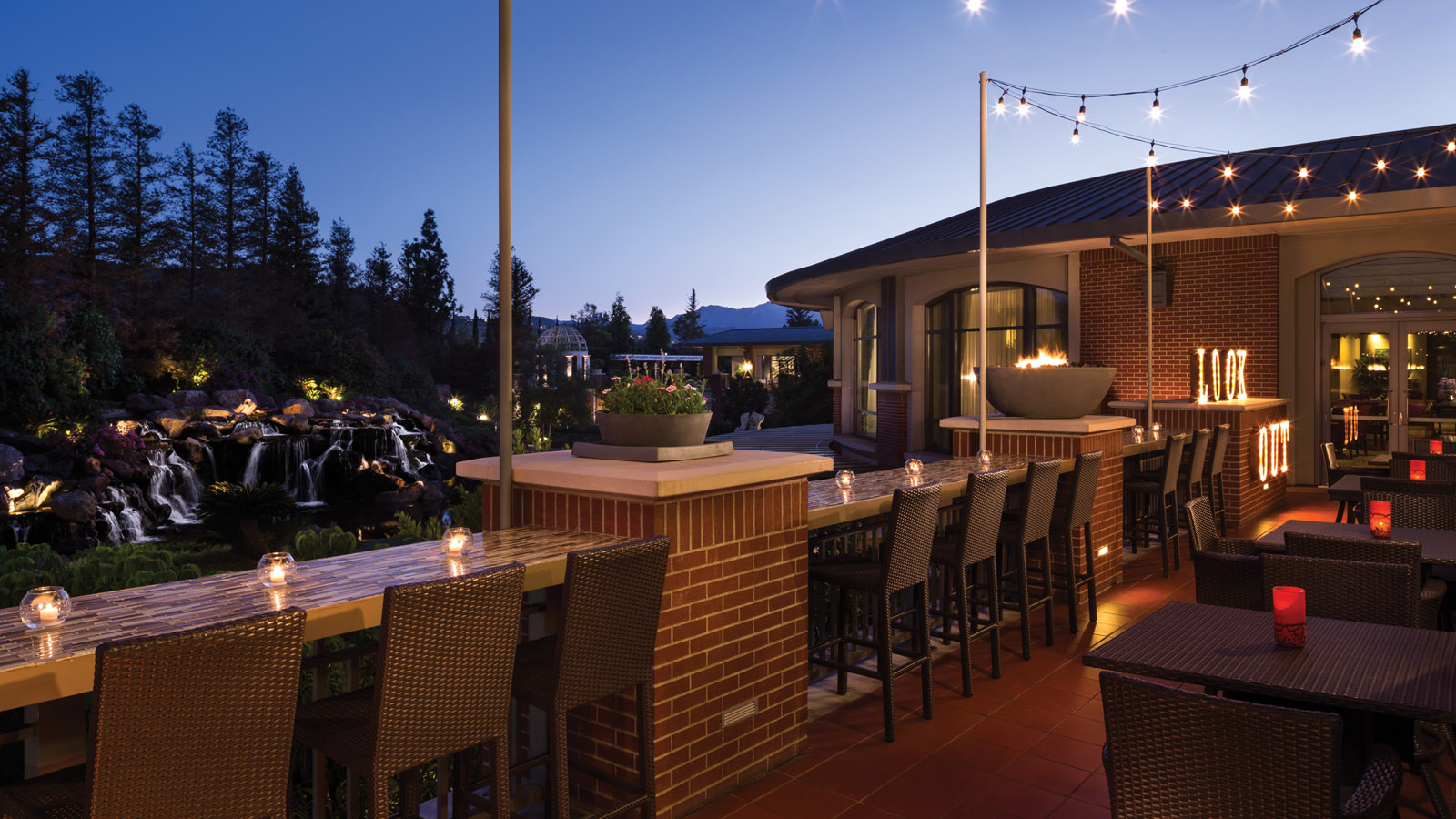 Father's Day Brunch

10:30 am TO 2:00 pm | USD 90 per adult | USD 40 per child


Four Seasons Hotel Westlake Village invites families to enjoy an exclusive Father's Day Brunch at Hampton's overlooking the Hotel's beautiful Waterfall Lawn. Executive Chef, Jose Fernandez has crafted a robust menu that includes breakfast favorites, specialty brunch entrees, salads, fresh seafood, a decadent dessert bar and much more! Live music will also be available for guests to enjoy. For more information or to book your Father's Day Brunch please call (818) 575-3000.
Friday Night Flights

Each Friday May Through July | USD 16 TO 18 PER FLIGHT


Explore the rich and refreshing taste of some of the best tequila, whisky and sake in town at Friday Night Flights in The Tasting Room. Each month sip your way through a unique and specially curated flight of fine liquor while enjoying the warm summer breeze on the patio.

June Flight | Japanese Whisky Flight
July Flight | Sake Flight
Interactive cooking classes


11:30 am | USD 95 per person

Experienced and novice cooks are welcome to join us for a hands-on cooking class that puts a new spin on daily cooking with health conscious techniques. Recipes use locally grown and fresh ingredients to create exciting and trendy meals. Buffet lunch to follow.

Sunday, June 17 l Beer + BBQ
Sunday, July 16 l Grillmasters
Sunday, July 30 l Garden-to-Table
Sunday, August 27 l Superpower Salads
Booze, Bites and Bingo

Saturday, June 3 and 17 | 6:00 PM TO 8:00 PM

The Tasting Room introduces Booze, Bites and Bingo! A fun and interactive game night featuring wine-themed Bingo, locally sourced wines and delicious small plates. Bingo costs USD 20 per person for the first game and a glass of wine. Each additional game will cost USD 5. Prizes will be awarded to each games winner. The evening will conclude with a drawing for a large grand prize. Enter the grand prize drawing based upon how many Bingo games they played. Reservations are encouraged as round one (6:00 pm) will be by reservation only. Additional seats will be available on a first-come, first-serve basis.
Wine and Dine

6:30 pm | USD 65 per person

Cultivate the art of moderation with gourmet small plates and perfect wine pairings. A great social event for date night, special events, or solo. Cost includes dinner, recipe, and wine.

Wednesday, June 21

Wednesday, July 12
Wednesday, August 9
Wednesday, September 20
Al Fresco Picnic

7:00 pm | USD 60 per person
The Wellness Kitchen has partnered with The Tasting Room for an al fresco evening featuring a fresh garden-to-table picnic and summertime lawn games. Cost includes dinner and games. Wine pairings are available for an additional fee.

Friday, July 28
Friday, August 25
Sunday, September 29
Comedy Uncorked

SECOND AND FOURTH SATURDAY OF EVERY MONTH | 9:30 PM | USD 20 per person + 1 drink minimum

Join us for an evening of sharp wits and smooth wines during a special stand-up comedy event at The Tasting Room. Sit back and laugh as we present a line-up of national touring comedians paired with our versatile menu of award-winning wines and light bites. To reserve, please call (818) 575-3119, as space is limited. Open to guests age 21 and older.
Paint and Wine at The Tasting Room

The Tasting Room | Every Sunday at 4:00pm | USD 40 per person

Even the most novice artists can create masterpieces with the guidance of experienced painting teacher, Gail Dadoune, in a class at The Tasting Room each Sunday! Cost includes the lesson and a glass of wine. Must be 21 or older to participate.
Gelato Happy Hour at Stir

Stir | Saturday & Sunday | 4:00pm – 5:00pm

Make your weekend that much sweeter at Stir with our buy-one-get-one complimentary gelato! Our rotating artisanal selections include flavours such as Cookies & Cream, Mint Chocolate Chip, Passion Fruit Sorbet, and much more.
Note: Reservations are strongly recommended for all holiday dining events as space is limited. Please call +1 (818) 575-3000 for more information and reservations.