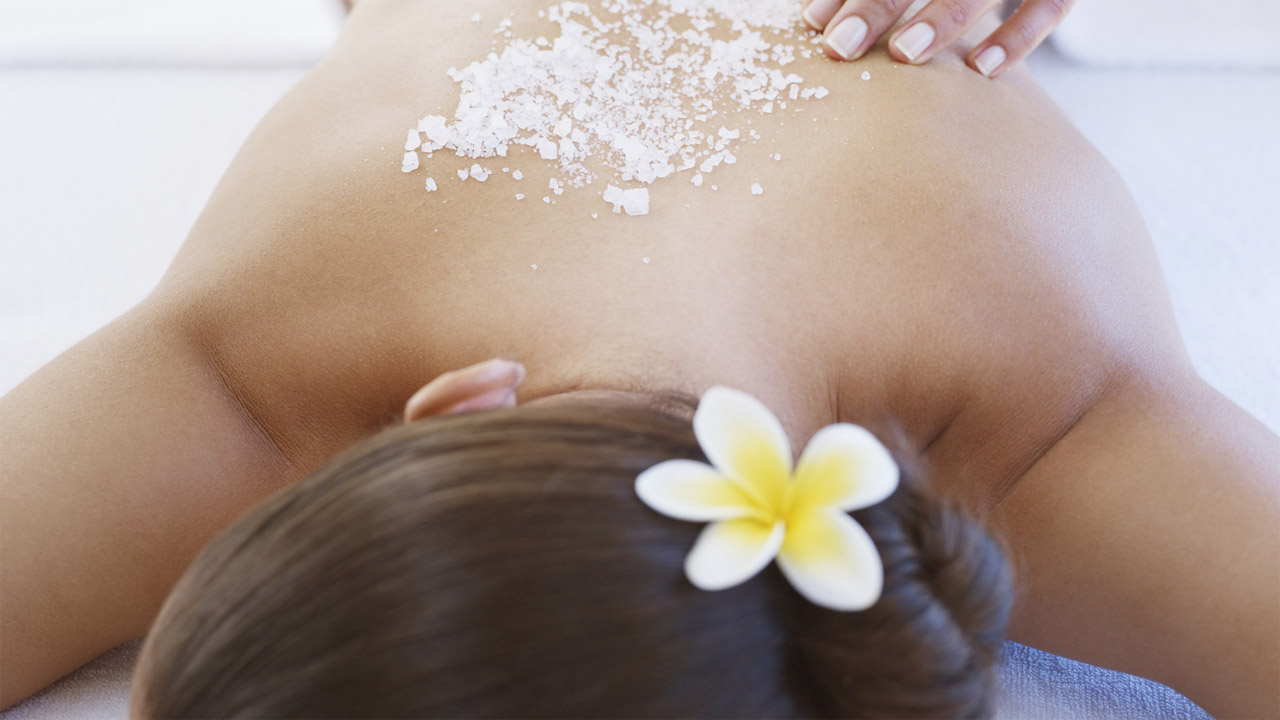 Restore and improve the condition of your skin, as well as detoxify and hydrate your entire body, with a scrub, wrap and/or a depilatory service at this premier Washington, DC spa.
Four Seasons in One Signature Spa Treatment
This one-of-a-kind body treatment takes you on a journey through the four seasons.
Begin with winter: a refreshing, cooling scrub to the back, hands and feet. Spring brings a warming floral wrap. Your mood will be lightened with a summer medley of massage techniques, including Lomi Lomi, Thai, reflexology and aromatherapy. A deeply relaxing autumn herbal scalp treatment completes this ultimate day spa experience.
Hydration Ritual
The ultimate experience for stress relief for your muscles and hydration for your skin.
Moroccanoil's Scalp Treatment revitalizes your hair and scalp while elements of reflexology and hot stone massage soothe tired muscles. The Body Buff and Intense Hydrating Treatment will leave your entire body feeling smooth and replenished.
Cherry Blossom Champagne Body Treatment
Indulge yourself with the ultimate in wraps.
First, your body is gently exfoliated with a dry brushing. You will then be immersed in a deep soaking tub. Next, your body will be polished with an all natural champagne and salt scrub. A relaxing body wrap follows and this treatment concludes with an application of luxurious body butter that seals in moisture, leaving you feeling pampered and renewed.
Capitol Hill Scrub
Fresh lemon verbena and gentle buffing grains are blended with stimulating extracts of ruby grapefruit and blood orange. This gentle exfoliation moisturises and revitalises the skin. The treatment concludes with a hydrating body cream that moisturises and nourishes the skin.
Political Detox Scrub
A scrub of Dead Sea salts, rich in mineral content, blended with the spicy essential oils of rosemary and citrus, stimulates circulation and sloughs away dull, flaky skin. This invigorating scrub will soften the skin, leaving the surface smooth, polished and moisturised after application of lotion to conclude the treatment.
Introducing Carita Haute Beauté Body Care
Soft Satin Skin
This gentle treatment begins with a long exfoliation of the entire body using the legendary Rénovateur. Focusing on each individual area of the skin, expert hands smooth away rough patches and refine texture, dead cells are eliminated to reveal an incredibly radiant complexion. A second gentle massage with Carita's Fluide de Beauté 14 nourishes and smooths the skin, restoring its original beauty and leaving it exquisitely soft.
Depilatory Services
Waxing services of all kinds are available, please contact the Spa for more information.
*Waxing services must be accompanied by a spa treatment Friday-Sunday
Please note: Prices and treatments are subject to change without notice. A 100% charge will be incurred for any treatment not cancelled at least four hours prior to your scheduled time.