Cradled between the Potomac and Anacostia Rivers sits the only municipality empowered by the U.S. Constitution. Ideal for business, a weekend getaway or vacation, Four Seasons Washington, the city's only 5-star and 5-diamond hotel is just moments from the White House, downtown and more.

Concierge Recommends...
Power Lunch
Hip neighbourhood delis, quick gourmet sit-downs and elegant city standards draw Washington's power players for midday meals.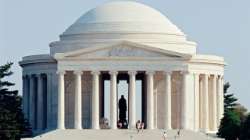 Jefferson Memorial
Located on the Tidal Basin, directly south of the White House, lies the memorial to the third President of the United States and primary author of the Declaration of American Independence.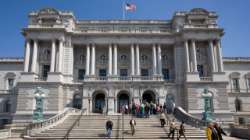 Library of Congress
A vast collection of books and historical objects, including more than 113 million items, is housed in this richly decorated Italian Renaissance palace. Free guided tours available.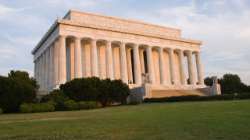 Lincoln Memorial
The 16th President of the United States, Lincoln led his country through the Civil War, believed strongly in the Declaration of Independence and abolished slavery. He was assassinated in 1865.
Govinda Gallery
Since 1975, Govinda Gallery has developed into one of the most innovative contemporary galleries in the United States, known for exhibiting many of the nation's leading pop artists.
Guarisco Gallery, Ltd.
Features important 19th- and early 20th-century British, European and American oil paintings and sculptures. Artists include T. Buttersworth, J. Carmichael, G. d'Espagnat and H. Herzog.
Georgetown Gallery of Art
This unique gallery specializes in representing fine-quality, modern masterworks. Featured artists include Picasso, Chagall and Henry Moore. The gallery also exhibits the work of emerging talents.
Alla Rogers Gallery
This gallery is located within the Canal Square Galleries which is located three blocks from the Hotel. Alla Rogers specialises in Central and Eastern European Art.
Galerie Lareuse
Established in 1983, this gallery specialises in original works on paper, including 19th and 20th century European prints.
National Geographic Society
Explorers Hall features Geographica, an interactive exhibit about the earth and the fragile balance among its inhabitants, and Earth Station One, a 72-seat amphitheatre that simulates orbital flight.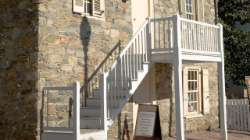 Old Stone House
Built in 1765 by cabinetmaker Christopher Layman, it is the oldest standing building in Washington D.C., and a prime example of pre-Revolutionary American architecture.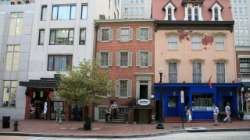 Petersen House
The rooming house where President Lincoln was carried to after being mortally wounded at Ford's Theatre. It has since been restored to appear as it did when Lincoln passed away, April 15, 1865.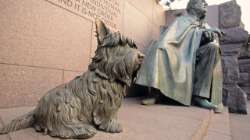 Roosevelt Memorial
Serving as President from 1933 until 1945, Franklin D. Roosevelt instilled courage and optimism throughout the country during times of war and the Great Depression with his radio addresses.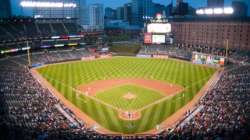 Oriole Park at Camden Yards
Considered among the most interesting and well-designed baseball fields ever built, the stadium is the home of Major League Baseball's Baltimore Orioles.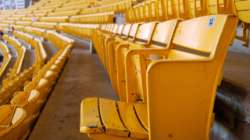 RFK Stadium
Home of Major League Soccer team DC United and a venue for numerous musical concerts and seminars.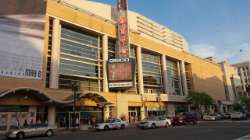 Verizon Center
Washington's 20,000-seat state-of-the-art sports arena is home to the NBA Wizards, the NHL Capitals, the WNBA Mystics, and the National Sports Gallery/Museum, and is also a popular venue for concerts.