Set the stage for a memorable wedding and celebrate the beginning of a lifetime of happiness with confidence, knowing that your Four Seasons Hotel Vancouver wedding specialist is attending to every detail – from selecting the ideal location to choosing the menu.

Your dream green wedding
Exemplifying environmental stewardship, our Four Seasons staff is experienced in green practices. Enjoy a wedding that treads lightly upon the earth.
Inviting Atmosphere
Ballroom grandeur. Intimate elegance. Outdoor freedom. Choose one of many inspired Four Seasons settings for the exchanging of vows and the happiest day of your life.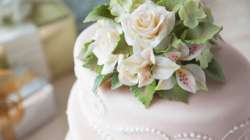 Follow Your Vision
From wedding invitations to the honeymoon itinerary, a Four Seasons Hotel Vancouver wedding specialist will work with you to ensure your magic moment happens the way you've always envisioned.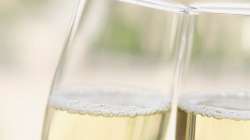 The Art of Marriage
Four Seasons Hotel Vancouver's sublime menus and attentive service are yours, even if you hold the reception elsewhere. Consider these Vancouver wedding locations: The Museum of Anthropology, Vancouver Art Gallery and Queen Elizabeth Park.
A Chinese Affair
A uniquely customized experience from start to finish, Chinese Kitchen lessens the worry of reception and meal planning with focused attention that is tailored to your needs. From planning every last detail to relying on our expert to make the day unforgettable, Chinese Kitchen will make every part of your day perfect.