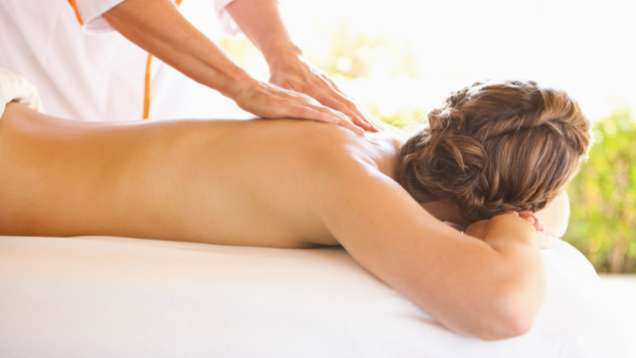 Swedish
This relaxation massage improves circulation and stimulates the nervous system by using soothing massage techniques and long, flowing strokes.

Vail River Stone Massage
(With TARA evergreen oil)
Feel the warmth of nature as heated river stones and evergreen essential oils soothe and melt away muscle aches and pains.

Sports Massage
Therapeutic massage oil, infused with Arnica, is used to aid in relieving sore, tired or stressed muscles. A firm massage utilising sport therapy techniques increases range of motion, improves circulation and relieves tension. Moist heat therapy compresses to the back, neck and shoulders will continue to melt muscle tension.

High Altitude Adjustment Massage
This specialty massage assists your body in adjusting to higher altitudes. Focus is placed on easing respiration, headache relief and other symptoms associated with high altitude changes.

Custom-blended Aromatherapy Massage
A custom blend of essential oils is personalised to aid in healing and relaxation. Re-awaken your soul to the powerful sense of smell while stimulating your nervous system and enhancing overall well-being.

Advanced Therapeutic Massage
This deep-tissue treatment offers a comprehensive range of massage techniques that work to ease tension, pain, injuries and chronic ailments, bringing your body back into balance.

Maternity Massage
Designed to address the specific needs of the mother-to-be, this massage provides comfort and relaxation. Available only during the second and third trimester (13 – 40 weeks).
Reflexology
In a technique practised for thousands of years in China, pressure points on the feet are used to relieve blockage in corresponding organs, glands and other parts of the body. All flows of energy are restored to their natural pathways.

Sweet Mana Massage
Inspired by Hawaiian culture, this customised massage targets problem areas while combining a luxurious hand and foot treatment for ultimate hydration and relaxation. Choose your favorite Sweet Mana aromatherapy body butter candle, then let the candlelight, your chosen aroma and the sounds of the Polynesian Islands take your soul on a healing journey. Experience the "spirit of aloha" right here in the Rocky Mountains.

Amber Ale Foot Soak
A perfect remedy after a long day on the slopes, this warm foot bath is filled with a fresh beer from Crazy Mountain Brewery's Amber Ale batch. Relax with a light exfoliation and foot massage while enjoying an Amber Ale beer.
Head, Neck and Shoulder Massage
The therapist focuses on key areas to relieve tension in the head, neck, shoulders and upper back.