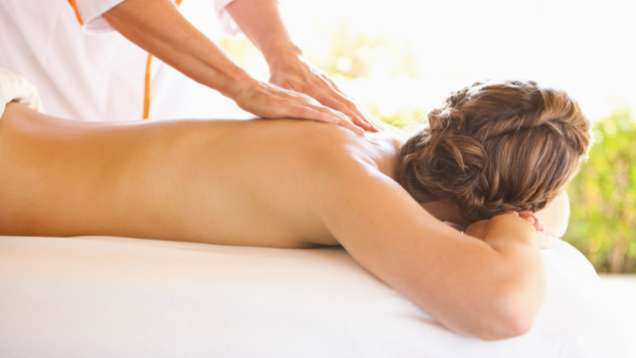 Swedish
This relaxation massage improves circulation and stimulates the nervous system by using soothing massage techniques and long, flowing strokes.

Vail River Stone Massage
Feel the warmth of nature with heated river stones and evergreen essential oils as they soothe and melt away muscle aches and pains.
Sports Massage
Therapeutic massage oil is used to aid in relieving sore, tired or stressed muscles. A firm massage utilizing sport therapy techniques is used to increase range of motion, improve circulation and relieve tension.
High Altitude Adjustment Massage
This specialty massage assists your body in adjusting to higher altitudes. Focus is placed on easing respiration, headache relief and other symptoms associated with high altitude changes.

Custom-blended Aromatherapy Massage
A custom blend of essential oils are personalised to aid in healing and relaxation. Re-awaken your soul to the powerful sense of smell while stimulating your nervous system and enhancing overall well-being.
Advanced Therapeutic Massage
A deep-tissue treatment that offers a comprehensive range of massage techniques that work to ease tension, pain, injuries and chronic ailments, bringing your body back into balance.
Maternity Massage
Designed to address the specific needs of the mother-to-be, this massage provides comfort and relaxation. Available only during the second and third trimester (13 – 40 weeks).
Reflexology
Practiced for thousands of years in China, pressure points on the feet are used to relieve blockage in corresponding organs, glands and other parts of the body. Energy flow is restored to its natural pathways.
Sweet Mana Massage
Inspired by Hawaiian culture, this customised massage targets problem areas while combining a luxurious hand and foot treatment for ultimate hydration and relaxation. Choose your favorite Sweet Mana aromatherapy body butter candle and let the candlelight aroma take your soul on a healing journey.
Acupuncture
Treat yourself to an Acupuncture session using traditional Chinese medicine techniques such as cupping, acupressure and gentle needling. Our licensed Acupuncturist will take you on a journey to rebalance your body, mind and spirit. Perfect for altitude adjustment, pain management, stress relief, digestive ease and energy support.
Head, Neck and Shoulder Massage
The therapist focuses on key areas to relieve tension in the head, neck, shoulders and upper back.
Deluxe Foot Therapy
This luxurious foot treatment incorporates a hydrating shea butter scrub, hot steamed towels and hot stones to soothe aching feet.