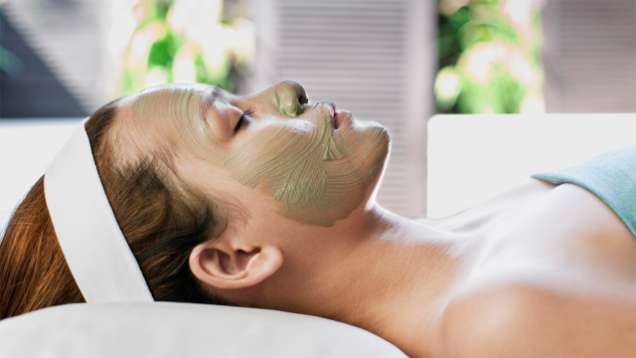 Mountain man
Designed for guys who hike, snowboard, ski or throw snowballs at high altitudes, this ultimate anti-ageing facial helps soothe and restore sun-damaged, rugged, razor-burnt skin. First, warm aromatic towels cleanse and purify the complexion. Next, the face is deeply cleansed and exfoliated, then revived with a tailored moisturising mask. Finally, a shoulder, neck and head massage, incorporating gently healing pressure-point work and essential oils, promotes tension release and deep relaxation by enhancing blood circulation and oxygen flow.
50 Minutes
50 Minutes
Call 1 (970) 477-8600
Four Seasons ginseng
This signature treatment, suitable for any skin type, is famous for its therapeutic and hydrating benefits. It includes skin analysis, thorough cleansing, gentle exfoliation, soothing steam, luxurious massage, light extractions, a purifying mask and a freshly blended customised ginseng mask. Our imperial jade rollers are then expertly massaged over the skin to help the ingredients penetrate deeply and to promote circulation, all for a glowing result.
50 Minutes
50 Minutes
Call 1 (970) 477-8600
Alpine quench
Quench your skin's thirst with a treatment specifically designed for parched, dehydrated skin. We use hyaluronic acid, which holds 1,000 times its weight in water, to allow skin to retain its own moisture, while deeply infusing with pure squalene, naturally derived from olives, to nourish and protect. Skin will feel softer and more lush.
50 Minutes
50 Minutes
Call 1 (970) 477-8600
Oxygen rejuvenation
This oxygenating treatment promotes healthy cellular turnover to rejuvenate, revitalise and resuscitate dull, dehydrated skin. Increasing oxygen intake in the skin is especially important in the high-altitude climate of Vail. This treatment features our best-selling Oxygen Plasma Potion – a favourite among models – and leaves the skin radiant and fresh.
50 Minutes
50 Minutes
Call 1 (970) 477-8600
Triple peel anti-ageing
Ling's triple peel signature treatment gives the skin the ultimate in exfoliation without the harsh effects of a traditional chemical peel, which can leave the skin irritated and hypersensitive. Extractions become more comfortable because skin is softened and impurities are brought closer to the surface. This celebrity secret is finished with a custom-blended double mask to ensure deep penetration, thorough cleansing and moisture repair.
80 Minutes
80 Minutes
Call 1 (970) 477-8600
Facial enhancements
Fruit peel
A light fruit-acid peel can be added to any facial treatment to help skin's improve texture and brightness, diminish signs of ageing, lighten hyper-pigmentation, prevent epidermal thickening and reduce oil production.
Rice therapy mask
This luxurious, custom-blended mask helps to improve and maintain elasticity while calming the skin and stimulating blood circulation. Marine collagen extracts help regenerate skin cells and lock in moisture. Rice starch reduces skin irritation, leaving your skin hydrated and healthy.