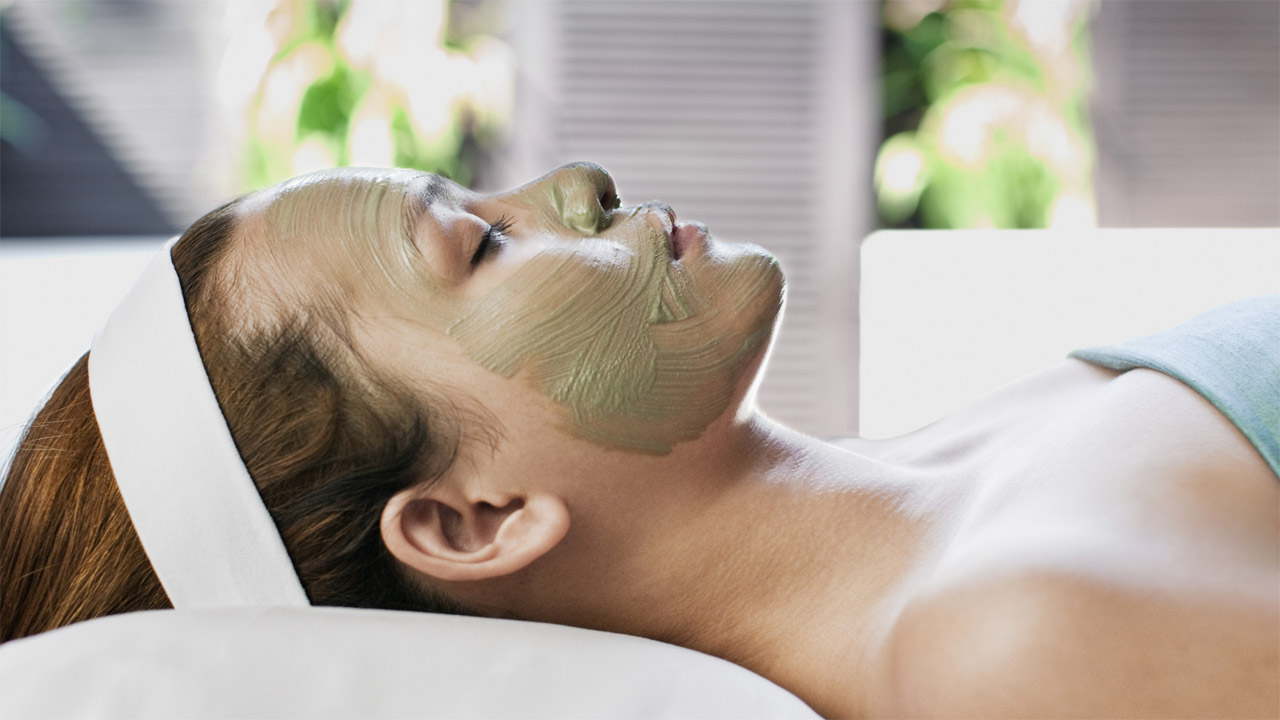 Microcurrent Facial
This non-surgical face lift uses microcurrents to tone, lift and re-educate the facial muscles to provide immediate visible results. The treatment also utilises red light therapy to stimulate collagen and diminish redness. Hydrating serums are infused using ultrasound, leaving your skin rejuvenated and noticeably lifted.

Triple Peel Anti-Aging Facial Signature Treatment
Ling's signature triple-peel facial gives skin the ultimate exfoliation effects without the harsh effects of a traditional chemical peel, which can leave the skin irritated and hypersensitive. Extractions become more comfortable as skin is softened and impurities are brought closer to the surface. This celebrity secret is finished with a custom-blended double mask to ensure deep penetration of product, thorough cleansing and moisture repair.

Oxygen Rejuvenation Facial
This oxygenating treatment promotes healthy cellular turnover to rejuvenate, revitalise, and resuscitate dull and dehydrated skin. Increasing oxygen uptake in the skin is especially important in Vail's high-altitude climate. This treatment features our best-selling Oxygen Plasma Potion and leaves the skin glowing, radiant and fresh.

"C" The Difference Antioxidant Facial
We use highly concentrated vitamin C, a powerful antioxidant derived from ascorbic acid, to counteract the effects of aging. This powerful serum neutralises free radicals, decreases inflammation and greatly reduces skin discoloration. This highly potent product is applied after a papaya enzyme peel and Ling's customised Ginseng Herbal Mask to revive and protect the skin. Great for blemishes, freckles, sun damage, acne, and premature fine lines and wrinkles.

Four Seasons Ginseng Facial
This signature treatment, suitable for any skin type, is famous for its therapeutic and hydrating benefits, which include skin analysis, thorough cleansing, gentle exfoliation, soothing steam, luxurious massage, light extractions, a purifying mask and a freshly blended customised ginseng mask. Our imperial jade rollers are then expertly massaged over the skin to deeply penetrate ingredients and promote circulation for a glowing result.

Alpine Quench Facial
Quench your skin's thirst with a treatment specifically designed for parched, dehydrated skin. We use a hyaluronic acid, which holds one thousand times its weight in water, to allow your skin to retain its own moisture while deeply infusing pure squalene, naturally derived from the olive, to nourish and protect. Your skin will feel softer and plumper.

Custom Organic Facial
This unique mineral-rich, organic aromatherapy facial is true refreshment for the face. Skin-specific cleansing, steam and a hydrating treatment mask soothe tired skin. Organic extracts and pure essential oils help boost antioxidant activity, promote hydration and form a protective moisturising barrier against the elements and the high altitude.
Organic Male Facial
Men's skin differs significantly from women's skin – more oily by nature, 30 percent thicker on average, with smaller sebaceous glands and irritated by shaving – and so requires a distinctly different skin care regimen. Experience first-hand the visible difference only nature can produce. This facial not only visibly turns back the hands of time but also effectively protects and revitalises the skin.

Diamond Luxury Facial
Energize your skin with this comprehensive treatment designed to reboot dull skin from environmental stress and sun damage. Improve definition of facial contour, dramatically restores elasticity, skin texture and tone.
The Skin Comfort Facial
Comfort your skin with an exclusive combination of botanical ingredients that soothe sensitive skin. This calming facial is the perfect answer for hypersensitivity, rosacea and sunburned skin.
The Yoga Facial
Calming facial for even the most inflamed skin using a combination of botanicals and a unique relaxing facial massage. Fruit enzymes exfoliate the skin while an algae mask helps to replenish lost vitamins, minerals and also hydrates the skin.
Fruit Peel
A light fruit-acid peel can be added to any treatment to help improve texture and brightness, diminish signs of ageing, lighten hyperpigmentation, prevent epidermal thickening and reduce oil production.
Rice Therapy Mask
This luxurious, custom-blended mask helps to improve, increase and maintain elasticity, while also calming the skin and stimulating blood circulation. Marine collagen extracts are beneficial to help regenerate skin cells and lock in moisture. Rice starch reduces skin irritation, leaving your skin hydrated and healthy.