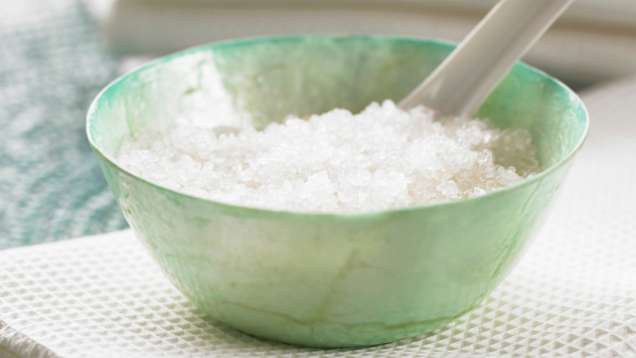 Spirit of the Rockies
Clay, corn, balsam fir and warmed river stone – this rejuvenating retreat in the privacy of our couples suite captures the essence of mountain living. Begin with a foot ritual to cleanse and re-energise active feet, followed by a clay and crushed corn flour face and body mask to draw impurities from the skin.
After a refreshing rain shower rinse, the two of you sink into the deepest relaxation while warmed river stones, drenched in the natural scent of the evergreens, glide over muscles with nourishing oils to melt tension.
After the massage, a soothing mineral soak shared together allows time for your body to drink in the benefits of nature's healing essences.
USD 450 per person.
Couple's Romance Ritual
A rejuvenating escape for couples, the Romance Ritual is a rendezvous for two. Your romance ritual begins as you sip Champagne in a bath soak. Side by side, your bodies are polished with a nourishing scrub and then nestled in an ultra-hydrating shea butter cocoon. A warm oil scalp massage leaves your hair shiny and brilliant before the journey concludes with a relaxing full-body massage.
USD 400 per person.
Mountain Zentsability
Blissful head-to-toe hydration includes a hydrotherapy bath, quench scrub, cocoon wrap, hot oil scalp ritual and full-body shea butter massage. This treatment will melt away tension, deeply nourish your skin and take you into a state of complete relaxation.
Heavenly Himalayan Contour Wrap
Help balance hormonal stress at any age with a gentle full-body skin brushing, followed by an invigorating exfoliation with Himalayan mountain salts to reduce water retention. You will then be enveloped in a soothing white-algae body mask made of the purest calcium-rich, hand-harvested algae to stimulate lymphatic flow and detoxify your body. You will literally glow with health.

Quench Cocoon Wrap
Revive and rehydrate skin with this luxurious head-to-toe body quench – including a deeply hydrating shea butter massage and hot oil hair treatment – in your personalised Zents aroma. Warm organic shea butter is painted onto the body, which is then wrapped in a luscious cocoon leaving your skin smooth and hydrated. Ideal for dry skin or as an after-sun treatment.
Alpine Rejuvenation
Time in the mountains and the fresh scent of evergreen are always inspiring and rejuvenating. This body renewal begins with an earthen mask of crushed corn, clay and oats, followed by a gentle exfoliation and a refreshing rinse. The treatment finishes with a massage with warm river stones and oil infused with balsam fir, juniper and pine to restore the body and renew the spirit.

Earth, Wind and Sky Ritual
Experience a full-body scrub with salts from the earth. Your feet are then wrapped in warm towels infused with essential oils of pine and juniper, followed by a soothing application of shea butter cream.
A wave of relaxation flows through your entire body as you release muscular stress, high altitude fatigue, jet-lag tension and vacation overload.

Peak Performance
In the land of the super active and super fit, give your muscles a treat that will assist in recovery after your workout and also release muscle tension built up from a demanding schedule at home. An invigorating muscle-soothing salt scrub is followed by a therapeutic sports oil massage with birch and arnica, and finished with a steam infusion and a scalp massage to cleanse the body and clear the mind.
Quench Scrub
This gentle and highly effective shea butter scrub is designed to invigorate and replenish moisture to your skin. Finish with a botanical crème application that will leave your skin silky smooth and hydrated.
Add-On Body Soak
Enjoy a therapeutic bath using the salts and essential oils of choice. The body soak is only offered as an add-on to any of our body treatments.