Dining
Events and Promotions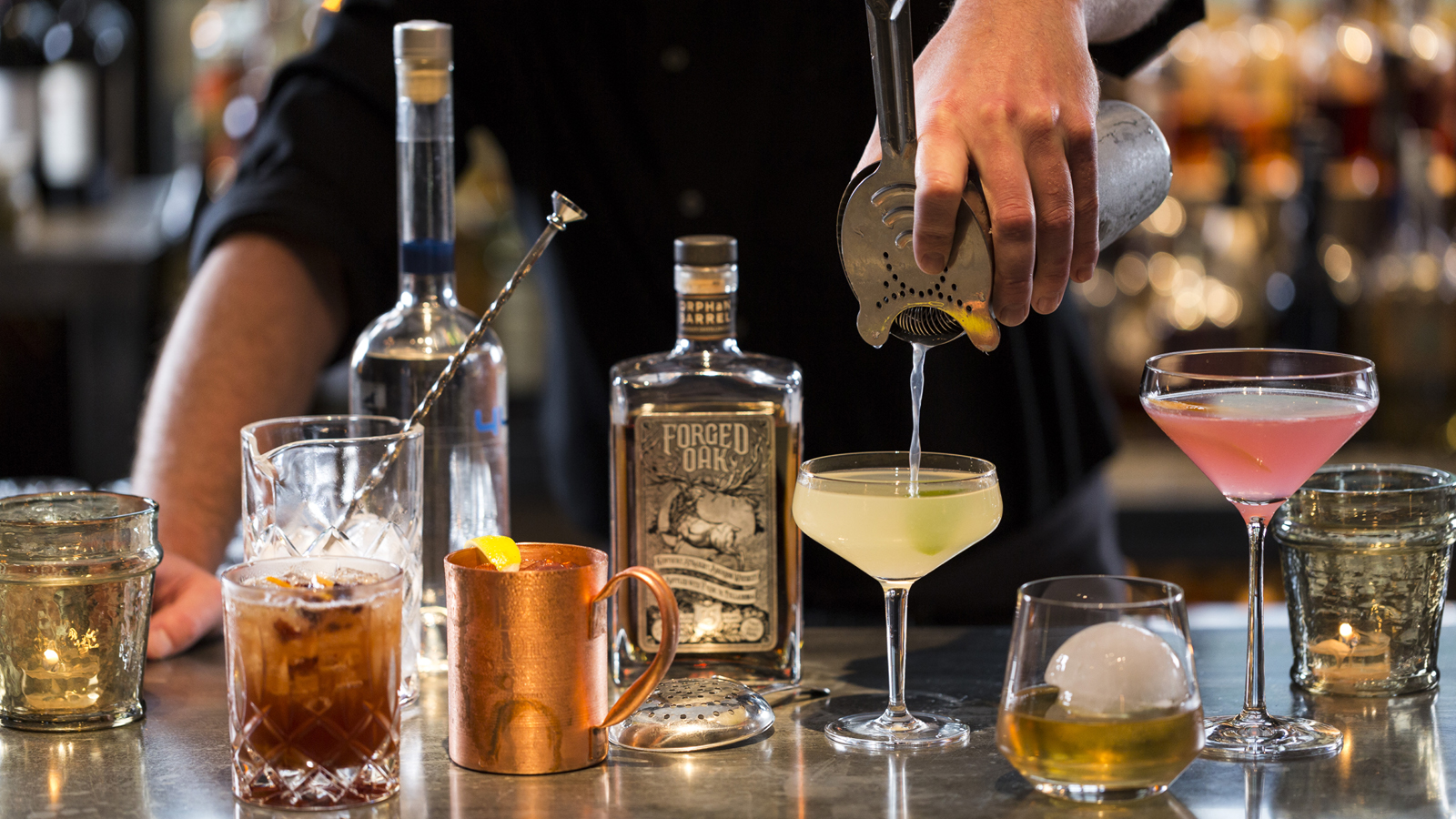 The Remedy Bar | SEVEN WAYS TO REMEDY YOUR WEEK

MONDAY
Weekly Draught
USD 5 Draught Beer

TUESDAY
Burger Time
USD 10 Remedy Single

WEDNESDAY
Lighten Up Mid-Week
USD 7 Prosecco

THURSDAY

Wing Night

USD 15 All You Can Eat Wings

FRIDAY
Sweeten Your Weekend
Half Price Desserts

SATURDAY

Brunch

10:00 am to 2:00 pm

SUNDAY

USD 25 Bottomless Bloody Mary Bar
10:00 am – 2:00 pm

Call us at +1 (970) 477-8610 for more information.
Remedy Happy Hour

Enjoy 50 percent off glasses of draft beer and wine Monday through Friday from 4:00 pm to 6:00 pm at The Remedy Bar.
MUSIC AT THE REMEDY BAR

Join us in The Remedy Bar after Hot Summer Nights on Tuesdays for a continued music experience with the band Chef's Choice from 8:00 pm to 11:00 pm.

Vail Jazz returns to The Remedy Bar for another "jazzy" summer series. Beginning Sunday, July 2 and running every Sunday until the end of August, join us at 8:00 pm to experience a different special guest each week.
Bravo! Vail

Bravo! Vail has returned and is celebrating 30 years of music in the mountains!

Running June 22 until August 4, 2017, four of the world's greatest orchestras make their summer home here. Enjoy the festivities with one of the following promotions: Tune in to every Bravo! Vail performance at the Gerald R. Ford Amphitheater with one of our chef-curated portable picnic backpacks. Picnics start at USD 22 per person and require a 24-hour advance notice. Pre order today by calling (970)-477-8610.

Dine at Flame Steakhouse after every Bravo! Vail performance with our Chef's selection Appetizer Block at USD 18 per person. Enjoy complimentary parking and a shuttle ride to and from the performances at Gerald R. Ford Amphitheater.Reservations are required; call (970)-477-8650. Or simply valet with us and with any purchase at The Remedy Bar, take our complimentary Mercedes Benz shuttle to and from the performance.