SPA HOURS
Monday to Saturday

9:00 am – 9:00 pm
Sunday and Statutory Holidays
9:00 am – 7:00 pm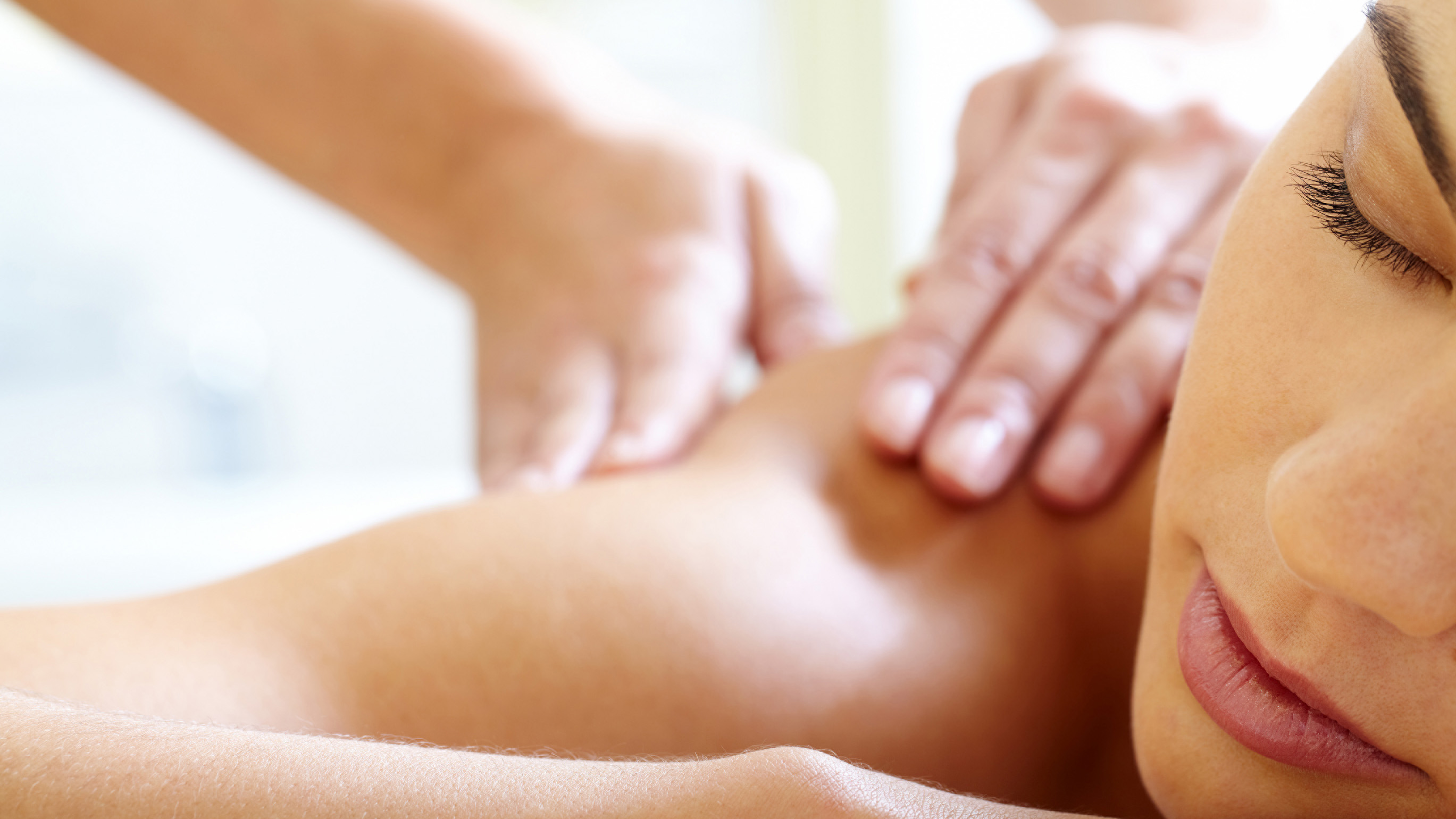 All of our massages are performed with aromatherapy oils from head to toe – not just a lingering scent on your shoulders and feet. We use a natural, botanical blend of seven vegan oils for every massage, providing you with a deeply hydrating treatment with excellent anti-aging benefits.
All of our massages are identically priced for the same length of time – so no need to worry about asking for more pressure and being charged extra for it.
Relaxing Aromatherapy Massage
Ideal for the first-time spa visitor or for someone looking for pure relaxation, this ancient healing therapy combines the nurturing powers of touch with blends of aromatic essential oils with natural fragrances that respond to each individual's needs. The massage combines light to medium pressure and long, gliding strokes to reduce tension, soothe sore muscles and increase circulation.
Uses light to medium pressure.
60 minutes – CAD 170
90 minutes – CAD 245
Deep Tissue Massage
Using a special blend of peppermint, eucalyptus and rosemary, this deep tissue massage will naturally release your muscle tension. Incorporates mainly forearm and elbows and some light stretching to ease tension from your body.
Uses medium to deep pressure.
60 minutes – CAD 170
90 minutes – CAD 245
Mom-to-be Massage
For women in their second or third trimester, this gentle relief massage enhances comfort, improves circulation and promotes relaxation.
60 minutes – CAD 170
90 minutes – CAD 245
Asian Fusion Massage
Enjoy a mixture of techniques from all over Asia – including Thai pressure point, specific prolonged stretching and Balinese and Malaysian techniques such as cupping, stroking and tapotement – to relieve stress and restore your energy balance.
Uses medium to deep pressure.
60 minutes – CAD 170
90 minutes – CAD 245
Stress-relieving Neck and Back Massage
Short on time and need to feel released from tension in your back, neck and shoulders? After a long day of travel or stressful business meetings, this is a perfect way to unwind and ensure a peaceful night's sleep.
Uses medium to deep pressure.
30 minutes – CAD 115
45 minutes – CAD 145
Massages for Two
Spend some quality time side-by side with two therapists working in unison in one of our exquisite suites for two.
Perfect for mother/daughter afternoons, reconnecting with best friends and loved ones. Enjoy the same massage or pick something completely different. Treatment length must be identical.
60 minutes – CAD 170 per person
90 minutes – CAD 245 per person
Treatment Enhancements
Add one or more of these enhancements to any of the treatments listed above. These services are offered only as add-on options to full spa treatments.


Instant Anti-Puffy Eye & Wrinkle Treatment
Infused with hyaluronic acid, this gel mask with extreme decongestive properties instantly helps reduce signs of fatigue. Immediately hydrated, the eye contour area is fresh, visibly smoothed and more rested.
CAD 25
Eco-Paraffin
Enjoy a truly healthy and nourishing hand or foot treatment using eco-friendly paraffin. It is a rich blend of jojoba and coconut oils with shea butter, vitamin E and essential oils.
CAD 25
Scalp Massage with Moroccan Oil
Restore healthy, smooth and strikingly shiny hair. Moroccan oil revives over-processed hair damaged by environmental factors and chemical procedures. For maximum benefits, leave it in your hair after the treatment.
CAD 25