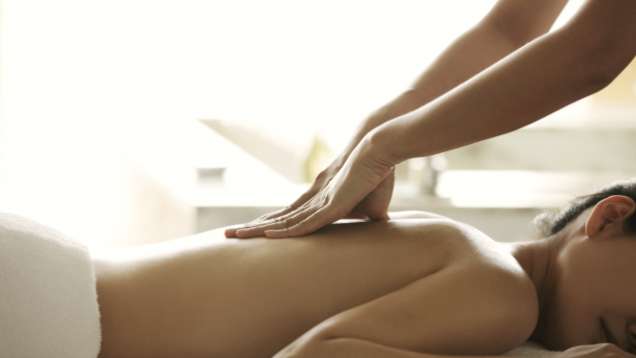 Honey Fleur
Four Seasons Hotel Tokyo at Marunouchi SPA introduces spa body treatment, "Honey Fleur" for a limited time from March 10th to May 31st, 2014 for your spring awakening. This gentle body treatment covers your entire body front and back from your shoulder to your feet. The treatment soothes your body with enriched honey cream. You will experience the anti-stress
techniques of body sways and vibrations to relieve muscle tension at various speed while your skin is deeply nourished with velvety texture. After the treatment, you will be pampered with a special honey ginger tea to feel the "HONEY" to further enhance your experience of "Honey Fleur" from inside. It is time to step out of winter and jump into spring!
60 Minutes - 17,200 JPY In-house
60 Minutes - 21,000 JPY Day Spa
*Available from March 10 to May 31, 2014.
60 Minutes
JPY 17,200 - 21,000
Call 81 (3) 5222-7222
BIRTH – Energy of Life (Facial & Body Treatment)
This energizing combination of facial and body treatments will make your mind and body feel reborn. Using nutrient-rich baobab oil, a massage will rejuvenate your body with firm and steady pressure, helping the lymphatic system and relaxing your muscles. Next, your face will be deeply cleansed with a gel that also contains baobob oil, and dead cells will be removed from the deepest layer of your skin using a nanonized 24-carat gold peeling gel. Finally, your face will be treated to a massage using a pair of amber stones that are naturally rich in organic energy.
120 Minutes - 27,700 JPY In-house
120 Minutes - 32,400 JPY Day Spa
120 Minutes
JPY 27,700 - 32,400
Call 81 (3) 5222-7222
Anniversary – Total Care (facial & body treatment)
This 150-minute treatment provides thorough skin cleansing, hydration and a relaxing massage. Our trained therapist will gently glide a sonic-cleansing brush across your skin, micro-massaging your body to loosen and remove dirt, oil and grime from your pores. Next, a special peeling gel containing 24-carat nano gold will be applied. The negative ions from the nano gold will accelerate your metabolism, allowing the gel to penetrate the deepest layers of the skin and eliminate dead cells. After this gentle cleansing, your therapist will massage your body using honey beauty essence, restoring moisture and beauty to your skin.

2½ Hours - 50,000 JPY In-house
2½ Hours - 55,000 JPY Day Spa
2½

Hours

JPY 50,000 - 55,000

Call 81 (3) 5222-7222
Note: Prices and treatments are subject to change without notice. All prices are subject to 15% service charge.