Set the stage for your special day in one of Sydney's best wedding venues. Celebrate the beginning of a lifetime of happiness with confidence, knowing that your Four Seasons Hotel Sydney wedding specialist is there to help you with every detail – from selecting the perfect Sydney wedding and reception location, to creating a memorable menu for your guests. Choose from one of our specially-conceived wedding packages to create your dream wedding in Sydney.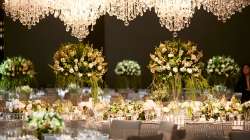 Inviting Atmosphere
Ballroom grandeur. Intimate elegance. Choose one of many inspired Four Seasons Sydney wedding venues for the exchanging of vows and the happiest day of your life.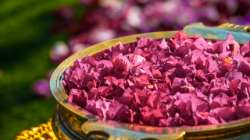 Indian Weddings
Working with our Indian catering partners, we'll deliver an authentic and delicious menu for your guests to enjoy. With our ballroom catering to over 500, it'll be a night of celebrations you'll never forget.