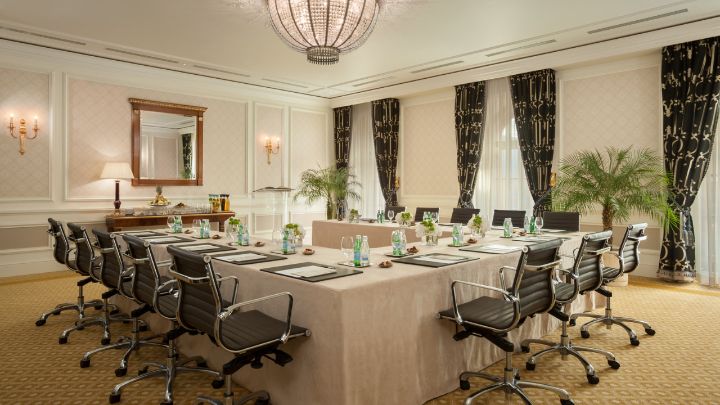 This 43-square-metre (463-square-foot) meeting room on the first floor features boardroom seating for 20 and state-of-the art technology.
Handsome Décor
Arched 3.2-metre (10.5-foot) ceiling
Natural daylight


Leading-Edge Amenities
State-of-the-art technology

Unrivalled Support
Our friendly staff are always pleased to assist you.
Seating
Classroom
Hollow Square
U-shape
Theatre
Reception
Banquet rounds
Conference/Boardroom

24
20
18
36
40
30
14

Room Features
Pre-function space available
Wired or wireless high-speed email and Internet access

Location
FIRST FLOOR
Size
Area
Dimensions
Height

43 m2 (462 sq.ft.)
6 x 7 m (19.7 x 23 ft.)
3.2 m (10.5 ft.)

Note: Actual clearance height is 2.5 metres (7.87 feet).