Winter & Spring Limited-Time Offer – 20% Off
Enjoy 20% off our Room Rate when you stay during our special dates.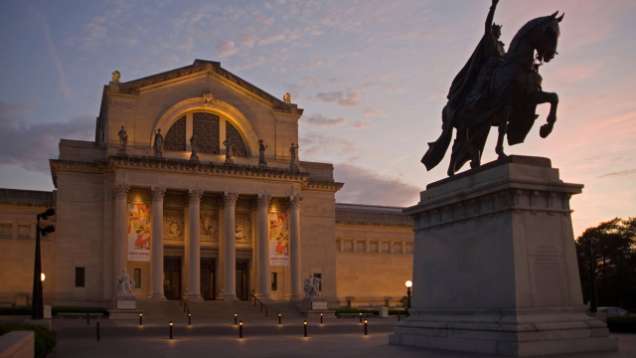 Seasonal highlights
April
April 13 marks the return of baseball with the St. Louis Cardinals Opening Day at Busch Stadium.

August
St. Louis celebrates its German traditions at the Strassenfest at the beginning of August. Held at Memorial Park, family and friends gather for carnival rides, games and, of course, lots of good food and good beer.
The Jefferson National Expansion Memorial commemorates the role St. Louis played in the history of the United States with both the iconic Gateway Arch and the fascinating Museum of Westward Expansion.
Jefferson National Expansion Memorial
Learn More About St. Louis
Quick Reference
Time zone
GMT -6 hours
Central Standard Time
Language(s) spoken
English; Spanish is widely spoken as well.
Electrical system
Local voltage is 110 to 120 volts AC. Adapters available; please request through the Concierge.
Shopping hours
Most stores are open from 10:00 am to 9:00 pm every day.

Working hours
Monday to Friday 8:00 am to 5:00 pm.
Time and distance to city centre
3 minutes drive/0.8 miles (1.3 kilometres)

Time and distance to shopping
Brentwood Galleria – 20 minutes drive/10.6 miles (17.1 kilometres)

Time and distance to financial district
3 minutes drive/0.8 miles (1.3 kilometres)