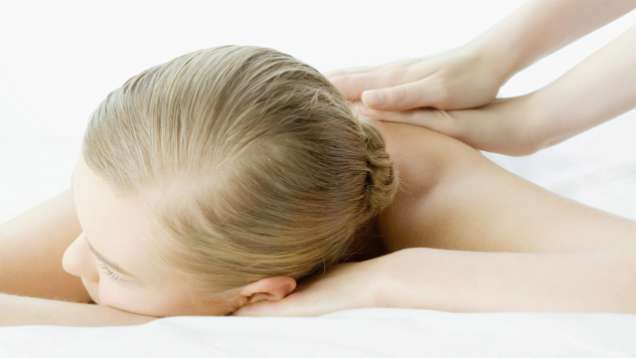 The reviver
Our signature massage incorporates Asian therapies and techniques to soothe tired and stiff muscles. Long firm strokes penetrate into the deeper layers of muscle tissues providing tension relief and return of the body's energy balance and overall wellness.

Balinese
This relaxing massage has been handed down through generations. The techniques of skin rolling, long kneading strokes, thumb circles and thumb pressure are believed to renew, strengthen and heal the body.
Aroma
Two essential oil blends are offered as part of this aromatic massage, to help heighten the senses. Choose from Peace of Asia, with sandalwood, ylang-ylang and black pepper, or Asia Sunset, with lavender, lemongrass and nutmeg. You may also choose your desired style of massage:

Restorative – light, rhythmic strokes with movement towards the lymphatic areas, resulting in gentle relaxation
Energising – deep strokes and cross-fibre massage techniques to stimulate overall blood circulation, relieving stress, muscle tension and aches in problem areas
Swedish
Enjoy a firm and invigorating or a gentle and soothing massage with relaxing strokes that remove tension and bring relief and a sense of well-being. A nourishing pure blended oil is used for this treatment.
Harmonise
A holistic treatment that combines massage techniques from three Southeast Asian cultures – Chinese, Indian and Malay. This massage is designed to expel fatigue, stress and negative energies for a total rejuvenation of the body and soul.

Contour
This treatment combines relaxation with slimming results, helping to reduce the appearance of cellulite as well as fluid retention in the stomach and legs. For visible results, a series of treatments is required.

Cocoon
Specially developed for expecting mothers, this massage treatment is intended to improve blood circulation and relax muscles in order to soothe the legs and back of the mother-to-be.

Neck & Shoulder
Designed to clear tension pathways in the neck and shoulders, this message helps to release tension and bring harmony back to the mind.

Foot Revival
Enjoy the art of massaging the foot's reflex zones. This treatment is an unrivalled experience that delivers total relaxation and helps to release the body's tension.

Note: Prices are for in-spa treatments and for in-room treatments. Prices and treatments are subject to change without notice. All prices quoted are subject to 10% service charge and applicable government taxes.