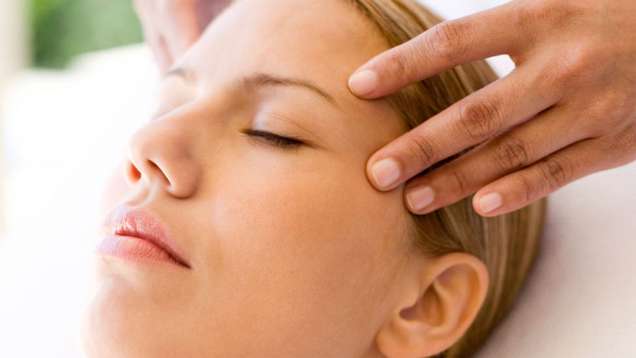 Sodashi facial massages
These facials are complemented by a specialised Sodashi facial-massage technique. Please note that our facial treatment techniques do not require steam or extraction. If you would like your facial to include these services, please inform us when you book your treatment.
Executive
An express treatment that strengthens your mental clarity and alertness, this facial is designed to leave you feeling uplifted, energized and ready for the business day. It also makes a perfect treatment after long periods of travel.

Gentleman's maintenance
Begin with a relaxing salt therapy back exfoliation that will ease stress and reduce tension. Continue with a deep cleansing and exfoliating facial that balances the skin's natural oils and assists in preventing ingrown hairs. Soothing mists with woody aromas will de-sensitize your skin and a relaxing facial massage will tone and firm the muscles leaving you looking fresh and revitalised.

Purity
Featuring plant essences combined with the deep-cleansing properties of mineral-rich Argiletz clay, this facial treats congested or imbalanced skin types and refines pores, leaving the skin feeling refreshed, clear and balanced.
Calm
Enjoy cooling mists and soothing aromatic gels that nurture the skin. Plant essences and herbal extracts strengthen capillaries and desensitise skin, leaving it calm, refreshed and evenly toned.
Marine mineral
Rich in spirulina and fucus extract, this facial is designed to bring radiance and that special glow to your complexion. Tailored to your unique skin type and enhanced by a facial massage, the treatment oxygenates, tones and revitalises the skin.
Thermal infusing
An intensive skin booster containing nature's vitamins and minerals, this ultimate facial indulgence is designed to purify, tone, hydrate and deeply nourish the skin. Sodashi's exclusive warm infusing mask helps to maximise penetration of essential vitamins and minerals into the deeper layers of your skin, restoring elasticity and radiance. More than just a facial, this is nature's facelift.
Pure radiance
Enjoy an aromatic warm facial compress to soften and exfoliate, followed by a nurturing face mask, rich in herbal extracts to purify and hydrate the skin. This facial experience is tailored to your skin's needs and is enhanced with the facial massage. The luxurious Sodashi Plant Essence Synergies will leave your skin revitalised and fresh.

Note: Prices and treatments are subject to change without notice. All prices quoted are subject to 10% service charge and applicable government taxes.