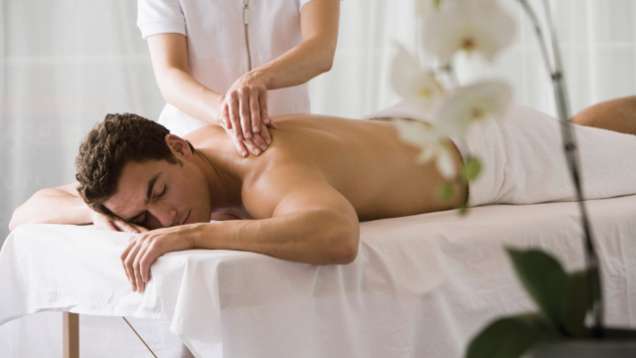 Elemis skin intelligence for men
Men's Signature Facial
Let us design a treatment just for you. Relax while one of our trained experts closely analyzes your skin's needs and designs a treatment specifically with your skin in mind. This tailored treatment infuses into your skin the precise ingredients to leave it balanced and radiant. The treatment includes the latest trend in aesthetic medicine, Carboxitherapy, a novel technique that employs carbon dioxide to help combat the signs of ageing. Calming and effective facial techniques increase the skin's receptivity leaving your skin soft & smooth. Perfect for all skin types.
Tri-enzyme resurfacing facial
Peel away the years for smoother, more radiant skin. Clinically proven to visibly resurface the skin by up to 75% and increase smoothness by up to 32% after just one treatment, this unique facial targets blemishes, uneven skin tone, superficial facial scarring and fine lines to reveal younger-looking skin. Skin is left incredibly clean, smooth and radiant, bringing a renewed level of evenness and clarity to the complexion. A course of six treatments is recommended (one treatment every three weeks).
Essential Swedish Massage
In this classic massage, skillful techniques are complemented by aromatic essential oils selected for their therapeutic properties.
Deep tissue massage
Your massage provider specifically and comprehensively targets areas of your body that require extra relief due to muscle tension and stress. Firm pressure and care help untie your knots.
MAN'icure – feet
Feet often bear the greatest brunt of life's daily stresses and long, hard days. This foot treatment includes nail and cuticle conditioning, nail shaping and an extended foot massage to leave your feet feeling refreshed and re-energised.
MAN'icure – hands
Your hands are your personal business card and important for your overall presentation. Using spa products specially designed for men, this treatment includes a relaxing hand and arm massage, an exfoliating scrub, moisturiser, nail and cuticle conditioning, nail shaping and an extended foot massage.
Note: Prices and treatments are subject to change without notice.