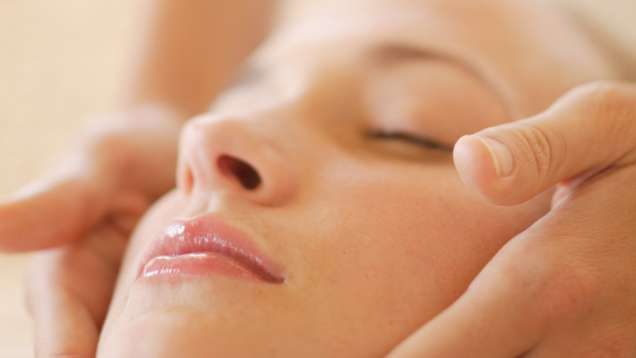 Facial treatments at the Spa at Four Seasons Hotel Silicon Valley feature results-oriented beauty lines that combine the finest ingredients with the latest anti-ageing technologies. Treatments begin with a thorough consultation to select the approach that best suits your needs – whether it's a rejuvenating therapy to enhance general well-being or a more focused treatment to target specific skin conditions.
02 Boost
This results-oriented 30 minute treatment uses C02 to combat the signs of aging with an explosion of oxygen resulting in a visible revitalization of the skin. Refresh in a snap!
Oxygen Glow
Glow and hydrate with lightening and brightening botanicals. This skin-quenching clinical facial applies vitamins, peptides and antioxidants to the skin through an oxygen infusing system resulting in instant hydration and improved firmness.
Silicon Valley Facial
Your Esthetician will tailor this treatment to your needs and select the precise ingredients for your skin to leave it balanced and radiant. Whether your skin-care needs are anti-aging, oily, sensitive or redness-reducing, this calming and effective facial will leave your skin glowing! (This facial may include extractions)
Cardinal Facial
Inspired by the techniques used by traditional barbers, this stimulating facial is designed for the special skincare needs of men. This facial addresses under-eye circles and the effects of daily shaving which results in dull lifeless skin. Enjoy a comforting scalp, neck and shoulder massage to transport you to a state of profound relaxation.
Citrus A Peel
This antioxidant treatment relieves sun-damaged skin and helps fight the signs of premature aging. Drench your skin with essential vitamins and nutrients stimulating collagen production and renewing its firmness. Your skin will emerge nourished and revitalized!
Diamond Lifting Facial
The ultimate in luxury! This revolutionary anti-aging Experience reveals rejuvenated skin by means of an intensive mio-facial lifting massage and exclusive ingredients to penetrate the deepest layers of the skin for optimum results.
ENHANCEMENTS (Additional Time Needed)
Enrich your facial experience with a sensory treatment.
Age-Defying Lip & Eye Treatment
Erase the signs of aging from these delicate areas.
Glyco 3 Peel
Triple exfoliation with Alpha-Hydroxy acids leaves the skin smooth and visibly refined. Your face will glow with a natural radiance!
NuFace Quick Lift
Experience the technology of microcurrent to stimulate, lift and tone the facial muscles. NuFace is also known as a "non-invasive facelift" and a celebrity pre-red carpet treatment for its immediate, yet cumulative results. This exclusive device is also available for purchase in the boutique.
Define Your Lines
Dramatically reduce the appearance of fine lines and wrinkles with this targeted treatment that uses a professional strength peptide serum and imparts oxygen into the skin.
ENHANCEMENTS (No additional Time Needed)
Fresh Eyes
Relieve your eyes of puffiness, dark circles, redness and wrinkles all in one treatment with these refreshing eye slices. Take home the product for up to 6 more uses!
Warm Scalp Treatment
Indulge your senses with Moroccanoil's signature argan-oil and essential oils to help improve the condition of your scalp and leave your hair revitalized with a lustrous shine.
Intesive Hydrating Hair Mask
Enhance your spa experience and deeply hydrate your hair with Moroccanoil's Intense Hydrating Mask treatment to restore moisture to dry hair and improve texture and manageability.
Hand or Foot Conditioner
Soften your hands and feet with this warm, conditioning treatment.
Note: Prices and treatments are subject to change without notice.