My Four Seasons
Our Chef Suggests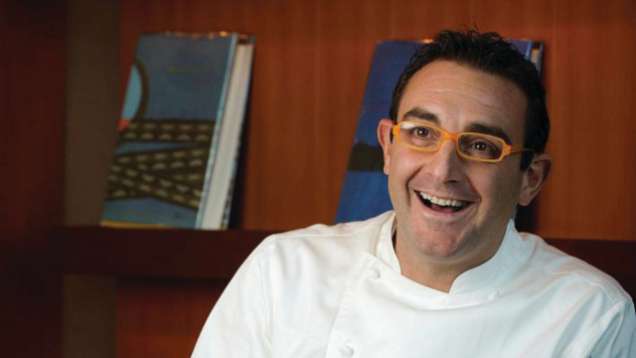 Marco Fossati has twenty years of experience in kitchens all across Europe, America and the Middle East. "There's always something to learn," says Fossati; for him that means constantly seeking out new and innovative ways to approach his craft. He's mastered techniques both classical and molecular, and blends them perfectly.

Fossati describes himself as shy, which makes his commitment to his guests even more notable. He makes an effort to speak to each and every table, and many take his suggestions without ever looking at a menu. If you do the same, you'll be rewarded with a culinary experience both artful and inviting. Comforting, inspiring Northern Italian fare using ingredients from some of the best farms and ranches in the area, during the peak of an ingredient's freshness. "It doesn't matter if the peak lasts one week or two, that's when we're going to use it," he insists, explaining how pumpkin gives way to Alba truffles in the early fall, spring is the time for suckling pig, and fall and winter are best for a T-bone steak for two.

Although his knowledge and skill are impressive, it's his passion that captivates. Fossati began cooking at his grandparents' side. Sunday dinners were filled with his grandfather's lovingly crafted appetisers and grandmother's perfectly simple main courses. Anyone who talks to him can immediately see how much Fossati loves his work, and tasting his culinary creations fully affirms that fact. It's this passion that inspired every dish on the menu, paired with fine wine and beautifully presented.

And though every kitchen is different, any kitchen with Marco Fossati at the helm is filled with joy.
More Four Seasons Stories