At Silicon Valley, you'll enjoy a unique vantage point from which to explore the sights, sounds, and experiences around downtown Palo Alto and the epicentre of innovation and technology.

Connecting Food Lovers and Farmers
The Downtown Palo Alto Farmers' Market offers fresh, high-quality produce and artisan foods from over 50 local farmers and producers.
Universities
Sports/Culture
Shopping
Museums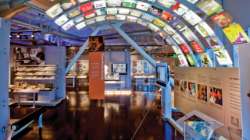 Computer History Museum
Established in 1996, the museum is dedicated to preserving the artifacts of the information age and exploring the computer revolution throughout history, as well as highlighting its impact on our lives.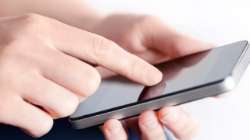 Tech Museum
True to its name, the Tech Museum explores technology through four major theme galleries: communication, exploration, innovation and life tech. Each gallery is constantly being renovated to keep the exhibits current.

Historic Sites
Winchester Mystery House
The creation of a distressed widow, the Winchester Mystery House is the life's work of Sarah Winchester who, following the deaths of her child and husband, spent $20 million renovating and bolstering her sprawling estate. Visit the mansion to be enthralled by its splendor, craftsmanship and oddities.

HP Garage
HP Garage has been coined the Birthplace of Silicon Valley, which is why in 2004, HP made plans to preserve the site for future generations. The project turned back the clock to 1939, when Bill Hewlett and Dave Packard established their now legendary partnership. Not open to tours, the garage may be viewed and photographed from the sidewalk.

Music Venues
Hiking Trails
Day Trips