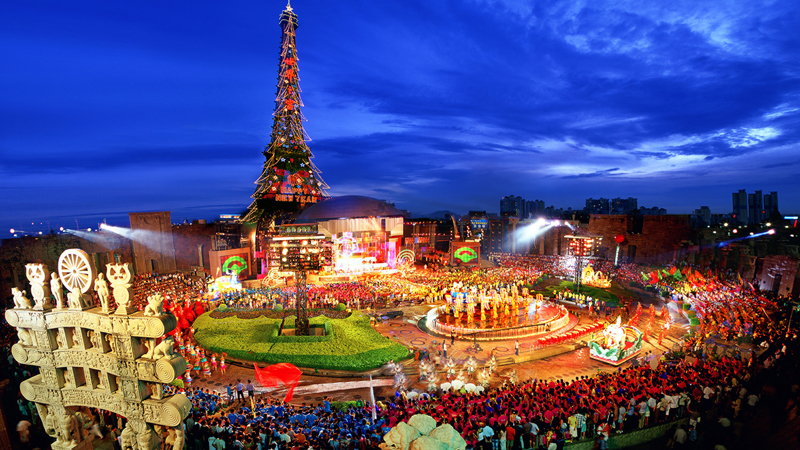 Located just over the border from Hong Kong, Shenzhen became China's first Special Economic Zone in 1980, a living experiment in the unique brand of capitalism that has propelled China to superpower status.
This fast-growing city now gleams with a requisite newness, boasting a formidable skyline, the second of China's two stock exchanges and one of the world's busiest ports. It is a high-tech hub, a major manufacturing centre, a crucible of innovation and one of China's leading cultural capitals.
In 2008 it was appointed a UNESCO City of Design on the strength of its vibrant design sector, which includes more than 6,000 firms and employs over 100,000 designers.
With an ever-swelling population of skilled migrants and a constant influx of investment, this modern-day boom town continues to boom.

Public Holidays
| | |
| --- | --- |
| Dragon Boat Festival | June 10, 2013 |
| Mid-Autumn Festival | September 19, 2013 |
| National Day | October 1, 2013 |
| New Year's Day | January 1, 2014 |
| Chinese New Year (Spring Festival) | January 30 – February 5, 2014 |
| Qingming | April 5, 2014 |
| Labour Day (May Day) | May 1, 2014 |
Quick Reference
Time zone
GMT +8 hours
Language(s) spoken
Chinese and English

Electrical system
Local voltage is 220 volts AC. Adapters are available; please request through the Concierge.
Shopping hours
Monday to Sunday
10:00 am to 10:00 pm

Working hours
Monday to Friday
9:00 am to 5:00 pm
Time and distance to city centre
The Hotel is located in the heart of the Futian district city centre and is 15 to 30 minutes by car from the Luohu and Nanshan districts.

Time and distance to shopping
5-minute walk to Coco Shopping Park / 15-minute drive to Luohu shopping area

Time and distance to financial district
The Hotel is located in the financial district of Futian and is 15 to 30 minutes by car from Luohu.
Seasonal highlights
Winter

Spring
The Tomb Sweeping Festival (Qingming Jie) is a nationwide day for mourning the dead. The Chinese people use the occasion to pay their respects to their ancestors and to tidy tombs and grave sites by removing weeds and leaves.

International Labour Day, or May Day, is celebrated as a public holiday in Shenzhen.


Summer
China's Dragon Boat Festival, Duanwu, commemorates the death of ancient poet Qu Yuan, who lived as a courtier in the Chou Dynasty until he was one day tossed into the sea at the hands of a corrupt and evil official. When the local fishermen heard of the poet's demise, they searched the waters to find him. Unsuccessful, they threw rice dumplings into the sea and slapped the water with their paddles to distract the piranhas from the poet's body. During the festival, locals eat zongzi (bamboo-wrapped rice dumplings) and watch the exciting and vibrant dragon boat races on nearby lakes.


Fall
National Day celebrations take place on October 1st, marking the day the Communist Party came into power. Events include displays of floral sculptures, a concert series and large-scale fireworks displays in major parks.

Mid-Autumn Festival, also known as the Moon Festival, takes place on the 15th day of the 8th lunar month. Signalling family reunion to the Chinese people, it is also one of the most important traditional festivals in China. Admiring the full moon and eating delicious moon cakes top the to-do list for this occasion.