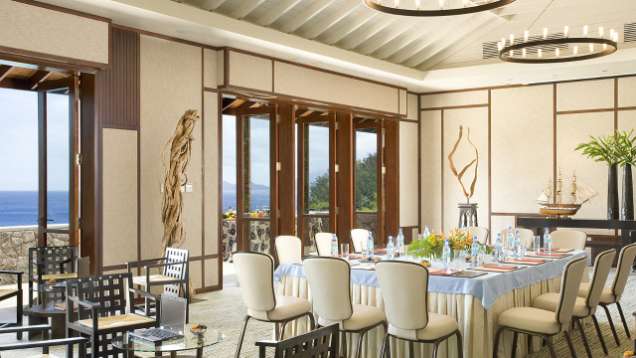 Here you'll find beautiful and well-equipped spaces for your special day as well as attractive choices for pre- and post-wedding celebrations, including outdoor terraces, private beaches and gardens.
Island Joy
Romance blossoms naturally in this lush castaway sanctuary. Revel in it – on a bay-view terrace, within botanical gardens or on the powder-sand beach.
OUTDOOR
Indicates function rooms with natural light or outdoor space.
General Information
Advance Booking and Space Confirmation
We recommend booking 9 to 15 months in advance; however, we may accommodate shorter or longer notice.

Alternative locations
Wedding ceremonies, cocktail parties, receptions and dinners for up to 80 guests may be held on the Resort's private beach.

Cancellation policy
In the event of a cancellation, a portion of the deposit may be retained. Guest room cancellations follow standard policies.

Complimentary honeymoon suite with function space booking
Depending on the size of your event, and subject to season and availability, this may be offered for the bridal couple.