Five Star
Love Seychelles
Four Seasons Resort Seychelles is a haven for romantics, with secluded, private treehouses nestled on a lush hillside above a hidden bay and powder sand beach. Here, carefree tropical days melt into intoxicating nights filled with mystery and excitement, punctuated with magical sunsets. Life at the Resort's home in Petite Anse bay is distilled into singular moments of passion and tranquility.
Your Private Treehouse
Dinner à deux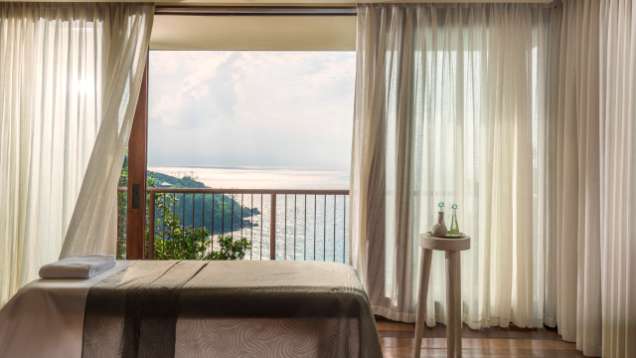 It's all in the details
Retie the Knot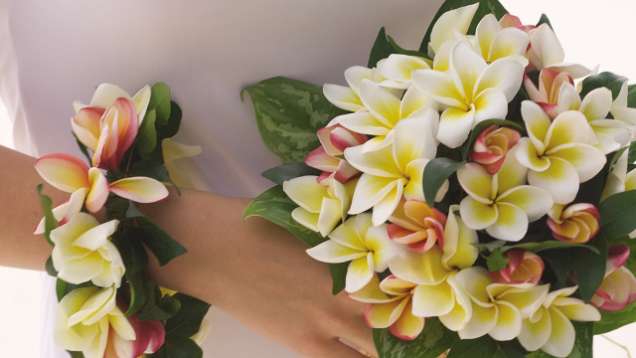 Spa together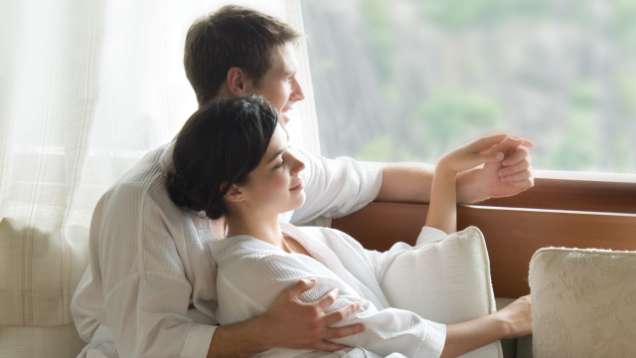 Honeymoon Magic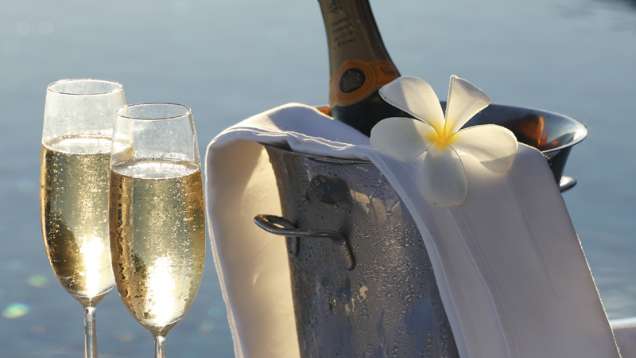 Time to Babymoon
Your perfect private getaway can be found here, hidden away within cinnamon, jackfruit and mango trees in the tropical amphitheatre of Petite Anse bay. Each treehouse-style villa featuring an infinity-edge plunge pool, open-air shower, glass-walled bathroom and expansive, private outdoor living and dining space with views over the Indian Ocean or surrounding landscape. For those looking for something extra special, a Serenity villa is the premium choice, and perfectly designed for just the two of you.
For something very special, experience the ultimate in exclusive private dining, Seychelles-style. Our romantic beach dinner offers a choice of specially-created menus, a private chef and server to ensure your every whim is cared for, and the ultimate in locations: Petite Anse beach. Feel the soft white sand beneath your toes and hear to the whisper of the ocean lapping the shoreline just a pebble's throw away. End your magical night by releasing a paper lantern and watching it float into the starlit sky… Don't forget to make a wish!
Whether you are here to celebrate your honeymoon, anniversary, or a special birthday, our Guest Experience Manager is expert in creating those special touches to really make your day. Surprise dinners can be arranged in one of a selection of locations around the resort, including Petite Anse beach and the Foumba – a unique venue that showcases the ruins of a typical coral-built Creole house. We have thought of everything in our dedicated Honeymoon and Ultimate Romance packages, so you don't have to.

Our dedicated team can arrange a day for you to treasure forever. Civil ceremonies in Seychelles are legally binding internationally, and all the arrangements can be taken care of by our in-house Wedding Coordinator. We can also create a symbolic ceremony to celebrate an anniversary or mark a special union. Flowers, photography, grooming and dining, all with a touch of the tropics, can be arranged to your specification.
Learn More


High above the bay, the hilltop spa epitomises the sense of tranquility and seclusion found throughout the Resort. With five couples' treatments rooms, with private outdoor shower and bath space overlooking the Indian Ocean, this is the perfect place to connect. Our Blissful Connection ritual is a nurturing spa ritual designed for couples, focusing on the sacral, heart and crown chakras. Performed side-by-side, it opens the energy fields and harmonises mind, body and soul using a combination of exquisite essential oils to unite your two souls.
Honeymooners will love to arrive to Champagne, an adorable Honeymoon cake, and a special floral bath in their spacious, private villa. Take time for yourselves with romantic in-villa dining, or let us spoil you in our stylish restaurants. We understand that it's the small details that make you stay special, so we like to treat you to little surprises throughout your stay; such as special touches in your villa, or a glass of champagne on the roof terrace of the Spa to extend the pleasure of your couples massage, as you survey another breathtaking Indian Ocean sunset… Cheers to you! See our Honeymoon and Ultimate Romance packages; full of perfect moments to treasure forever.


Time together while planning a new addition is precious. The seclusion and peace of Petite Anse is the perfect place to reconnect. And for those already awaiting delivery of their bundle of joy, our hilltop Spa even offers special Mother Care massage treatments, as well as yoga, to allow mums-to-be that all important rest and time for themselves.