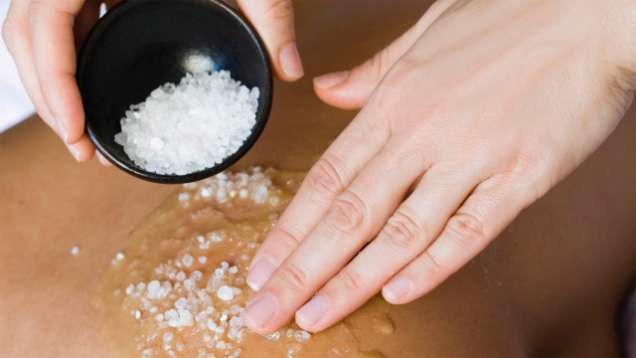 Sonoran honey body polish
A Sonoran honey and refreshing orange sugar scrub is used in this vigorous and effective body exfoliation.
Aromatherapy body polish
Select the aromatherapy blend that best suits your needs, then let your worries melt away as we exfoliate and moisturise your skin. Your mind and body will feel refreshed and balanced.
Aromatherapy wrap
Let us take your mind and body on a mini vacation. Carrying the aromatherapy blend that best suits your needs, essential oils are applied to your skin. Your body is then enveloped by warm linens that allow for the maximum absorption of the nurturing oils.
After-sun soother
After a long day in the Arizona sun, indulge in the healing power of a cooling aloe vera and cucumber wrap. During the wrap, the feet are given special attention and the scalp receives a replenishing conditioning treatment.
Cocoa mole energising wrap
This treatment begins with a stimulating, antioxidant-rich, café mocha sugar scrub. Smooth cocoa mole mud is then applied to the skin, and the body is wrapped in warm linens. You will then choose between a soothing facial massage or a scalp massage using warm, nourishing oils.
Willow herbal wrap
Linens soaked in a willow herbal infusion envelop the body, creating a cocoon of warmth to calm tension and soothe aching muscles.
Shirodhara
A stream of warm herbal oil flows onto the third eye and over the scalp to quiet the mind and soothe the senses. The nourishing herbal infused oil is then massaged into the hair and scalp.
Ayurvedic rebalancing ritual
This treatment combines the benefits of the shirodhara therapy with an exfoliating Indian herbal body mask. The body is cocooned in a warm, soothing body wrap for optimal relaxation.
Note: Prices are subject to change without notice. Salon hair-service prices are subject to increase depending on the length and texture of the hair.